A Chinese art student recently conducted an intriguing experiment in which she spent three weeks living the good life in Beijing without spending a dime, by pretending to be a well-off socialite.
Zou Yaqi, a 23-year-old art student at the University of Beijing has been getting a lot of attention for her unique graduation project which saw her disguising herself as a socialite in order to enjoy special treatment and help her survive for three weeks without spending any money. For most of May of this year, the young student slept on plush sofas in the lobbies of five-star hotels in the Chinese capital, sipping wine at various events and stuffing her face at free buffets. And she did it all just by pretending to be a rich socialite.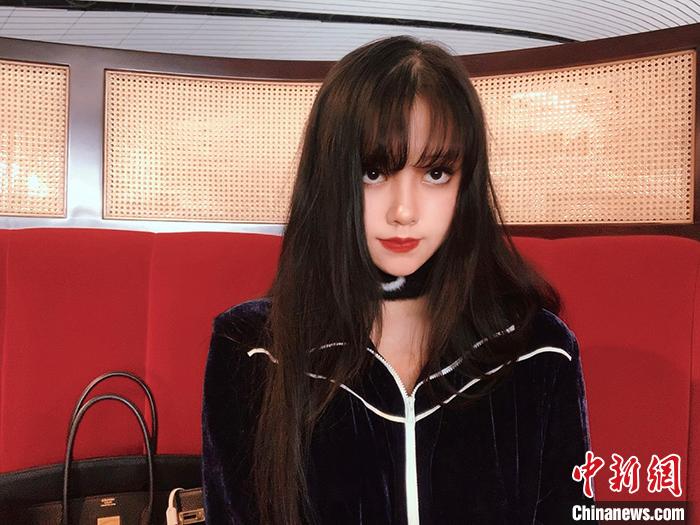 In the leadup to her three weeks of cost-free living, Zou Yaqi spent several months making preparations. In January, she started going to various venues and making a list of all the places she could visit in order to enjoy free food, drinks, and accommodation during her three-week experiment. Supermarkets, cafes, bars, and hotels, everything was on the table, if they allowed her to leave comfortably without any cost.
Then, it was time to come up with a disguise good enough to fool people into allowing her to enjoy all sorts of perks for free. She had to turn herself into a mingyuan, a member of China's influential socialites. She spent months studying a number of examples, from how they dressed and did their makeup, to their mannerisms.  Zou ended up going for a disguise that featured a designer velour tracksuit, bright red lipstick, and a fake luxury handbag.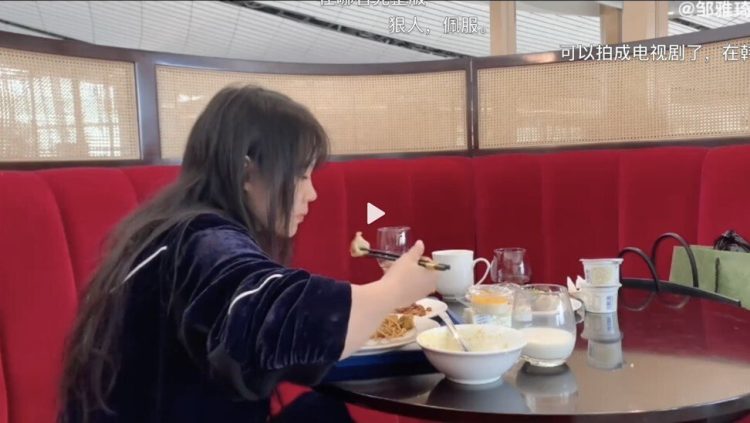 Zou Yaqi's experiment began on May 1st with a visit to an airport VIP lounge, to which she gained access with a forged entry pass, the kind that Chinese banks, travel agencies, and airlines sometimes give as a perk to regular customers. Staff never even bothered to take a closer look at it, ushering her in just by glancing at the colored piece of paper.
I was very nervous and thought I'd be driven out the next second, but nothing happened," Zou recently told Sixth Tone.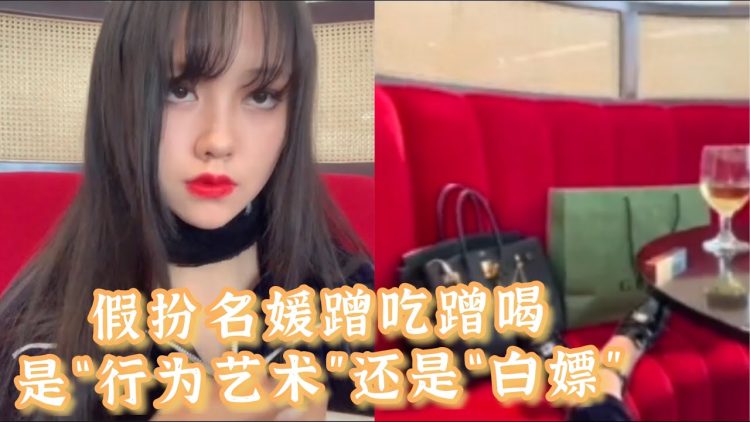 The lounge pass was only valid for three hours, but no one seemed upset that guests overstayed, so the 23-year-old art student spent three days there, sleeping on a sofa and feasting on free food served as part of three daily buffets.
On that first day, Zou also visited a Gucci store at the airport and managed to convince the staff there to give her a free Gucci paper bag, which made her socialite persona even more believable and also helped sneak out free food. When she visited the Louis Vuitton store holding her new bag, the staff there allegedly left the other guests and greeted her, showing her expensive items and even inviting her to LV events.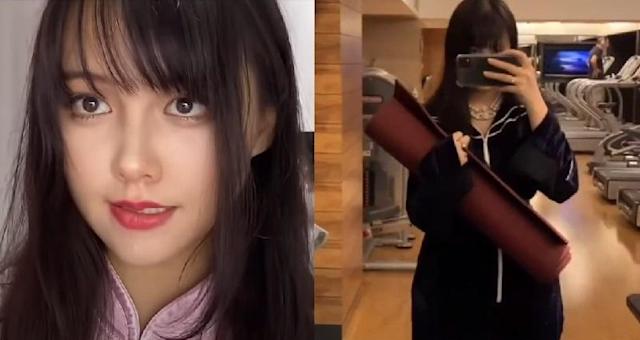 After "conquering" the airport, the disguised artist moved to Dongcheng District, a prosperous part of central Beijing, where she used her mingyuan image to get more free food and accommodation. At a high-end hotel, she made up a fake name and room number just so she could register at the front desk and get access to the free bathrooms, which featured showed, saunas and a steam room.
When she wasn't stuffing herself with goose liver pate and white chocolate desserts at events she tricked her way into, she took part in auctions for expensive jewelry, even trying on some million-yuan items herself. By this point, she had become so used to her lifestyle that she didn't even feel nervous passing herself off as a socialite to anybody, and didn't worry about the risk of getting exposed.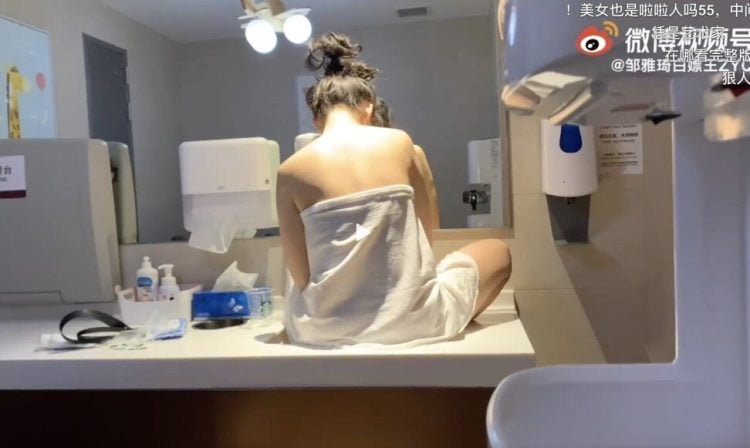 "I was constantly playing the role all day, I was already numb and didn't panic at the time," Zou said.
The three-week experiment was always designed as a graduation art project on capitalism and consumerism, so the young student recorded most of her experiences. At the end of the experiment, she started editing the footage she recorded and presented it at her graduation ceremony. It soon became one of 2021's most talked-about artistic projects in China.
But while Zou Yaqiexpected her experiment to go viral and attract media attention, what she didn't expect was for it to spark controversy. While many appreciated her three-week project as an artwork, many criticized her for abusing her own privilege – being a student at Beijing University – to make the experiment possible. Although she didn't appreciate the criticism, Zou is still grateful that the attention her project received won her a contract with an art agency and allowed her to graduate as a professional artist.