A Thai woman living in Virgina was recently convicted for masterminding an elaborate designer purse scheme that involved buying hundreds of authentic accessories online and returning Chinese knock-offs for full refunds. She would then sell the originals on sites like eBay, for about $2,000 each.
Over a number of years, 41-year-old Praepitcha Smatsorabudh, a preschool teacher in Arlington County, used an ingenious scam to supplement her day-job paycheck. She would buy high end bags like Gucci, Burberry and Fendi online, and then return fake ones she had specially made in China and Hong Kong. Court documents revealed that in order to cover her trail, she traveled to over 60 T.J. Maxx stores in 12 states, to return the bags, and used 16 different credit cards when making new purchases. Smatsorabudh's scheme was so incredibly successful that at one point she was T.J. Maxx's number one online client in the world.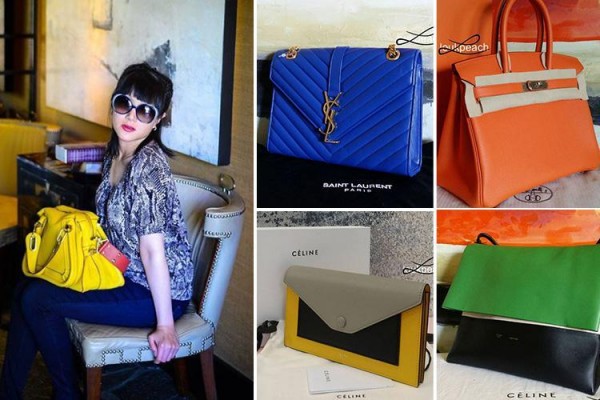 Photo: Instagram
After returning the well-made fakes, Smatsorabudh would sell the originals on eBay and Instagram for an average price of $2,000. She also kept original designer bags for herself, and when police officers raided her house, they found a whopping 572 handbags, both originals and knockoffs. T.J. Maxx was able to identify at least 226 fake handbags Smatsorabudh had returned over the last few years, and Neiman Marcus found 10 more, all of which amount to over $400,000 in damages.
Over the last two years, the scammer allegedly received more than a million dollars in refunds from T.J. Maxx alone, which doesn't include the money she then made by selling the original bags online.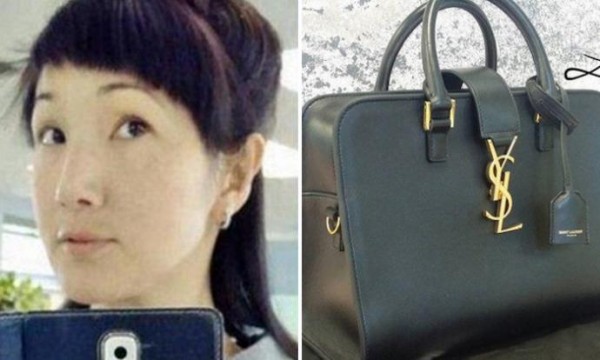 Photo: Instagram
The alarm was raised when a T.J. Maxx staff member contacted the police about Smatsorabudh. She was arrested in June last year, after a Homeland Security officer posed as an online client and bought a bag from her. The investigation also revealed a 2014 email she had written to one of her Chinese knockoff providers. "The best fake bag I've ever seen! Can you send me more … from this factory. They make bag IMPaCABLE!!!!" (sic)," she wrote.
With so much evidence mounted against her, Praepitcha Smatsorabudh had no choice but to admit her crime. She plead guilty, and after being convicted of wire fraud, in December 2016, she said "What I did was so wrong, I deserve to be in jail." Which is exactly where she will be spending the next 30 months. That's not so bad, considering she was facing a maximum of 40 years behind bars. The federal judge in Alexandria, Virginia, also ordered the woman to pay $403,250 in restitution to the stores she swindled.
Photo: Instagram
Smatsorabudh's lawyer, Nina Ginsberg, said that her client's actions were fueled by "her compulsion to have expensive handbags". She tried explaining that the scheme was the result of trauma, not greed, as Smatsorabudh, who grew up in Thailand, was physically and emotionally abused by her parents.
It is expected that after she is released from jail, Praepitcha Smatsorabudh will be deported to Thailand. She was living in the United States legally, but was not a U.S. citizen.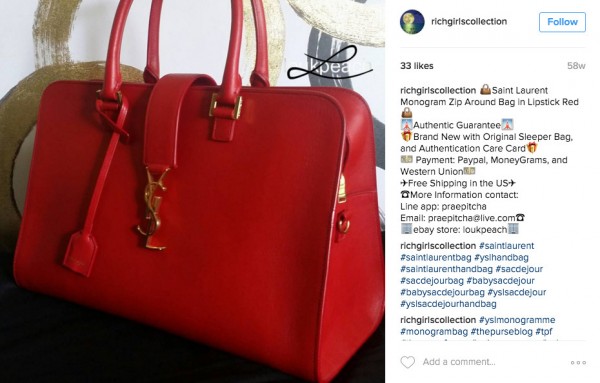 Photo: Instagram
Sources: ABC News, New York Daily News, Nola