An American woman recently set a new world record for the world's loudest burp by a woman after belching at a measured 107.3 decibels.
The previous Guinness record for the loudest burp by a woman dated back to 2009 when Elisa Cagnoni of Italy managed a 107-decibel belch. It was an impressive achievement, but now her record is history. Kimberly "Kimycola" Winter, a young woman from Maryland who has mastered the art of burping, recently visited a "dead room" at iHeartRadio where she managed to release a monstrously-loud burp that beat Cagnoni's record by 0.3 decibels. Before her historic attempt, Kimycola prepared her body by eating breakfast and drinking coffee and beer. The tried and true combination apparently played a pretty big part in breaking the 14-year-old record.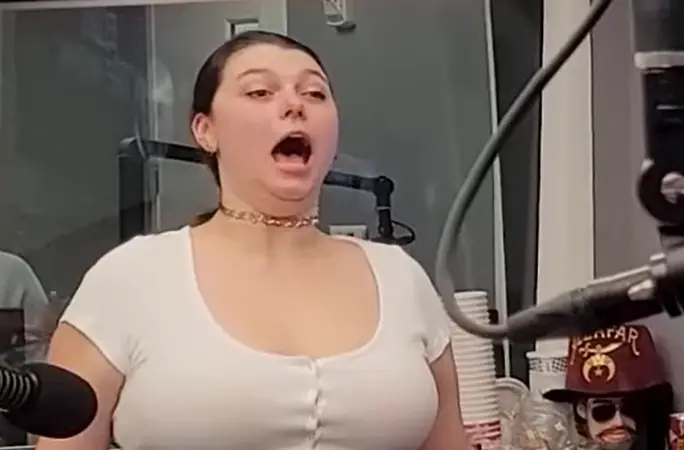 Photo: Guinness Records
Kimberly told Guinness Records that she has possessed this gift of loud burping since she was a child, and has been terrorizing her family with loud belching ever since. They've gotten used to it over the years, but sometimes they still ask her to keep the belching down. Interestingly, Kimberly's younger sister is a promising burper herself.
Before her successful attempt, Kimycola spent weeks experimenting with various foods and drinks to determine which helped her burp the loudest. Spicy foods, soda and alcohol appear to work wonders, but the world record holder admits that sometimes even "a little bit of water" works.
The young Maryland native said that she realized her burping was unusually loud a few years back, when he got kicked out of a bar for burping too loudly. She has been entertaining her friends with he bizarre talent for years, and, thanks to social media, she has been able to build a loyal following online. On TikTok, where she goes by Kimycola, she has thousands of fans who simply love her loud belching.
"Sometimes the burping just comes out of nowhere," Kimberly explained.
A couple of years ago, an Australian man managed to break a decade-old Guinness record by burping at a recorded 112.7 decibels. That's louder than a motorcycle at full throttle.