The Trapp family in Esko, Minnesota is officially the tallest family in the world with an average height of 203.29 cm (6 ft 8.03 in).
Krissy Trapp loves saying that she is the shortest person in the world's tallest family. At 191.2 cm (6 ft 3 in), she definitely qualifies as very tall, especially for a woman, but she is indeed the shortest of her immediate family. Her husband, Scott, is a towering 202.7 cm (6 ft 8 in), while her two daughters, Savanna and Molly, measure 203.6 cm (6 ft 8 in) and 197.26 cm (6 ft 6 in), respectively. The youngest member of the Trapp family, Adam Trapp, is also the tallest at 221.71 cm (7 ft 3 in). Together, they have a combined height equal to the length of half a tennis court!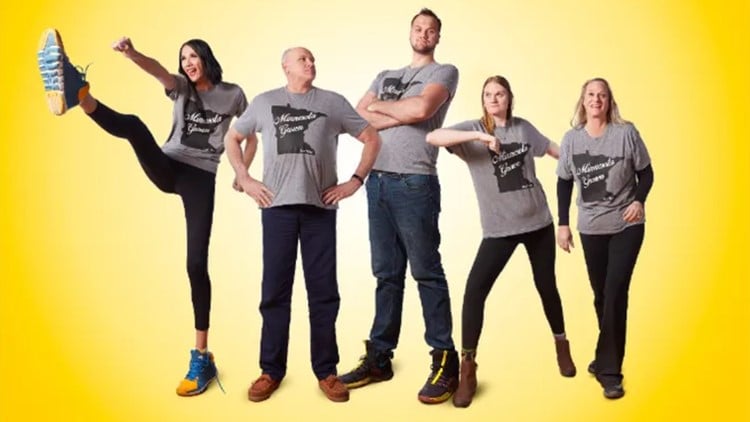 Adam, the tallest of the Trapps, was the one who got the idea to try for the Guinness record of the world's tallest family, In 202, the whole family visited Dr. Anna Sudoh, an orthopedics doctor at Essentia Health, to be officially measured. In order to make it official, each member had to be measured three times throughout a whole day, both standing up and lying down, with the average of these measurements being used to calculate their height.
Talking about being the tallest family in the world, the Trapps said that they went through some literal growing pains which also left visible stretch marks on their bodies. Savana told Guinness Records that she once grew an inch and a half in one month. The Trapp family also experiences trouble when shopping for clothes and footwear, because of how hard they find things in their sizes, but they admit that being extremely tall does have benefits.
Growing up, the Trapp children were always recruited by colleges for both basketball and volleyball, with one of their coaches openly admitting that "you can't teach height". Overall, they all agree that their stature has helped them more than it has hindered them over the years.
"There is joy and freedom in embracing who you are," Savanna Trapp said. "Rock what you got. There is nobody else like you and that is fantastic."