Described as "the world's first premium ultra," the Highland Kings marathon requires participants to pay a £15,499 ($21,500) entrance fee. That makes it the most expensive ultramarathon on Earth.'
Ultramarathons aren't usually associated with luxury, but Primal Adventure, an outdoor adventure business based in Scotland, is hoping to change that by organizing what many are calling the most expensive ultra marathon in history. The Highland Kings, a four-day camping race covering a distance of 120 miles on the west coast of Scotland, is limited to only 40 participants, each of whom will be required to pay an entrance fee of £15,499. The premium cost will give them access to luxury amenities like butlers, Michelin-star chefs, and hydrotherapy pools, among others.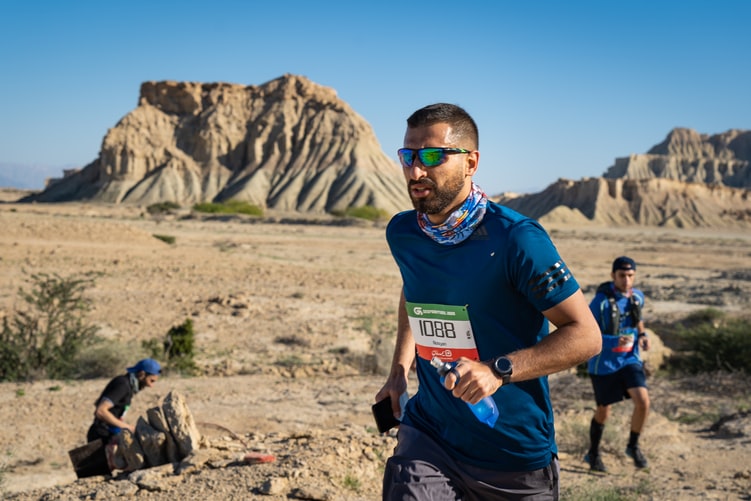 Photo: Kayvan Mazhar/Unsplash
"The luxury element makes it very different to other races," race director Rebecca Silva told the BBC. "It's aimed at professionals, who can afford it, who want a sense of adventure but want an element of luxury off the beaten track, in the wild and not in the typical places people explore."
In preparation for the ultramarathon scheduled to take place in April of 2022, the 40 participants will be given tailored training plans based on sweat-composition testing, they will have Zoom calls with physios and psychologists to help them prepare in advance to get race-fit, and they will get to speak to ultra-running world champion Jonathan Albon and receive personal coaching from Anna-Marie Watson, an ex-army dedicated ultra-runner and coach.
After completing the four-day ultramarathon, runners will spend a night in a luxury campsite and take part in a special gala dinner with explorer Sir Ranulph Fiennes.
To help participants overcome this unique challenge, which involves both relatively smooth and rough terrain, as well as steep rocky climbs, runners will receive luxury gear from the event's partners, including a personalized Garmin MARQ watch, waterproof kit from Thrudark, and a race vest from Ultimate Direction. But if they cough up $21,500 just to enter, I'm guessing they can afford this type or even better gear.
Technically, the World Marathon Challenge is the world's most expensive race, with an entrance cost of between 39,900 euros ($47,300)  and 42,000 euros ($50,000), but that involves seven marathons on seven continents, and the fee covers accommodation and business flights between locations. As a single event, the Highland Kings Ultra is the world's most expensive race.
If you have the deep pockets and the physical and mental endurance required to tackle the Highlands Kings Ultra, check out the event's official website and sign up for a chance to enter.