Bay View, a small upscale community in Michigan's Lower Peninsula, just outside of Petoskey, has been making headlines due to a lawsuit against its unusual ownership laws, which prohibit non-Christian from buying or even inheriting a home there.
What started out as a modest camping ground for Methodist families, over 140 years ago, has blossomed into one of the most beautiful resort communities in the United States. Bay View was named one of the 12 "Prettiest Painted Places" in the U.S., for its 444 Victorian-era cottages, fondly called 'gingerbread houses', and it is often referred to as a summer vacation paradise. However, it's not a paradise open to all, at least not if you actually want to own property here, as according to a law dating back to the 1940s only practicing Christians are allowed to buy houses, or even inherit them.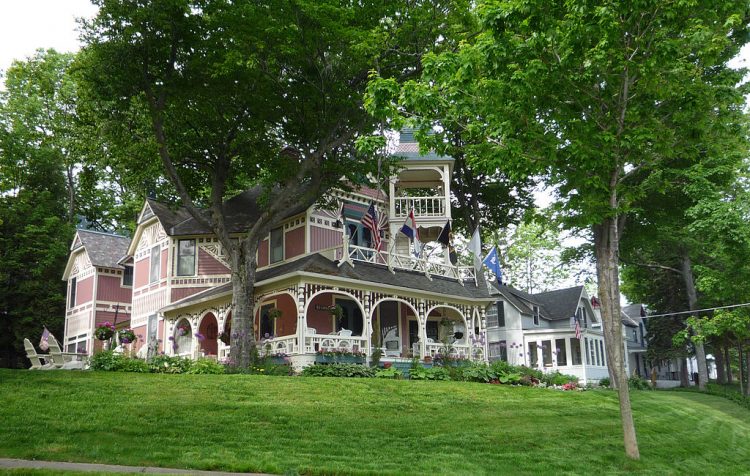 Photo: Bobak Ha'Eri/Wikimedia Commons
Documents dating back to the early 20th century show that Bay View's original membership requirements were a minimum age of 21 and being of "good faith and moral character". The Christian exclusion clause was added during the 1940s, when racial anxiety and antisemitism were widespread in the United States. The updated law also included a racial component which required would-be property owners to be white, but this was eliminated in 1959, as racial segregation was approaching its end in the US.
However, the Catholic-only rule was not only kept in place, but increasingly enforced. Prospective home owners are required, among other things, to produce evidence of their faith, including a letter from a pastor confirming that they are practicing Christians. This means that not only are non-Christians prohibited from buying a home in Bay View, but also that current owners cannot leave their homes to surviving members of their families as inheritance, if they are of other religions, or atheists.
Even though the controversial law has been in place for decades, it only gained media attention last summer, when a dozen current and former Bay View home owners filed a lawsuit against the town, claiming that its Christian-only clause was illegal and unconstitutional. The Bay View association, on the other hand, disputes these claims, adding that the membership requirements are a part of the community's history, and its right as a private association.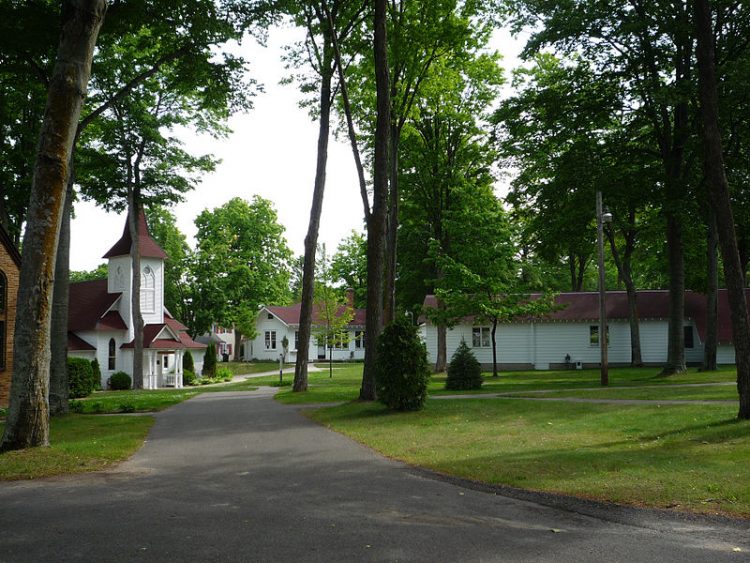 Photo: Bobak Ha'Eri/Wikimedia Commons
"Like most private associations, there are specific requirements for membership. Our membership requirements have been part of our history and we understand that some of our members or the general public may disagree with them," an official Bay View statement says. "Unlike many other private properties and private associations, Bay View welcomes the public to our grounds and to experience our programming. We are not a gated community and anyone, regardless of age, income, race, gender, national origin, or religion is welcome on our campus and to attend our events."
Sarah Prescott, the Northville attorney who filled the lawsuit on behalf of Bay View Chautauqua Inclusiveness Group against the Bay View Association of the United Methodist Church, told MLive that the Christian-only clause is a clear case of religious discrimination and also violates the federal Fair Housing Act, the state's Constitution and several civil rights laws.
Prescott adds that because Bay View houses cannot be sold on the open market, owners are left with only a "small segment of willing buyers". She also cites cases of her clients whose children and grandchildren cannot inherit cottages in the community because of their religious beliefs. One of them for examples, was supposed to inherit her parents' fourth-generation cottage, but was denied membership because she had converted to Judaism.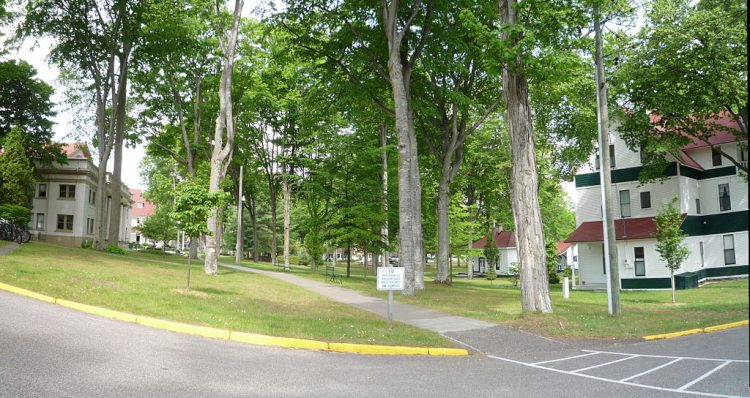 Photo: Bobak Ha'Eri/Wikimedia Commons
The lawsuit filed last summer asks a judge to change Bay View's bylaws, specifically the requirement that members be practicing Christians and that the majority of association trustees be members of the West Michigan Conference of the United Method Church.
Mike Spencer, Executive Director of the Bay View Association has stated that he is confident in a favorable outcome of the lawsuit, adding that "there is a simple process that members of the Association can follow to initiate bylaw amendments to change the membership requirements. Prior bylaw amendments proposals to change the membership requirements have been voted down by our members. They simply have not had enough votes in the past, so it appears that this group is now seeking to change our membership requirements through a court decision."