Tetsuya, an 84-year-old retired chemistry teacher with no real interest in fashion, managed to become somewhat of a style icon after letting his grandson dress him up for a photo shoot.
It all started last month, when Naoya Kudo went home to Akita Prefecture to visit his grandfather, Tetsuya, during Japan's Golden Week holiday. During their reunion, Naoya asked his grandfather if he'd be willing to model some fresh designer clothes for a couple of offbeat fashion photo shoots, and the 84-year-old accepted. It gave them a chance to spend some quality time together and have some pure unadulterated fun, but none of them imagined the results of their photo shoots would become a social media success story.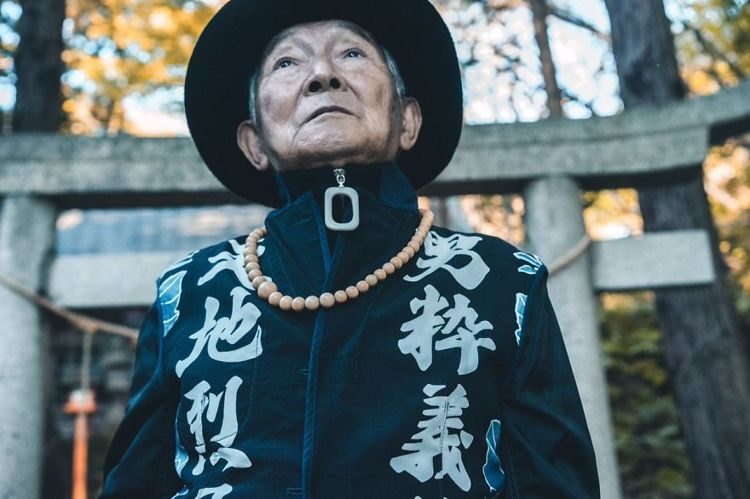 Photo: SLVR. TETSUYA/Instagram
Kudo told BuzzFeed News that the 84-year-old was quite involved in picking the locations and other things when they planned the photo shoots. They visited the fields and beaches around Tetsuya's home and even the school he used to be principal at, and even those locations probably wouldn't exactly be top of the list for a fashion photographer, they actually made the pics a lot better that Naoya anticipated. In fact, he was so impressed with the results, that he posted some of the photos on Twitter, where they quickly went viral.
"You're fresher than the vegetables at my grocery store," one person commented on the photos.
"I want to be this cool when I'm old," someone else wrote.
Overwhelmed by the positive feedback, Naoya set up an Instagram account for his grandfather, where he constantly posts new photos of Tetsyua wearing all kinds of fresh outfits, like a fresh-from-the-runway Loewe knit and Drôle de Monsieur track pants, or a baby pink Vetements coat. Not exactly they type of stuff you see the average octogenarian in, but that's exactly why people are so intrigued by this fashionable grandpa.
Kudo admits that his grandpa has become way more popular than he ever imagined. In just one month, the SLVR.TETSUYA Instagram account has amassed over 99,000 followers, and it's growing at an incredible rate.
The account is run by Tetsuya's grandson, who said that he has a lot more photos to share with the world, so this foxy grandpa project will continue for the foreseeable future. The next time you're having trouble deciding what to wear, let this 84-year-old grandpa be your inspiration.
View this post on Instagram