Although stretch marks are a typical, albeit annoying, part of life, most people wish that they could make them permanently disappear. There is an entire industry built around creams, lotions, and even surgery to help conceal these imperfections, but a Brazilian tattoo artist has developed a much simpler, more effective solution.
Rodolpho Torres, of São Paulo, uses flesh colored ink to hide stretch marks as well as circles under the eye. His exact method is a closely guarded secret, but we know that it involves creating an optical illusion via tattoo shading. Anvisa (National Agency of Sanitary Surveillance) has approved his ink, and he personalizes each mixture to achieve a tone similar to that of the client's skin. The ink blends into the stretch marks and dark circles, giving them the color of the skin. Once the tattoos have healed, the client's skin appears smoother, and after sixty days they can sunbathe without the risk of spots developing.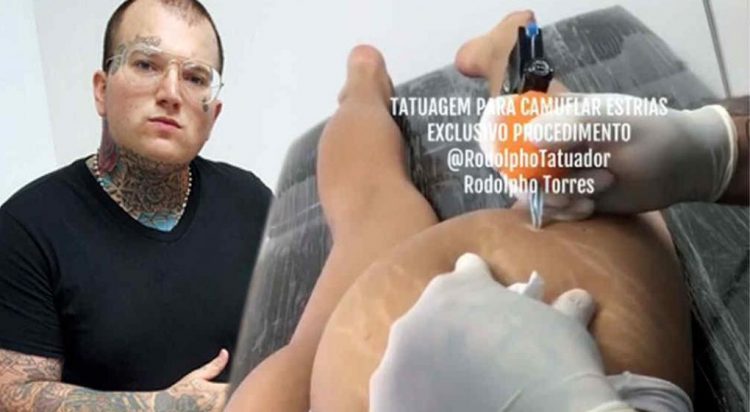 Photo: Rodolpho Torres
"It's not micro pigmentation, it's a tattoo. You can live a normal life and expose it to sunlight knowing that your skin will not become stained, because the tattoo pigments approved by Anvisa give us this security," Torres told Brazilian news site Terra.
Torres' revolutionary approach to stretch marks has earned him a massive following on social media. His Instagram account has over 1.4 million followers, and he has numerous South American celebrities as regular clients. His tattoo beauty treatments are in such high demand that every potential client has to be evaluated via Whatsapp before they can even make an appointment. Only after passing this evaluation are they given the address to his São Paulo studio.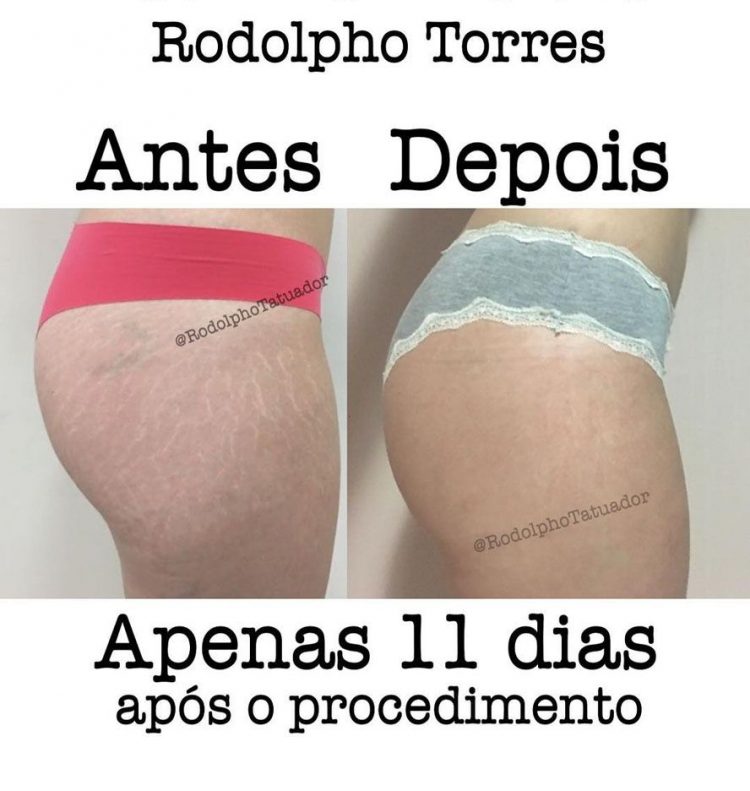 Photo: Rodolpho Torres
Rodolpho's success was built entirely on word of mouth. In the beginning of his career, he mainly focused on artistic tattoos, but whenever he noticed stretch marks on his clients' skin, he would mention that he could conceal them. Word of his unusual technique spread like wildfire, and he was soon getting requests from all around the world.
Some dermatologists have expressed concern over Torres method, stating that skin changes over time, which may cause the tattoo to look out of place. Others warn that if done by someone who doesn't know what they are doing, the tattoos could cause even more unwanted scars. However, Dr. Jaime S. Schwartz, a plastic surgeon, told Tattoodo, that this method is by far the easiest way to get rid of stretch marks.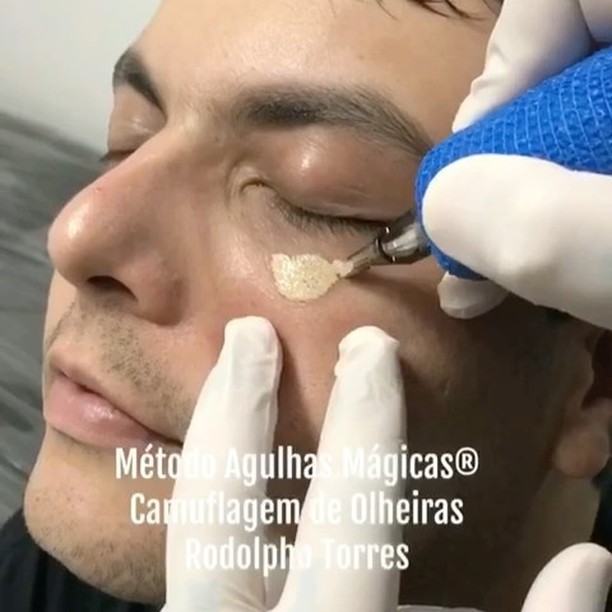 Photo: Rodolpho Torres
The naysayers have done nothing to curb Torres popularity, however, and his following on social media is growing every day. Some of his most famous clients include Brazilian models Scheila Carvalho and Geisy Arruda, as well as actress Hellen Ganzarolli.
Rodolpho Torres claims that anyone over the age of 18 can get his corrective tattoos safely, as the ink he uses is hypoallergenic. To learn more about Torres and his work, check out his official website.