A Silicon Valley family was in the news recently for renting a $1,500-a-month living space for their two cats, because they didn't get along with the dog they shared their previous home with.
David Callisch couldn't be happier with the tenants living in the 425-square-foot studio apartment behind his house, in San Jose, California. They don't drink, they don't smoke and they never turn on the music too loud. That's because Tina and Louise are two cats who live alone in the $1,500-a-month living space. Callisch planned to use it as an Airbnb, but when his friend Troy Good asked him if he could rent it from him for his daughter's cats, he agreed. He was shocked by the request at first, but then decided he couldn't ask for better tenants.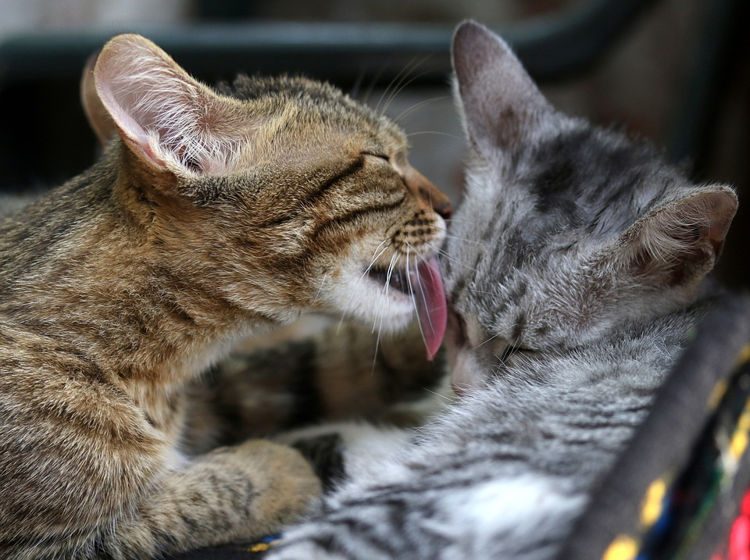 Photo: AdinaVoicu/Pixabay
"It's quirky, isn't it? I never planned for this to happen," Callisch told KPIX5. "People love their pets, they're part of their family, so I wanted to help out my buddy."
Tina and Louise are the pet cats of Troy Good's daughter, 18-year-old Victoria. When she left for college at Azusa Pacific University in Southern California, she learned that she couldn't take the two felines into her freshman dorm, so she left them in the care of her father. Things got complicated when Good moved in with his fiancee, who had a pet dog, because the three animals didn't get along well at all. Luckily, Callisch's vacant studio apartment was vacant, so Tina and Louise got their own place.
"He says, 'Hey, would you mind if I – how about if I rented your place?'" Callisch recalled. "I said, 'Well, what do you mean?' He says, 'Well, you wouldn't have to deal with people all the time if you rented it, and I could stick the cats there. I'm close, I could come visit.' I said, 'Really?'"
The $1,500-a-month studio apartment doesn't have a kitchen, but Tina and Louise don't seem to mind. They have plenty of space, a cat tree, a bathroom with a shower and even an Apple TV. The two tabbies have been living here since July. The landlord feeds them every day, and Victoria comes to visit and stay with them every time she comes home from college.
This is the "out of touch" reality that exists in Silicon Valley … while others sleep on the streets … | San Jose apartment rents for $1,500 to two cats https://t.co/sqkTH6Frqz

— Scott C. Lemon (@humancell) January 14, 2019
The news of two cats living alone in a rented studio in one of the most expensive property markets in the United States caused controversy online. While most people recognize that pets are important, the fact that there are thousands of people on the streets makes this story hard to swallow.
"While this story is funny, it really does highlight the tremendous inequity in the Silicon Valley," said Jennifer Loving, CEO of Destination Home, an organization combating homelessness in Santa Clara County. "We have thousands of people on our streets, and we're paying to make sure that our cats have a place to live."
Victoria Amith, the owner of the two cats, is aware of how the situation could be perceived, but made it clear that this was a temporary solution and that she plans to take Tina and Louise with her as soon as she gets her own place.
It's not in a public space, it's in someone's backyard, because there's obviously a huge housing issue in the area, and I don't want people to be like, 'Oh, this is taking away the housing,;" the college student said. "I love my cats so much, I'm so attached to them. I'm like a cat lady."