An 11-year-old girl from Belthangady, India, recently made news headlines for having around 60 dead ants pulled from her eyes. As for how the insects got there, some doctors suggest they entered her body through the ears.
Last week, the girl, known only as Ashwini, started complaining of severe pain in her eyes. She told her parents that she felt there was something stuck in her eyes sockets, and when they checked, they did find a small ant in one of her eyes. They didn't pay much importance to it, as they assumed the insect had gotten in there by accident, but it wasn't long before the girl again started complaining about pain in her eyes. They discovered more dead ants, and this time, they took her to the hospital.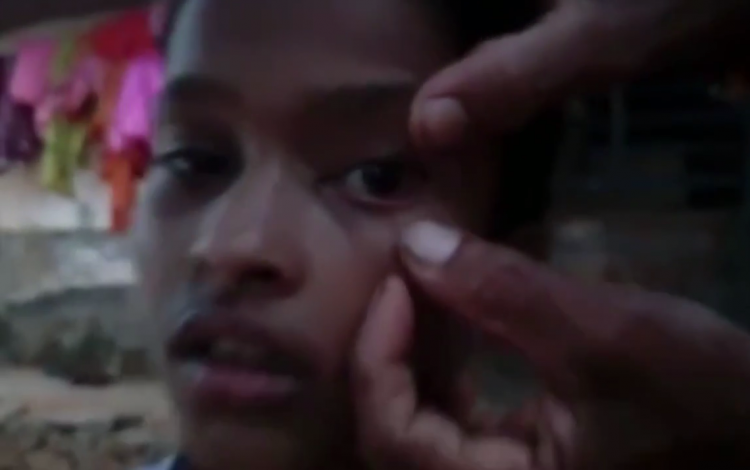 Photo: YouTube video screengrab
A local doctor told Ashwini's parents that the insects must have first entered her body through the ears and then somehow made their way to her eyes. He prescribed some eye-drops to help with the irritation, but the girl still has 5-6 ants pulled from her eyes daily. A week ago, the Daily Mail reported that Ashwini's eyes produced around 60 dead ants in a period of 10 days.
As doctors Belthangady were left scratching their heads about how the ants reached Ashwini's eyes or what they could do to stop the bizarre phenomenon, she was taken to an eye hospital in Moodabidri, where her family hope to get some answers.
IB Times reports that Ashwini's parents feared she had been affected by some evil spirit, so they also took her to an astrologer who told them that the ants in the eyes were caused by something called Naga Dosha (serpent curse).
A couple of years ago, we also covered the bizarre case of Shreya Darji, an Indian girl who had ants crawling out of her ears every day.