Some people would argue that life experience is crucial to being a motivational speaker, but an 11-year-old kid from Pakistan is proving that all you really need is an inspirational speech and confidence.
At just 11 years of age, Hammad Safi has accomplished what most of us won't be able to do in a lifetime. He is the youngest motivational speaker in Pakistan, and probably the world, a freelancer, TV anchor and a lecturer at the University of Peshawar, where he teaches students twice his age. He has been referred to as a "super kid", a "child extraordinaire", "motivational guru" and even "the little genius of Pakistan", but he hasn't let the adulation go to his head. Instead he continues to inspire others and push his vision of an educated Pakistan, and access to technology in order to connect the youth to the modern world.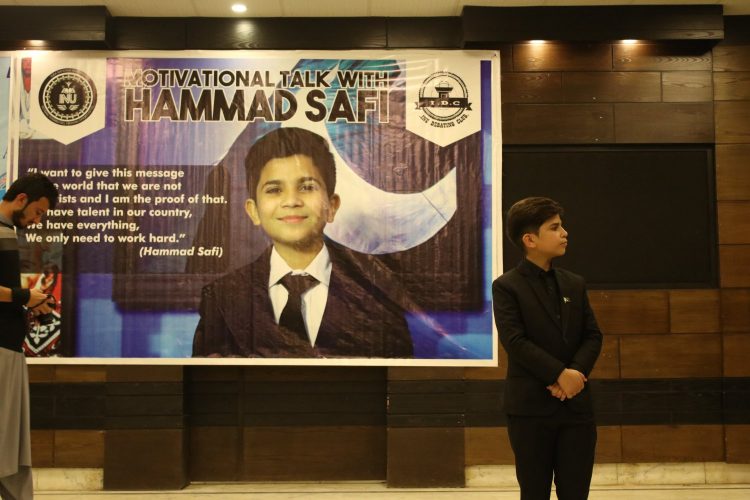 Photo: Hammad Safi/Facebook
"He is not an ordinary child. People have seen something in him. I have myself seen abilities in him. That's why I have appointed special teachers for him," Safi's father, Abdul Rehman Khan, recently told AFP. "I want him to become a special leader. I'm very proud… For his abilities, for his intelligence, he is God-gifted."
Abdul's description may seem exaggerated – he is Hammad's father after all – but the boy is indeed capable of feats way beyond his years. How many 11-year-olds do you know that can command the attention of thousands of adults while speaking on serious topics like success, life challenges or responsibility? Hammad can, and he does it with ease, relying on his innate charisma, practiced hand gestures and an uncanny confidence that mesmerises his audiences.
The 11-year-old motivational speaker also makes use of the internet to make sure that his speeches reach as many people as possible. His YouTube channel currently has nearly 160,000 subscribers and some of his videos have been viewed millions of times. The topics he touches on during his lectures are not the most original, but the way he approaches them combined with his age seems to have a very strong effect on people.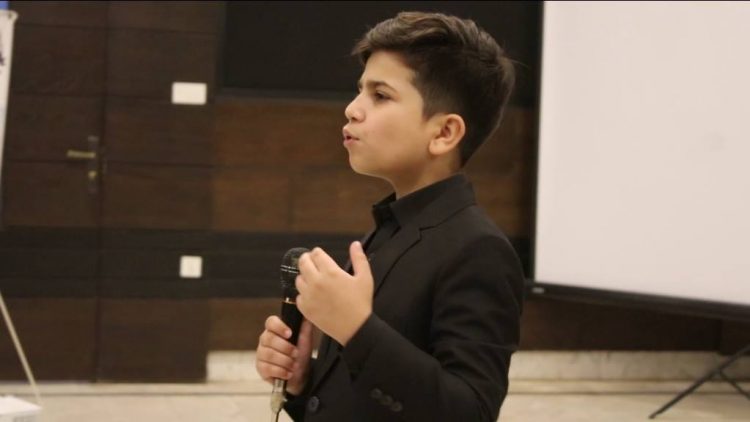 Photo: Hammad Safi/Facebook
"A few months ago I was really disappointed with life… I was (thinking) about suicide, because there are no jobs and no success in life," a student twice Hammad's age told AFP. "Then I saw a movie of Hammad Safi. I thought, if an 11-year-old child can do anything, why can't I?"
That is what makes Safi so special, his power to get his message across and inspire people much older than him.
Hammad Safi comes from one of the wealthiest families in Peshawar, but he doesn't seem concerned with material gains. Instead, he reportedly spends 10 to 12 hours every day reading and studying other motivational speakers so he can perfect his skills. He dreams of one day becoming a leader and showing the worth of his country to the world.
"God willing, I am going to become a leader," Hammad told Ary News. "I want to give this message to the world that we are not terrorists and I am the proof of that. We have talent in our country, we have everything, we only need to work hard."
Many in Pakistan are astonished by Hammad's self-confidence and his ability to lecture on important subjects, but there as also those who believe that this role is depriving the boy of his childhood.
"Where's the child in him? He's gone, because he thinks above his age," said Bakht Zaman, a professor at Peshawar University.
Others say that he still has a long way to go and many books to read to prove himself, and that we will only be able to judge his true worth when he becomes an adult, and some are worried that all the media attention will have a negative effect on him.