A Nigerian man recently created a huge buzz online after spending $90,000 on a brand new BMW X5 and using it as a casket to bury his late father in.
The man, identified simply as Azubuike, had reportedly lost his father to old age and decided to send him off on his final journey in a luxury car. So he spent a small fortune on a brand new BMW X5, placed the old man's body inside and buried it in an extra-large, six-foot-deep grave, near his village. A photo of the car being lowered into the grave by pall bearers under the watchful eye of Azubuike recently went viral online and caused quite the controversy.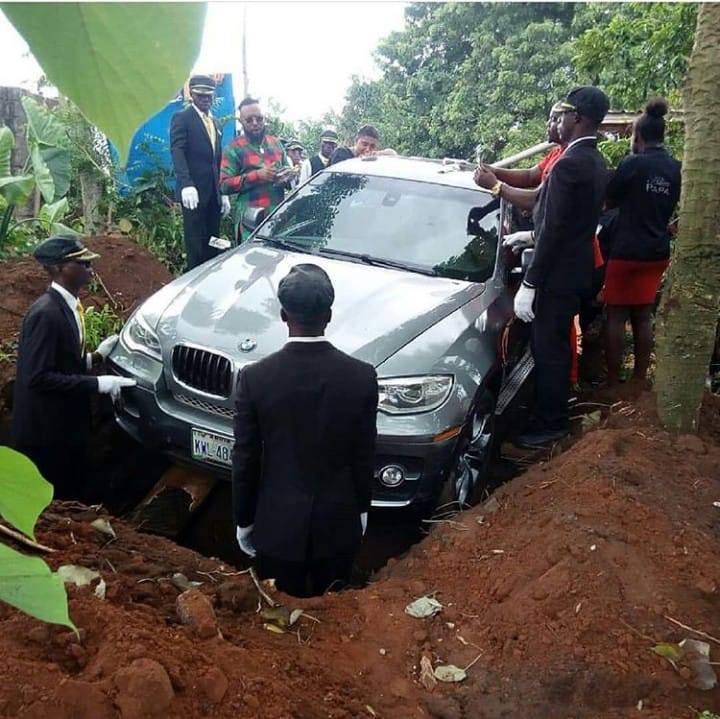 Photo: Facebook
While a few people applauded the man's intention to honor his father in a unique way, most Facebook users furious with him, claiming that he was actually making a mockery of the deceased and that he could have used the money to develop his village.
"Buy the car for your parent while he is still alive if you are moneyed and bury them with a decent coffin but this is just being foolish and showing off," one person wrote.
"Why not give the money to the village people or go back and take the car if any can,this is meaning less,he is gone and he is gone or give the villager good water to drink," another man commented.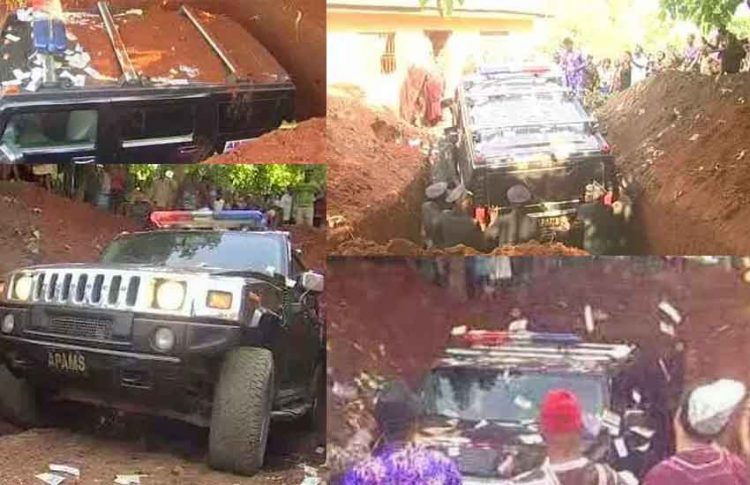 Photo: Face2face Africa
Interestingly, this is not the first time this sort of thing has happened in Nigeria. Face2face Africa reports that three years ago, an unnamed Nigerian billionaire in Enugu buried his mother in a brand new Hummer SUV.