After losing his balance and falling off his bicycle, a bright Chinese engineer dedicated his spare time to designing and building a bike that not only self-balances, but also detects and avoids obstacles.
I never learned how to ride a bicycle, and I always wondered how people managed to keep their balance on those two thin wheels, but thanks to the efforts of Zhi Hui Jun, I may never have to. The talented engineer was fascinated by the self-driving bicycle built by scientists at Beijing Tsinghua University back in 2019, and after suffering a bicycle accident that left him with minor injuries to his face, the young engineer decided to build his own self-balancing bicycle.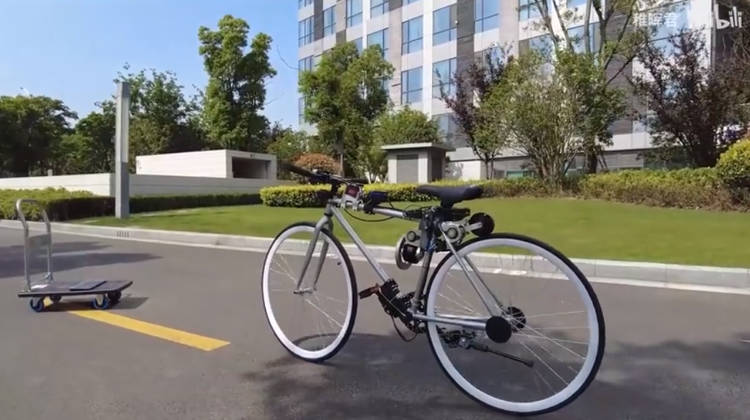 Dedicating only his free time (mostly weekends), over a period of four months, Zhi Hui Jun managed to design and build an impressive self-balancing bicycle that uses an advanced system of accelerometers and gyroscopes capable of monitoring the bicycle's subtle movements and correcting them so that it never even tilts to one side.
Thanks to Zhi Hui Jun's system, which is powered by a lithium battery, the bicycle can maintain its balance both when stationary and in motion. Even hanging a heavy load, like a brick, on one of the handlebars isn't enough to pull it off balance, as it quickly compensates for the weight difference to keep level.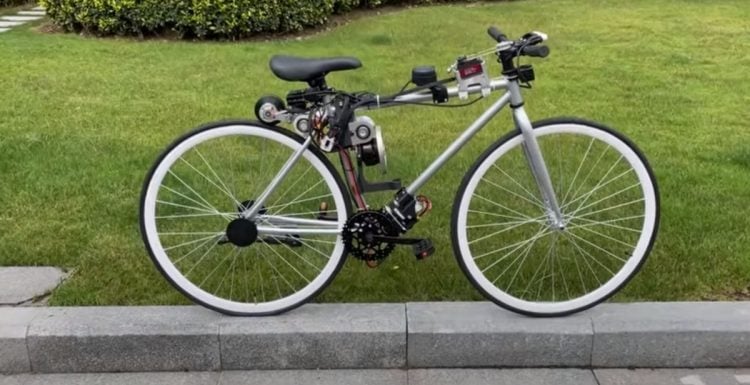 As if a DIY self-balancing bike built by a single person wasn't impressive enough, Zhi Hui Jun's creation also features an RGB depth-sensing camera and a LIDAR sensor that allow it to avoid obstacles detected on its trajectory. As far as I understand, the bicycle can also move independently.
Zhi Hui Jun graduated from China University of Electronic Science and Technology in 2018, and has since been part of Huawei's Young Genius program and worked in the artificial intelligence program of smartphone developer Oppo. On his YouTube channel, the young engineer posted a series of intriguing projects, from power banks featuring their own color display, to small robots.
Zhi Hui Jun's creation reminded me of another cool gadget we featured on OC recently, the self-balancing walking stick.