If you sometimes feel the need to stroke a pet, but don't actually want the responsibilities that come with owning a pet, this tail-wagging robot pillow is probably just what you've been waiting for.
Developed by Japanese company Yukai Engineering Co, Qoobo is a two-pound robotic pillow that sits on your lap and wags its fluffy tail when you pet it. That's all it does, but then again, that's all the interaction some people want. Whether they are allergic to cats and dogs, live in an apartment that doesn't allow real pets, or just hate things like meowing, barking and having their furniture scratched, some people just want to stroke their pet and see them wagging their tail. And that's where Qoobo comes in.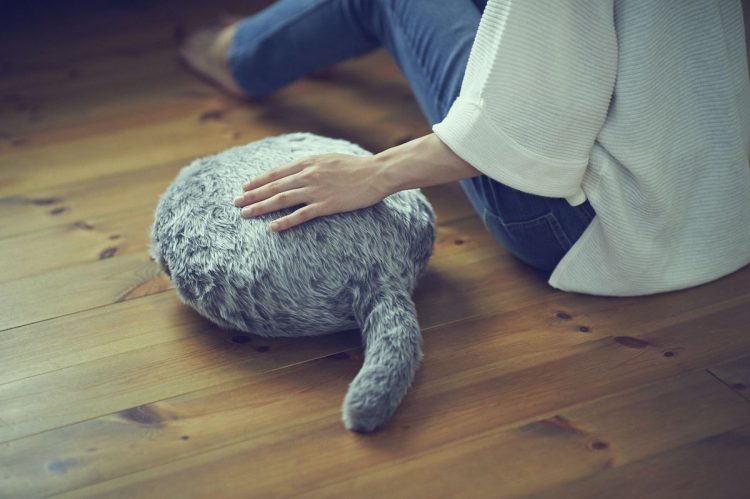 The bizarre robotic pet was unveiled at the CEATEC 2017 trade show, and is expected to become commercially available next summer, for around $100. Its creators claim that Qoobo has an eight-hour battery life and can be recharged by USB. Its main feature is the robotic tail, which apparently moves differently depending on the way you pet it. The "headless cat" also vibrates when you stroke it, emulating the rumble of a purring feline.
One of the designers of Yukai Engineering Co came up with the idea for Qoobo about six months ago, when had to leave her cat with her parents, because the apartment she moved into didn't allow live pets. She decided to come up with a pet substitute that would make her feel better, and since the head and limbs aren't all that important, she settled on a pillow with a tail.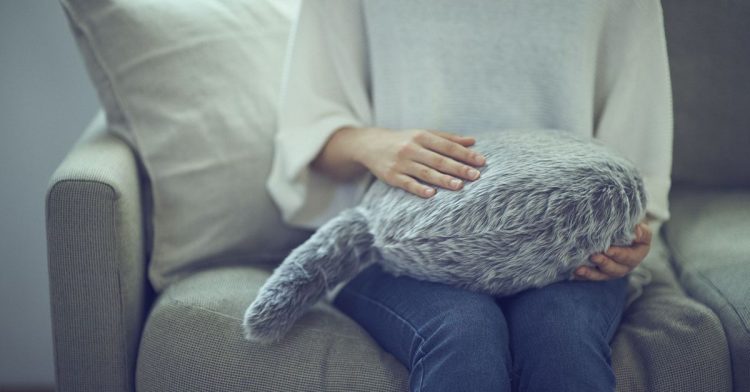 Despite the pillow's cat-like appearance, Yukai Engineering Co CEO, Shunsuke Aoki, told Engadget that the movement of its tail is actually based on research on both cat and dog behavior.
So, if you've always dreamed of a tail-wagging lifeless pet, Qoobo will become available in the summer of 2018, in two different colors, Husky Gray and French Brown.