In 1991, Anil and Pamela Malhotra bought a 55 acres of unused farmland in Karnataka, India, and started planting native trees on it. Over the last 25 years, their small forest has turned into a 300-acre wildlife sanctuary that hundreds of endangered plants, animals and birds call home.
Anil and Pamela met and married in New Jersey, USA, during the 1960s. They both shared a love for wildlife, and after visiting Hawaii on their honeymoon, they fell in love with the archipelago's lush forests and fascinating fauna. They bought some land and decided to settle there. "That is where we learnt the value of forests and realized that despite threats of global warming no serious efforts were being made to save forests for the future," Anil said.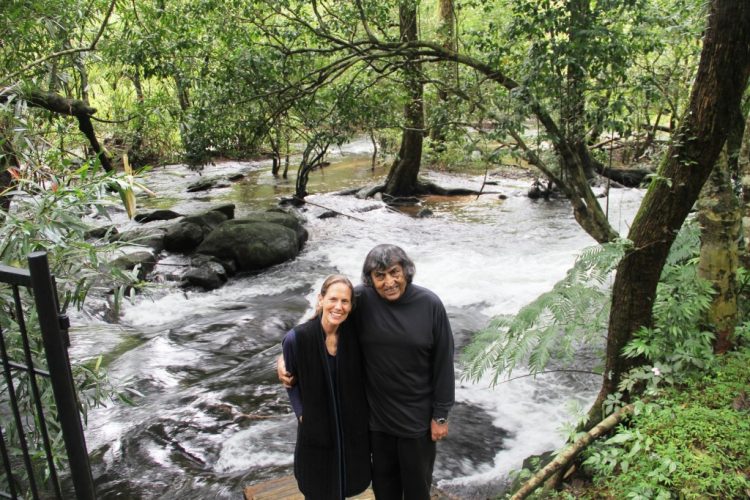 Photo: SAI Sanctuary
In 1986, the couple traveled to India for the funeral of Anil's father, and the level of pollution and deforestation horrified them. No one seem to care about the tainted rivers and disappearing forests, so they decided it was up to them to save what they could of the country's wildlife. They sold their property in Hawaii, moved to India, and started looking for available land.
After failing to find any for sale in northern India, Anil and Pamela went further south, to the Kodagu district of Karnataka, where a farmer were willing to part with some abandoned farmland. "When I came here with a friend who suggested I buy this land, it was a wasteland of 55 acres. The owner wanted to sell because he couldn't grow coffee or anything else here," Anil recalls. "For me and Pamela, this was what we were looking for all our life."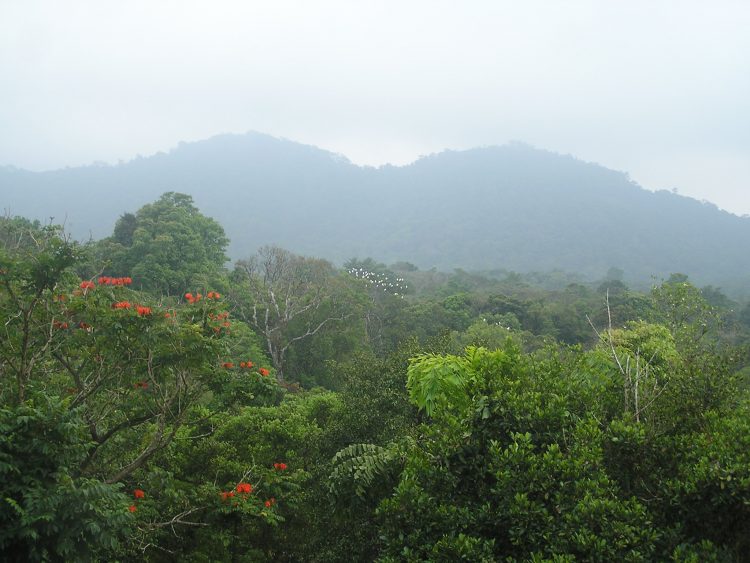 Photo: video screengrab
The heavy rainfalls of Kodagu made the land unusable as farmland, but it was perfect for the rainforest that the Malhotras had dreamed of. The farmer was happy to part with the land for a fair price, and as soon as the papers were signed, Anil and Pamela started working on reforestation. All they had to do was plant a few native trees and let nature take its course. First, the grass started growing again, then the trees started spreading, and as the new rainforest took shape, wild animals and birds moved in.
Soon, the two wildlife crusaders realized that there was no pointing in nurturing their forest on one side of the river if farmers on the other side were using large amounts pesticides. So they started buying their lands as well, whenever they were up for sale. Many of the farmers were happy to sell, as very little grew on their farmland. And so the little wildlife kept expanding, and today it stretches over 300 hectares.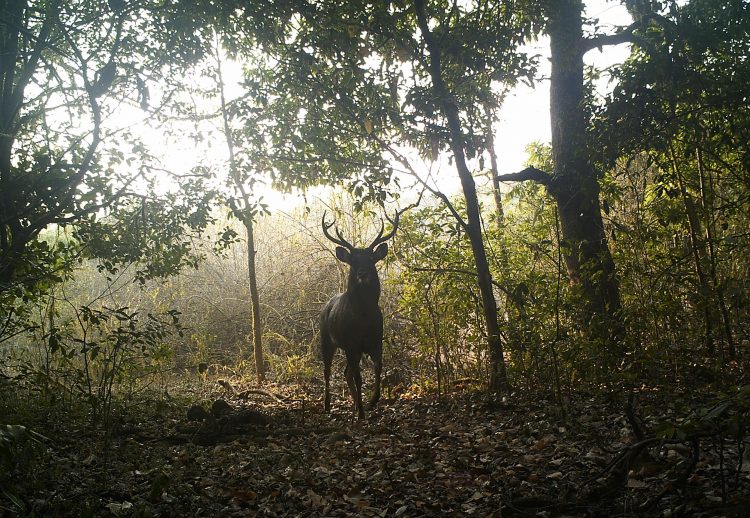 Photo: video screengrab
"People thought we were quite crazy," Pamela Malhotra told Great Big Story. "But that's ok, a lot of people have thought people that have done some amazing things were crazy."
And "amazing" is the perfect word to describe what Anil and Pamela have achieved over the last two and a half decades. They took a patch of wasteland that nobody wanted and turned it into a biodiversity hot-spot. Today, the Malhotras' Save Animals Initiative (SAI) Sanctuary is home to hundreds of different indigenous trees and plants, over 300 species of birds, and dozens of rare and threatened species of animals, including Asian elephants, Royal Bengal Tigers, river otters, civet cats, giant Malabar squirrel, lesser loris, various types of deer, monkeys and snakes.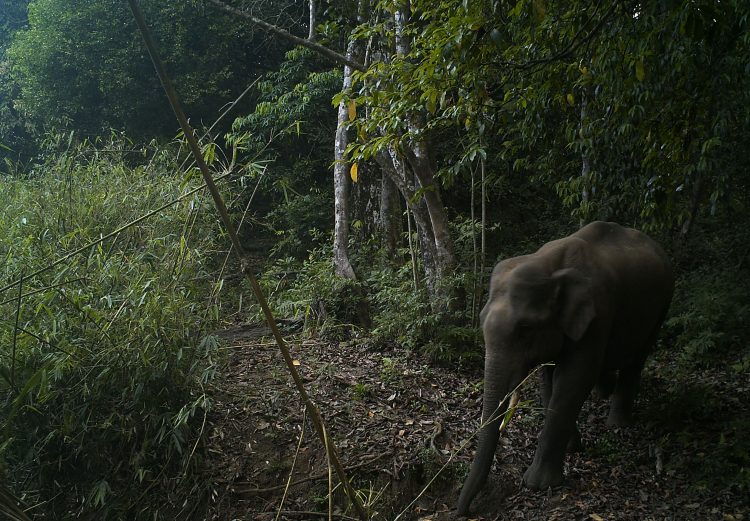 Photo: video screengrab
"I remember walking through the forest, you wouldn't hear anything but the sound of your own feet," Pamela says. "Now, the place is alive with sound."
The SAI sanctuary has been referred to as  "Noah's Ark" by an Oxford University scientist, one of the many who have traveled here to study indigenous plants and animals that are found nowhere else on the planet.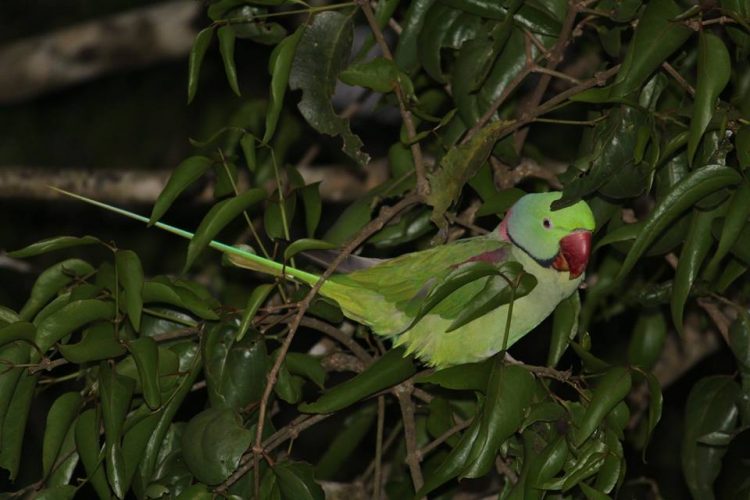 Photo: Pamela Malhotra/Facebook
But while amazing, the journey undertaken by Anil and Pamela Malhotra over the last 25 years has been anything but easy. Nature was ready to take back the lands offered by the two, but keeping mankind from interfering with its work was a difficult task. Many of the locals did not understand what "this couple from the US" was doing, and started hunting and poaching in the young rainforest. Convincing them to stop was tough, and Pamela remembers fighting poachers with logs, at one point.
"A priest of a temple located on a nearby hillock was killed by a tiger and villagers were afraid. We helped them rebuild the temple at a safer location, but our condition was that they'd give up hunting and poaching," 64-year-old Pamela told Times of India. "When they asked us why, we asked them why they worshiped Hanuman and Ganesha but killed animals. It worked."
We keep striving to do more and more, but the initial goal has been more than achieved," Pamela Malhotra said. "My hope for this forest for the next 10 years is that it will continue to be protected and expanded. We both feel a tremendous amount of joy when we walk through the sanctuary. I've never felt this kind of joy in anything else that I've done in my life."
Anil and Pamela Malhotra are now trying to convince big companies to buy more land and let the forest grow naturally, as part of their corporate responsibility plans. "Corporates should extend their CSR activities towards this sector," says Pamela. "Without water, what business will you do?"
The amazing story of how SAI sanctuary came to be reminds us of another incredible human being – Jadav Payeng, India's Forest Man, who single-handedly planted a 550-hectar forest.