A road leading to Bali's Pandawa Beach that seems to split an entire plateau in half has sparked a heated online debate about the practicality of the project and its effect on local wildlife.
Featuring fine white sand and crystal-clear water, the picture-perfect beach of Pandawa was already one of Bali's most beautiful seaside destinations, but the road dug into the limestone cliffs separating the beach from the rest of the island really catapulted it into the top tourist destinations on the island. Until only a decade ago, Pandawa Beach was only popular among locals, as the limestone cliffs secluded from foreigners' eyes were notoriously hard to traverse. However, everything changed in 2012 when a road leading down to the beach was created by cutting through the cliffs. Today, that road has itself become somewhat of a tourist attraction in its own right, but also the topic of a heated debate.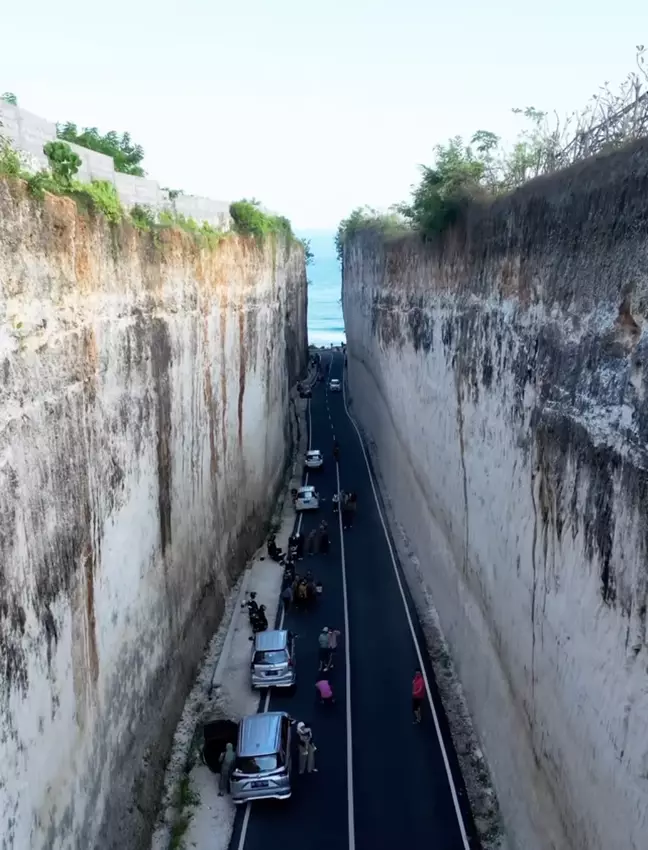 Photo: Facebook
From the moment the road to Pandawa Beach was inaugurated, it instantly transformed the secluded destination into a major tourist spot. With 90-degree vertical cliffs on both sides, the road is very popular with Instagram users looking for eye-catching pics.
Work on the Pandawa Beach Road began in 2011 when bulldozers and excavators started chipping away at the limestone landscape. Funded by both the Indonesian Government and private investors, it was inaugurated just two years later, and it proved an instant hit with both tourists and locals.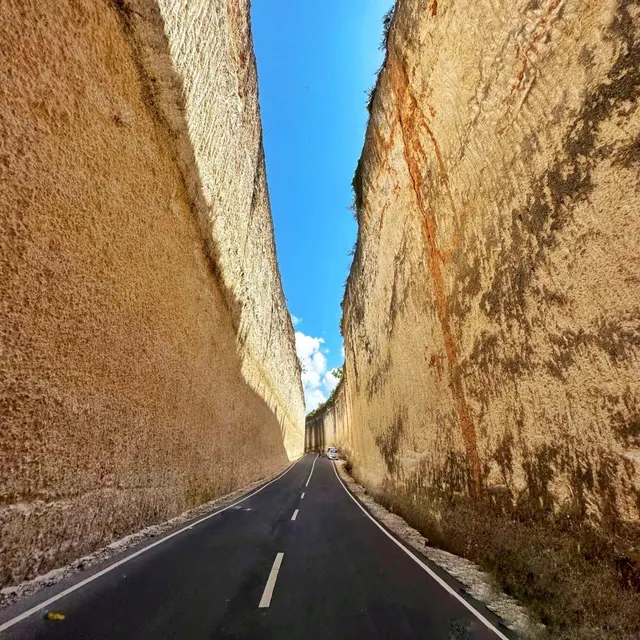 Photos and videos of the road recently went viral on Reddit, where they were viewed millions of times. Interestingly, while some are in awe of the beach road, others claim that it may have been developed haphazardly because it completely prevents animals from traveling across the limestone plateau.
"And they cut the territory of so many animals in two, with no way to cross, idiots," one Reddit user countered.
"Need a bridge for the animals," someone else posted.
Those defending the project claim that there are not many animals in this area anymore, so the road doesn't really pose problems to anyone.