During the same time that a turquoise but toxic lake near the Russian city of Novosibirsk is making international headlines as the "Siberian Maldives", a similarly dangerous attraction is gaining notoriety in Spain.
During the first and second World Wars, Monte Neme was a prized tungsten mine that supplied the material necessary for making light bulbs and hardening steel. Today, the mine is no longer accessible, but it remains popular, albeit for a totally different reason. Galician influencers have discovered that the turquoise lake that now covers the flooded mine is the ideal location for spectacular selfies. Despite knowing that the alluring water contains a high concentration of chemicals that give it its unusual color, they flock to Monte Neme to take photos, and some even bathe in the toxic water.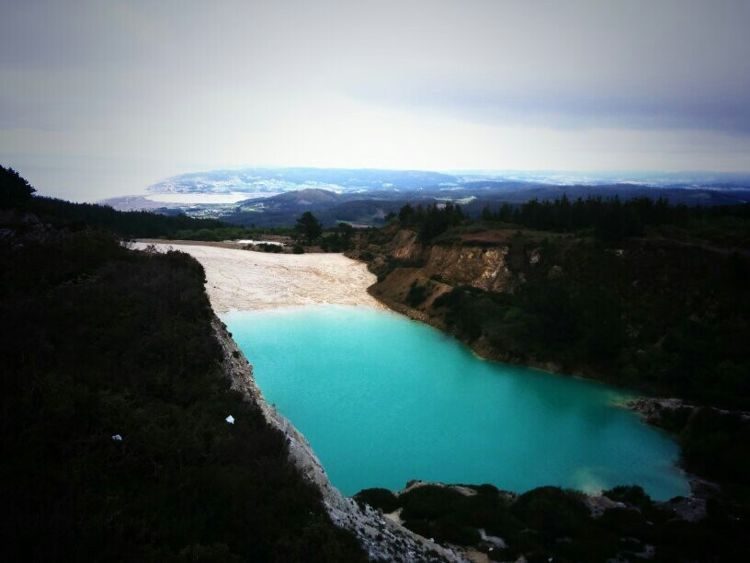 Photo: David_gav/Wikiloc
Despite of an idyllic appearance reminiscent of the tropical Maldives, doctors strongly recommend against bathing in the waters of Monte Neme. The surrounding mounds are huge masses of heavy metals like tungsten and lead that leak into the water making it very dangerous to anyone who comes in contact with it. While a short bath is likely to only cause eye and skin irritation, prolonged or repeated exposure can cause serious health problems.
View this post on Instagram
Spanish newspaper Publico recently reported the case of a local Instagram user who bathed in the turquoise waters of Monte Neme, because "it was very pretty"and she didn't see any sign that bathing was forbidden. As a result, she soon started vomiting and ended up with a nasty skin rash. Even after seeing a doctor, symptoms persisted for about two weeks.
View this post on Instagram
Cope.es wrote about a similar case where another Instagrammer bathed in the toxic water and suffered an allergic reaction that lasted about two weeks. ""It was a little bad, yes, but the picture was worth it," they allegedly wrote on Instagram.
View this post on Instagram
Manuel Ferreiro , assistant physician at the emergency department of CHUAC said that accidentally ingesting water while bathing at Mount Neme can cause digestive problems, vomiting and diarrhoea. Despite the risks, Instagram buffs continue to visit the place that many refer to as the "Galician Chernobyl".
View this post on Instagram
View this post on Instagram