The Meikleour Beech Hedge, located near the village of Meikleour, in Scotland, measures 30 meters (98 feet) in height, making it the tallest hedge in the world.
Planted in 1745, the Meikleour Beech Hedge now lies alongside the A93 Perth-Blairgowrie Road and can be viewed all year round. It is recognized by the Guinness Book of Records as the highest hedge in the world, and is most impressive to behold during Spring, when the young green leaves reflect the light, as well as in Fall, when the trees turn russet and gold.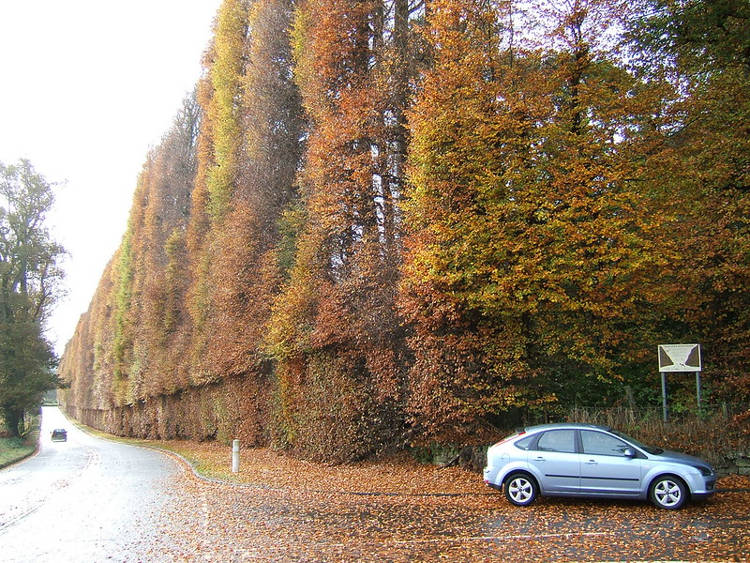 Photo: LHOON/Flickr
According to Wikipedia, the world's tallest hedge was planted by Jean Mercer and her husband, Robert Murray Nairne on the Marquess of Lansdowne's Meikleour estate. Legend has it that the trees grow towards the heavens because the men who planted it were killed at the Battle of Culloden, the last confrontation of the Jacobite uprising, in 1745.
Every ten years or so, the hedge is trimmed as part of a complex operation that usually takes a team of four men around six weeks to complete. They are lifted up high with hydraulic lifters, and they use handheld cutters to manually trim the trees.
Measuring one third of a mile long (530 m), the Meikleour Beech Hedge is also the longest hedge in Britain.