Giorgi Rostomashvili, a competitive strongman and weightlifter from Georgia, recently showed off his Herculean strength by pulling a 200-tonne boat using only his middle finger.
A viral video shows Rostomashvili holding onto a metal ladder to prevent him from being dragged into the water as he uses his middle finger to drag the "Tamara 2" into the port of Batumi. The 40-second video is heavily edited and doesn't show the whole attempt, but according to national media reports, the young strongman managed to drag the heavy vessel 5 meters towards the shore.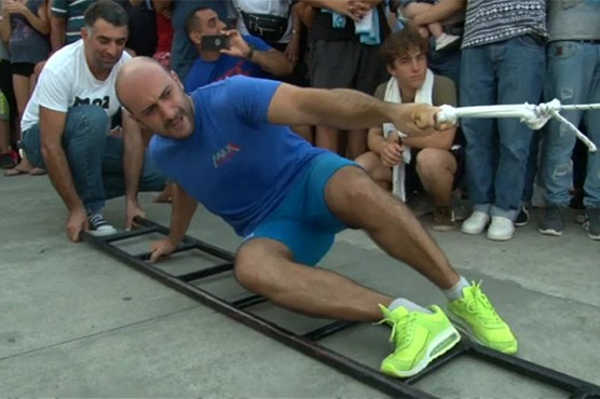 Dunya News reports that a Georgian Records Federation jury confirmed Rostomashvili's record for the heaviest boat pulled with a finger. A representative of the federation said they planned to get in touch with the Guinness Book of World Records about confirming the feat.