If you're looking for a quick and easy way to get hundreds of thousands of views on YouTube, staring absently into the camera might actually be a good idea.
At least that's what Indonesian youtuber Muhammad Didit did earlier this month, posting a 2-hour-long clip of himself sitting on a couch and doing nothing but staring into the camera. The video has since received nearly 1.5 million views and has inspired countless memes on Indonesian social media. In fact, ever since Didit's video went viral, other would-be internet celebrities have been been busy imitating him, hoping to also copy his success. You can now find YouTube videos of people doing nothing for four, five and even eight hours at a time.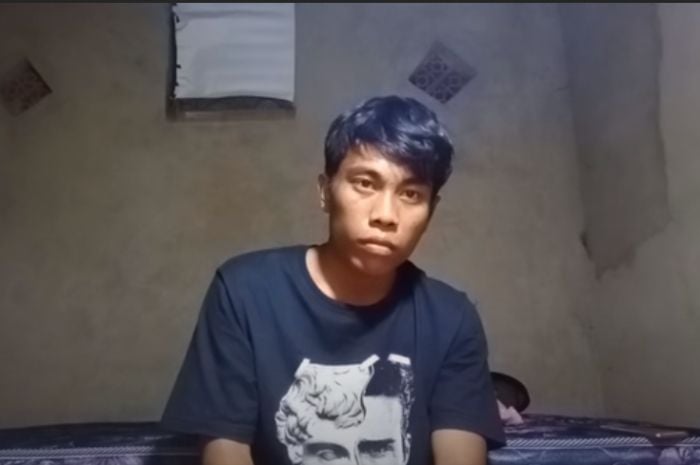 The 21-year-old overnight sensation said that he was inspired to record the video by requests from some of his viewers to post a positive, educational video for a change. Two hours of nothing was all he could come up with.
"2 HOURS of doing nothing, yes that is the title of my video this time," Didit wrote in his video's description. Ok, maybe I should share a little bit why this video was made. It all started from the Indonesian society urging me lately to create content that educates the youth – finally with a heavy heart and reluctantly, I did. BOOM, thus the creation of this video but if we were to talk about its benefits, it all depends on you the viewers to filter and that is my only advice to all of you and hope that you will be entertained and benefit from this video.
Ever since his bizarre video went viral, Muhammad Didit has been busy giving interviews about his experience shooting the clip and his motivation. He told Tribun News that she shot it between 11 pm and 1 am, on a couch in his room. He prepared by eating and going to the bathroom beforehand to avoid unnecessary interruptions.
Interestingly, the Indonesian youtuber planned to do nothing for only 5-10 minutes, but he reportedly got into character so well that he decided to roll with it for over 2 hours. His main concern during recording was his parents calling for him, which he could only ignore for so long. Luckily, that never happened.
"To be honest, I did not expect it to blow up like this, all I wanted was to make a fun video for my subscribers," Didit said.