A video that has been widely shared on Chinese social media over the last couple of weeks shows a group of small children rollerblading on the roof of a building several storeys high, with just a small guardrail keeping them from falling.
The video, shot from a nearby building by a woman known only as Ms. Lin got a lot of attention on social media this month, with many commenters wondering how the whole thing didn't end in a heartbreaking disaster. A group of small children can be seen casually rollerblading on the smooth roof of a building in Bayannur, in China's Inner Mongolia region, without adult supervision. With strong winds blowing and only a small guardrail to keep the kids from tumbling down, it's a miracle that none of them got hurt.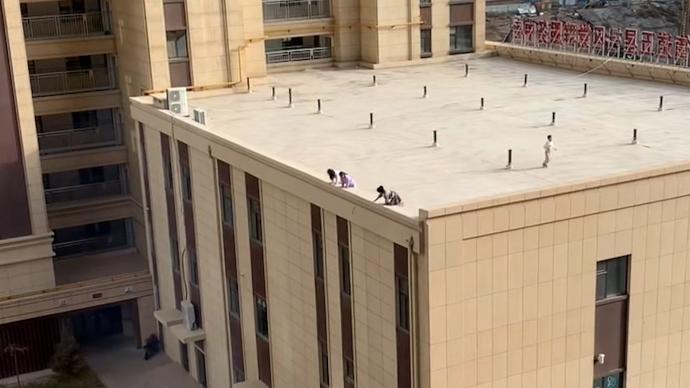 Chinese newspaper The Paper recently featured the footage shot by Ms. Lin, adding that the woman called the police as soon as she noticed the kids rollerblading from a nearby building. Rescuers arrived before anything tragic happened, and the kids' parents were notified about the risk that the kids had exposed themselves to.
The parents apparently promised to take better care of the minors, but the building administration also took some of the blame, acknowledging that kids so young shouldn't have had access to the rooftop in the first place.