Named in honor of the giant spider from the Harry Potter books, Aragog is an unusual cocktail made with a drop of tarantula venom, which numbs the tongue, tickles your lips and causes a sensation "between tingling and cramping" in the throat.
Aragog was created two years ago, by Romeo Palomares, chief mixologist at the Luciferina Bar, in Mexico City, after being challenged by his boss to come up with a cocktail that would impress patrons. The popular Day of the Dead was approaching, and the famous witchcraft market of Sonora was in full swing, so he decided that it was the best place to look for a special ingredient.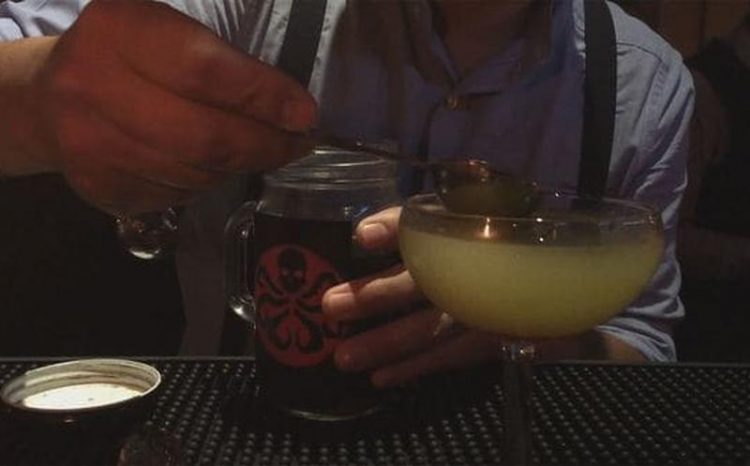 Photo: YouTube screengrab
While browsing the unusual wares of Sonora, Romeo recalls being drawn to the stall of a female vendor, who he asked about an interesting ingredient that he could add to a cocktail for an extra kick. She pulled out a dose of tarantula venom and encouraged him to try it, assuring him that it wasn't enough strong enough to cause serious health problems.
Palomares was afraid to taste the venom at first, but his curiosity got the better of him in the end, so he took a sip. In an interview with Infobae, he describes the taste as "acidic, salty, special, like oysters", but with mild side-effects. Within seconds, his tongue went numb, and he began to feel tingling and inflammation around his mouth. "My mouth felt like I had just been to the dentist," he said. It was just what he was looking for!
The Mexican mixologist usually spent two hours creating a new cocktail, but this one took him a total of five days to get just right. He spent so much time combining different ingredients with the tarantula venom and tasting the result that at one point he had to visit the hospital because his throat had become completely numb.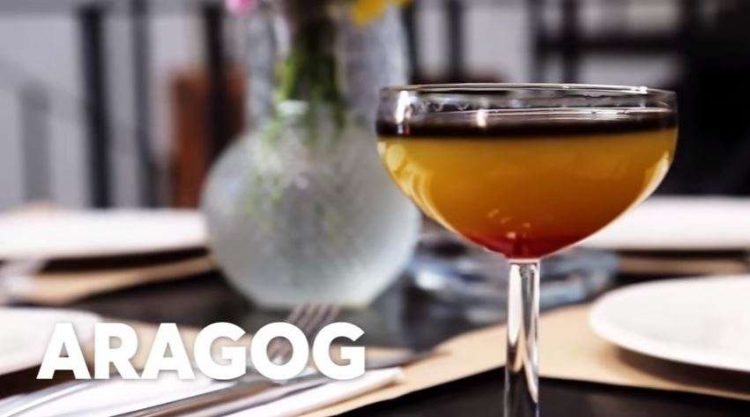 Photo: YouTube screengrab
But Palomares managed to get the cocktail just right in the end, and all that was missing was a cool name. Luckily, one of his supervisors was a big Harry Pottter fan, and he suggested "Aragog" after the giant spider mentioned in J. K. Rowling's books. The mixologist loved it, and the cocktail was officially launched on November 1, 2015.
Aragog is made with Mexican mezcal, Chilean pisco and Brazilian cachaça, mango juice, a touch of lemon and 0.05% tarantula venom per 500 ml of the drink. Palomares says that it's not a cocktail for the faint of heart, not only because of his special ingredients, but also because it's made with three kinds of spirits.
Asked about the health consequences of consuming Aragog, its creator said that he consulted with a doctor before serving it to customers, and came up with a dosage that is safe for consumption. He now works with a laboratory that supplies pure tarantula venom.
So what can you expect after drinking the Aragog cocktail? An Infobae correspondent tried it out for himself and reported that his tongue went numb for about 10 minutes, after which he experienced a sensation "between tingling and cramping" in the throat and around the mouth, which lasted for about two hours.
Romeo Palomares says that clients sometimes experience a slight heaviness of the eyelids, or hypersalivation.
Despite these side-effects and people's fear of taratulas, the Luciferina Bar can sell up to 200 Aragog cocktail per night.