A French man traveling through Switzerland was stunned to receive a bill for 9,241 Swiss francs ($10,000) from the firefighters who rescued his pet dog after she became stuck in an underground pipe while chasing a fox.
A couple of months ago, Alian Chichignoud, a 25-year-old Frenchman traveling through Europe with his three pet dogs, went through a stressful ordeal after one of his pet dogs disappeared in Switzerland. Gaia, a 12-year-old Jack Russell Terrier, ran after a fox near the town of Vaulruz and didn't come back. Gaia went missing on a Friday, and Alian and his other two pets canines, Bocka and Zuni, spent almost two days looking for her. It was only on Sunday morning that Boycka heard Gaia's muffled cries coming from a grate on the side of the road and alerted his master. The dog had become stuck with the fox it had been chasing in a very narrow pipe, and Alian realized very quickly that he would need help to get her out.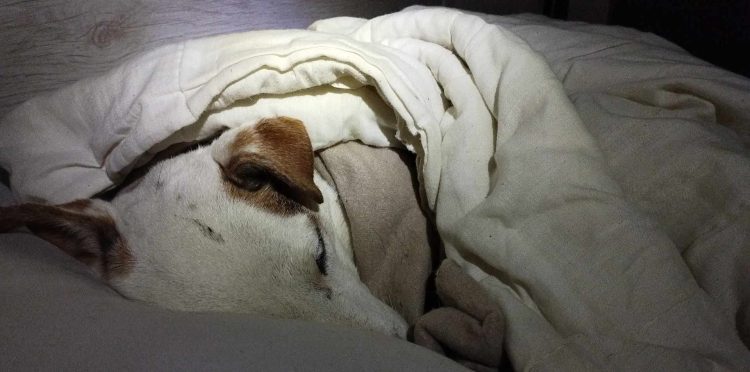 Photo: Alian Chichignoud
With no way to reach the underground pipe by himself, Laian called emergency services, and a team of firefighters was sent to assist him. After assessing the situation, the firefighters notified the young Frenchman that reaching the pipe required more men, as well as specialized machinery and that he would end up paying the cost of the operation. Desperate to get his beloved dog back, Alain accepted without a second thought, but he had no idea how expensive Gaia's rescue was going to be…
No one knows exactly how the Jack Russell or the fox ended up getting stuck in the 20cm-diameter piped under one of Vaulruz's roads, but one thing is for sure – getting them out took a team of 12 firefighters, construction machinery from a private company, and several passers-by no less than 9 hours. Gaia was visibly weak when she was pulled out, but Alain managed to nurse her back to health.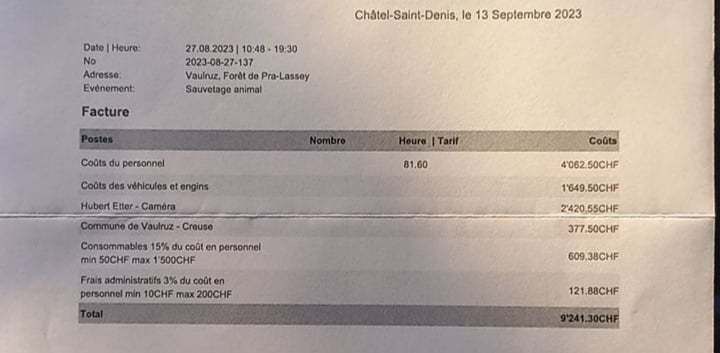 Photo: Alian Chichignoud
Alian Chichignoud was told that he would receive the bill for the dog rescue operation in a matter of weeks, but when it finally came, it still hit him like a ton of bricks. He was notified that he had to pay 9,241 Swiss francs ($10,000) in 30 days, and suddenly, the heroic work of the firefighters didn't seem that heroic anymore.
"I had no other choice, I wasn't going to let my dog ​​die in this pipe, it was unthinkable, but I still didn't expect this," Alian told France Bleu. "It's insane and disproportionate."
"I don't want to take anything away from the rescuers, but I was under the impression that it was a gesture of kindness and benevolence. Through this sum, I rather have the impression that my distress for my dog ​​was used to line their pockets, "the disillusioned Frenchman said.
Luckily for Alian, his ordeal melted the hearts of dog owners around the world, and through a crowdfunding campaign on Helloasso, he was able to raise more than he needed to cover the entire bill. We bet he'll think twice before traveling through the notoriously pricey Switzerland anytime soon, though…