A UK student who left his apartment window open before going away for five months found his home covered in bird droppings after it was taken over by pigeons.
20-year-old Oluwageorge Johnson had to leave his rented apartment in Nottingham in a hurry back in March, after his parents turned up to take him home, because of Covid-19. He forgot a window open, and after seeing no activity for several days, pigeons decided to make the apartment their home. No one disturbed the birds for over five months, until a few days ago when accommodation workers heard some strange sounds coming from the flat and went in to investigate. They found the whole place covered in bird droppings, eggs in the kitchen sink and pigeon feathers everywhere.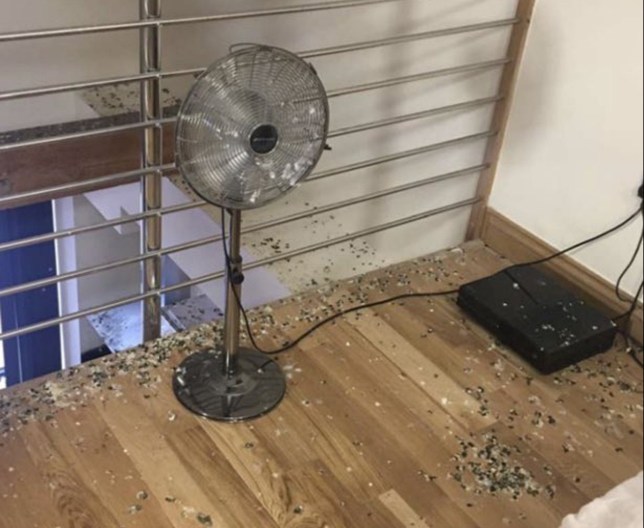 "Coronavirus had been about so my parents turned up out of the blue to take me back home," Johnson explained. "People were saying that the military had been deployed and my parents are dramatic. I left my window open and I was gone for about five months."
Last week, the media and communications students from north London received an email from the building administration along with photos of the disaster the pigeons had caused. He obviously couldn't believe it.
"I wanted to go back to university last week but I'm going to wait a bit now," the 20-year-old said. "I'm never leaving a window open again."
A couple of months ago, we wrote about a man who found his apartment taken over by house plants after being away during lock-down, but that was nothing compared to this mess.