The so-called 'Guyiang White House' is a gigantic structure located in the posh Huaguoyuan Wetland Park area of Guiyang City, in China's Guizhou Province. It has gone viral as China's largest mansion, but you can't believe everything you read online…
Featuring an architectural style usually observed in European palaces and museums, the Guiyang White House has become one of the most iconic sights in the Chinese city of Guiyang. Although many have described it as 'kitsch', 'over-the-top', and overly opulent', there is no denying the eye-catching appeal of this megalithic structure, both during the day and at night, when it is illuminated by countless light installations. The structure got its name because of its white exterior and Western architectural influences, but when it comes to size, it actually dwarfs its Washington namesake. The entire complex, including the artificial pond in front of the edifice, is said to cover an area of ​​18.3 million square meters.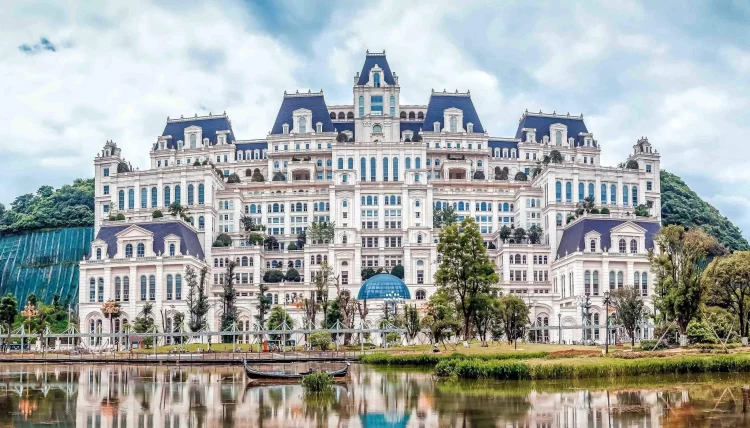 The Guiyang White House got a lot of attention in China last week after a video of it went viral on social media. Here are some of the things that are being said about it:
Apart from its title as China's largest mansion, the Guiyang White House is also known as one of the Asian country's most mysterious pieces of real-estate. Not much is known about this place, in terms of ownership, status, or technical information. Some speculate that it features 12 floors and that its luxurious interior can be accessed by several rosewood-decked elevators, but that information has yet to be confirmed as no photos of the interior have ever appeared online.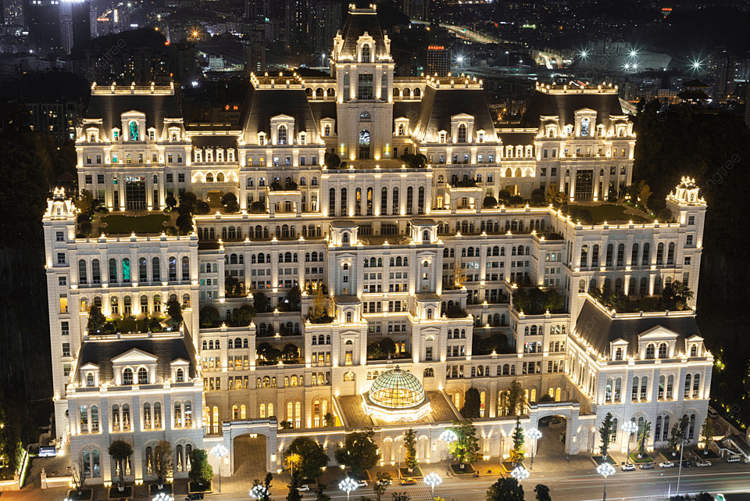 As for who owns the Guiyang White House, no one really knows. Some say it is the residence of Xiao Chunhong, the CEO of the Guizhou Honglichen Group, and the wealthiest man in Guiyang, and that its construction cost a whopping 2.7 billion yuan ($370 million), but that is yet to be confirmed.
The Guiyang White House is patrolled by dozens of guards at all times, and entrance is forbidden. However, the mansion has become one of the city's most iconic landmarks, with tourists coming from all over China just to see it in person.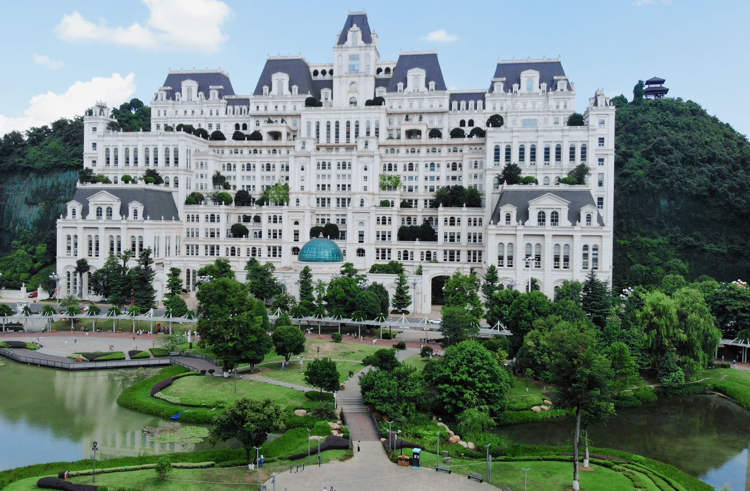 In reality, the Guiyang White House is a new hotel called the Guiyang Art Centre Hotel, part of the Accor Hospitality Group, that opened late last year. For some reason, someone made up this wild story about it being a mysterious private mansion, and people went with it, even in the Western world. It goes to show you just how many lies are going around on the internet these days…
This may not actually be a "monumental" private mansion, but we've actually featured some of those in the past on Oddity Central. For example, check out this palace-like residence, and an even more impressive cathedral-like home, both located in Vietnam.