The Holme, a 205-year-old London mansion is currently on the market for an eye-watering £250 million ($300 million), which makes it the world's most expensive mansion.
Known as the "White House of Regent's Park", because of its massive scale and similar style facade as that of Washington DC's iconic presidential residence, The Holme features 40 bedrooms, eight garages, a tennis court, a sauna, a library, and a "grand dining room", as part of its 29,000 sq ft of living space.  Built in 1818 by Georgian property developer James Burton, The Holme served as a residence for the Burton family, before being used by Bedford College for several decades. It became a private residence in the 1980s and has been on the market several times since, fetching astronomical prices every time. Today, it is being sold for £250 million ($300 million), the highest price set for any mansion, ever.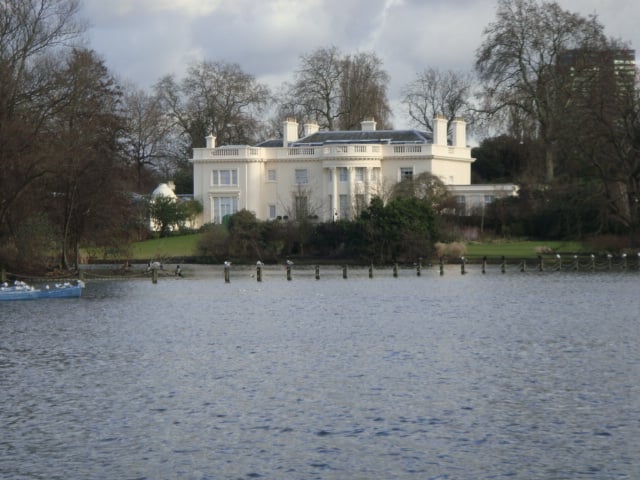 Photo: Sheila Madhvani/Wikimedia Commons
The iconic mansion was previously owned by members of the Saudi royal family but was recently repossessed after a loan of approximately $180 million expired. It was the most expensive asset among those backed against the debt, and its sale was seen as the quickest and easiest way to repay the debt.
According to luxury magazine Robb Report, The Holme is the most expensive mansion currently listed for sale anywhere in the world, including the previous holder of the 'most expensive home' title held by a three-story penthouse in New York City's Central Park Tower which was mad available last September for $250 million.
The Holme is expected to draw the interest of both domestic and foreign buyers, many of whom wouldn't even consider living in it, preferring instead to add it to their investment portfolios.
The two-storey mansion may be considered the world's most expensive mansion, but technically it is still behind Villa Aurora, a Rome villa that hit the property market last year with a price of €471 million (at the time $539 million). However, that price is somewhat justified by the fact that it houses the only ceiling mural ever painted by the Italian Baroque old master Caravaggio.