An entrepreneur in Can Tho, Vietnam's fourth-largest city, has been getting a lot of attention for his unique home, which is gilded both inside and out.
Mr. Nguyen Van Trung is a Vietnamese businessman who reportedly made his fortune in the real-estate business. After visiting many countries around the world, he decided to return to his home city and build a house with a real touristic appeal, and after speaking with a home decorator he decided to go for a gold theme. To say that he went a little overboard with the gilding would be an understatement, as you can clearly see in the photos below. From the walls to the furniture and the various decorations, everything looks like it's made of gold or at least gold-plated.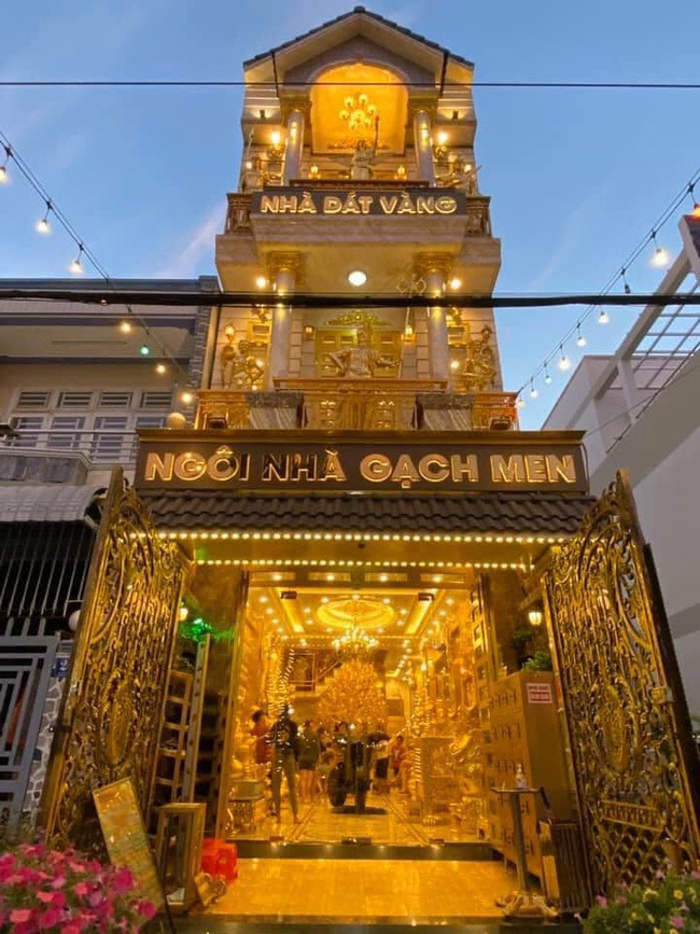 The Vietnamese entrepreneur told Daily Car that he had decided on a gilded home for a while, but it was only six years ago that he found the time to make it a reality. The project took three years to complete, but as soon as it was ready, it became somewhat of a minor local attraction.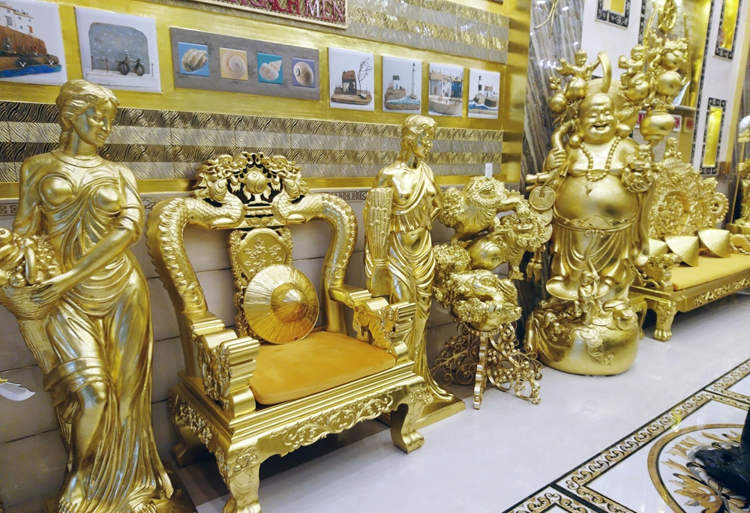 The gilded exterior catches the eye of all passers-by, many of whom stop to take photos and stare at the unique architecture and at the various golden statues decorating the balconies. But the owner's obsession with gold is even more obvious on the inside. Everything looks gold-plated, even though in reality it is just painted or covered in gold leaf, but the effect is so realistic that most visitors believe that both the exterior and interior of the house are plated with 18K gold.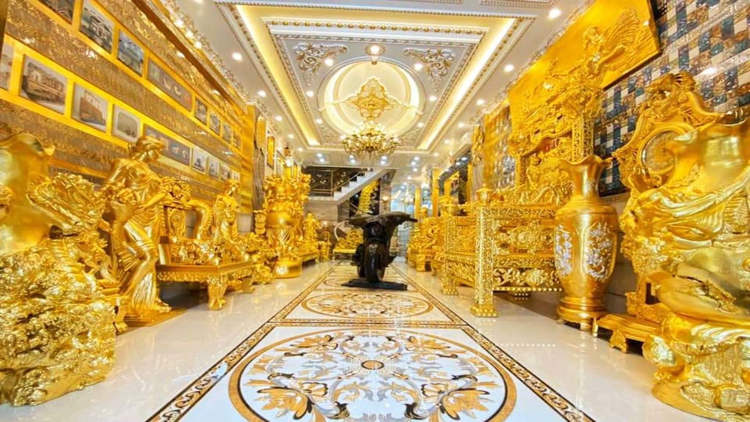 After noticing the interest generated by his unique home, Mr. Nguyen Van Trung decided to turn it into a proper tourist attraction, charging tourists 50,000 dong ($4) for a tour. He also opened a cafe next to the house, and patrons can also visit the gilded edifice, for only 40,000 dong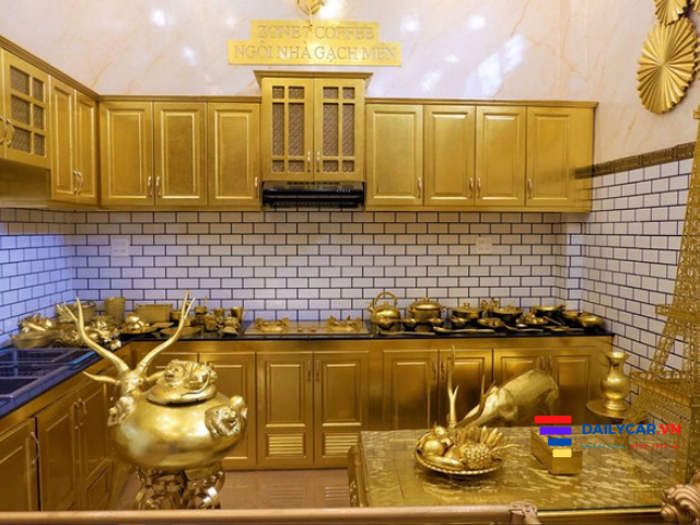 "I have never seen a house inlaid with so much gold, I don't know if this is real gold or fake gold, but the feeling is really overwhelming," one female tourist recently told Dantri.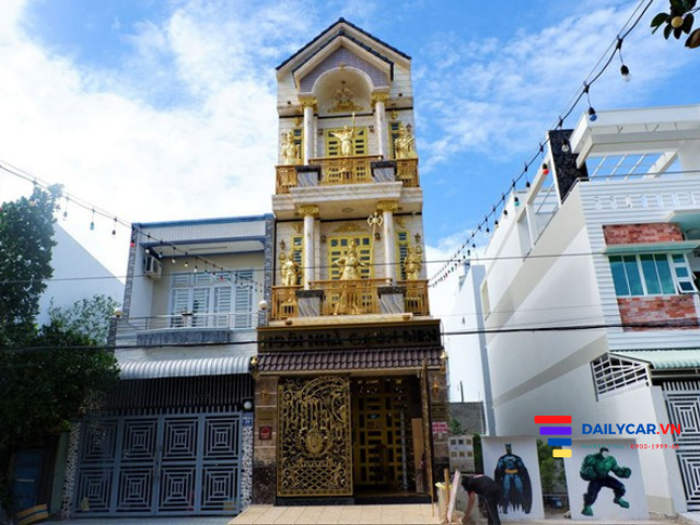 The gilded house of Can Thos is located about 1-2km from the center of the Vietnamese city.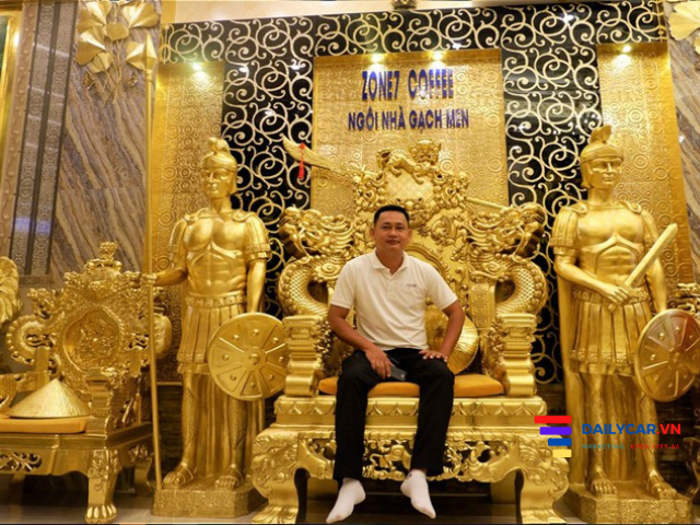 Interestingly, this isn't Vietnam's only gilded edifice. A while back we wrote about the world's first skyscraper plated with 24K gold both inside and out.