A young art teacher from China's Shanxi Province was recently praised online for spending three months working on a detailed chalk rendition of a traditional masterpiece.
When Zhao Wenrui, an art teacher in Fanzhi County, decided to draw a chalk version of Along the River during the Qingming Festival he just wanted to do something interesting for his students, to surprise them when they cam e back from the coronavirus quarantine. He certainly didn't set out to use eight chalkboards side by side, five buckets of chalk and work on it for no less than three months, but then he found himself unable to ignore any of the details depicted in the treasured panoramic artwork.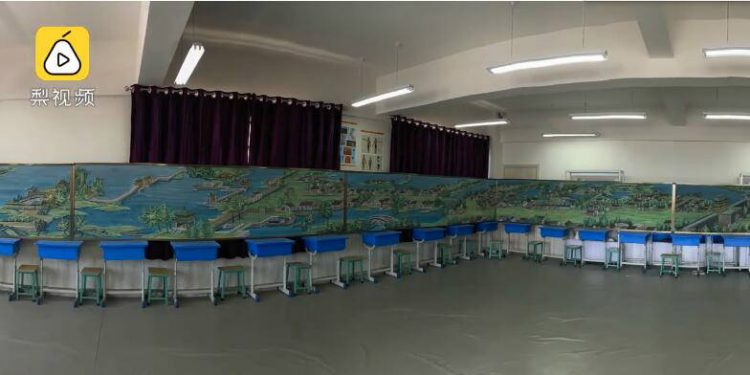 Along the River during the Qingming Festival, a five-meter-long scroll depicting the Song Dynasty capital of Haifeng during the festival of Qingming, is sometimes referred to as China's Mona Lisa, and considered by many the most important artwork in the country's history. The work has been copied several times, but the original is rarely displayed because it is extremely fragile, dating back to the 12th century.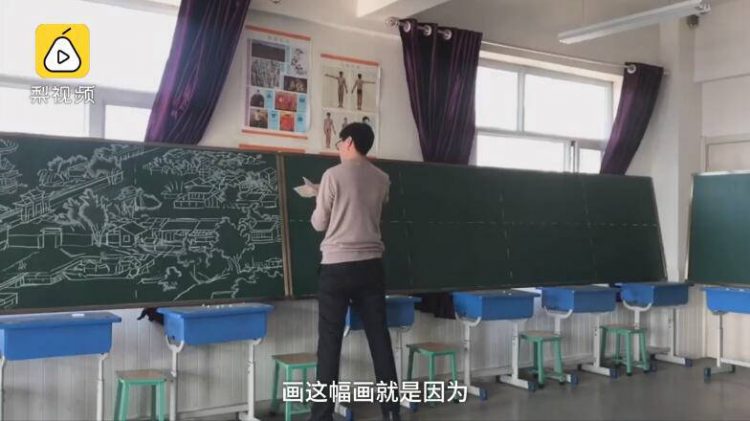 Just like the original scroll, Zhao Wenrui's 32-meter-long chalk replica features around 550 people (farmers from the countryside, boatmen, vendors, priests with long beards, etc), as well as dozens of animals, buildings, bridges, and the environment itself.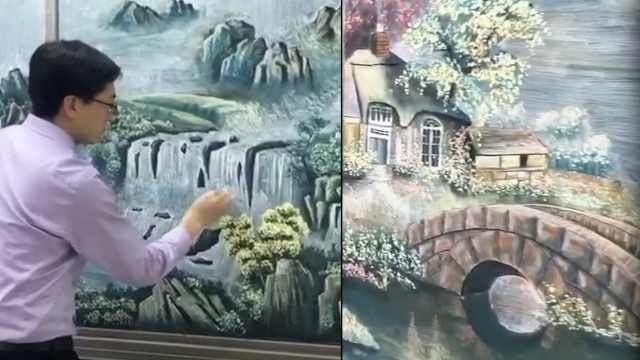 Zhao started off by outlining all the elements in the traditional painting with white chalk, and then using colored chalk to fill in the content and all the details. It was a laborious project that took him the better part of three months to complete, but his achievement has won him praises from all over China.
Unfortunately, unlike the real Along the River during the Qingming Festival, this chalk version will not be around for a thousand years, as the chalkboards will be cleaned as soon as the children come back to school and see their teacher's artwork in person.