Shanghai-based artist Hong "Red" Yi is well known for her use of unconventional materials, and her latest masterpiece – a portrait of Chinese artist Ai Weiwei made with 20,000 meticulously arranged sunflower seeds – is worthy of her reputation.
Inspired by Ai WeiWei's quote – "the seed is a household object but at the same time it is a revolutionary symbol" – Red sprinkled 20,000 sunflower seeds onto a white canvas and painstakingly arranged them all by hand to recreate Weiwei's famous portrait with his hands stretching his eyes wide open. Remarkably, she managed to capture his features in great detail, just like she had managed to do with other unusual mediums in the past.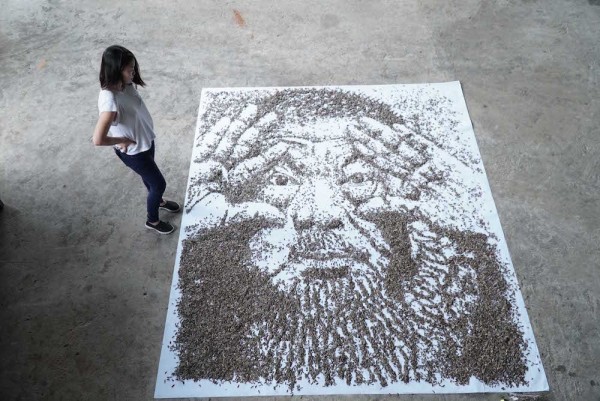 This unique project is an homage to Ai Weiwei, an artist who is "forever questioning and asking for accountability from establishments through his art," Hong Yi says. She hopes that her work inspires others to think and see clearly, and fight for freedom of expression.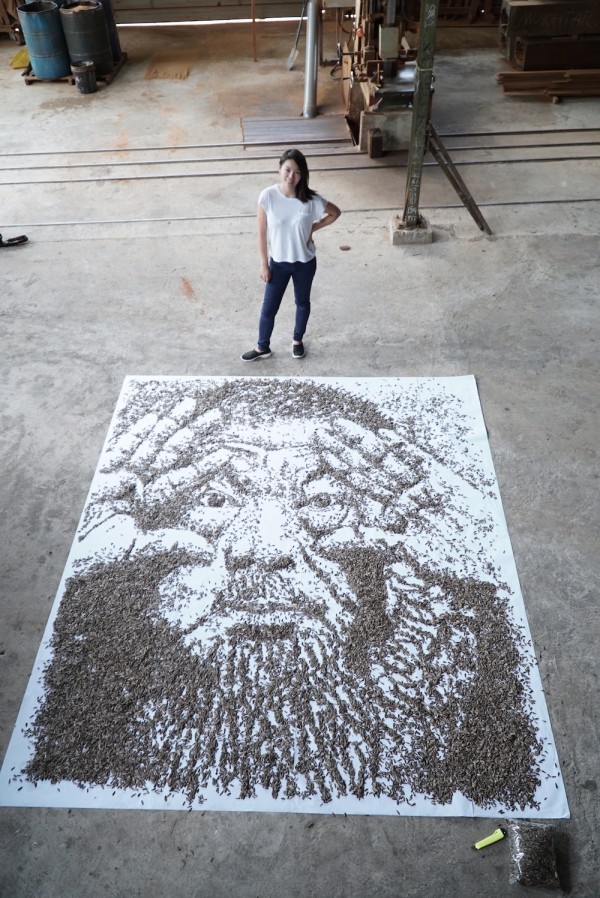 "In light of all the political absurdity going on in the world, I created this piece for my sanity," Hong Yi told My Modern Met via email. "This piece encourages people to have the bravery and courage to think and see clearly, and to protect freedom of expression."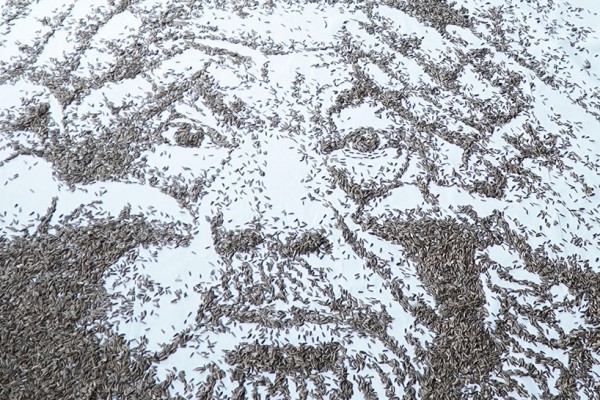 This is not the first time we've featured red's work on Oddity Central. In the past, we've posted photos of her portrait of Jay Chou made with coffee stains, that of Yao Ming painted with a basketball and the portrait of tea maker assembled from 20,000 teabags.