The Salar Jung Museum in Hyderabad, India, is home to one of the most amazing wooden sculptures ever made – Mephistopheles and Margaretta, a double sculpture featuring two distinct characters on opposite sides.
Carved out of a single piece of Sycamore sometime in the 19th century, by an unknown French artist, Mephistopheles and Margaretta is not only the most photographed artwork displayed at Salar Jung Museum, but also one of the most recognizable images on the internet. Photos of this stunning sculptures have been doing the rounds on social media and capturing the imagination of millions around the world, for a very long time. And for good reason, the level of intricacy, and the binary design have remained unmatched in the last two centuries.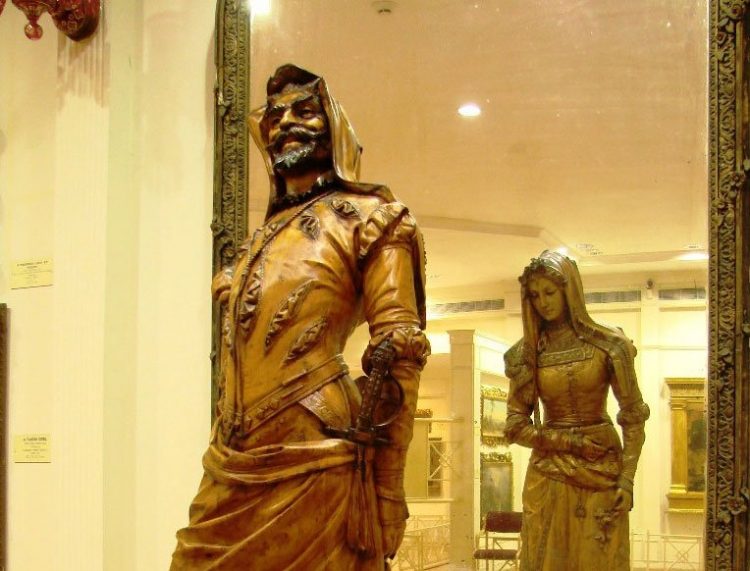 Mephistopheles and Margaretta consists of two characters within the same block of wood, but on opposite-facing sides. It's for this reason that the statue is presented before a large mirror, so museum visitors can experience both sides of the artwork and truly appreciate the artist's talent.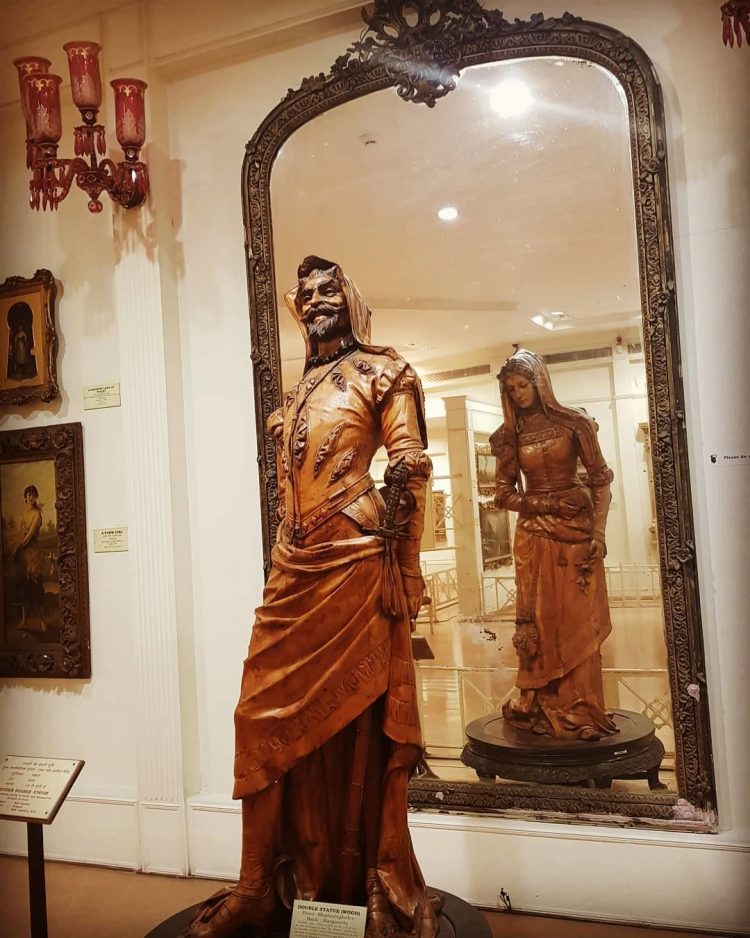 While Mephistopheles, better known as the devil, is depicted with his chest puffed out and an arrogant smile on his face, Margaretta appears with her head bowed slightly, and a timid expression. It's this contrasting nature of the double sculpture that mesmerizes viewers.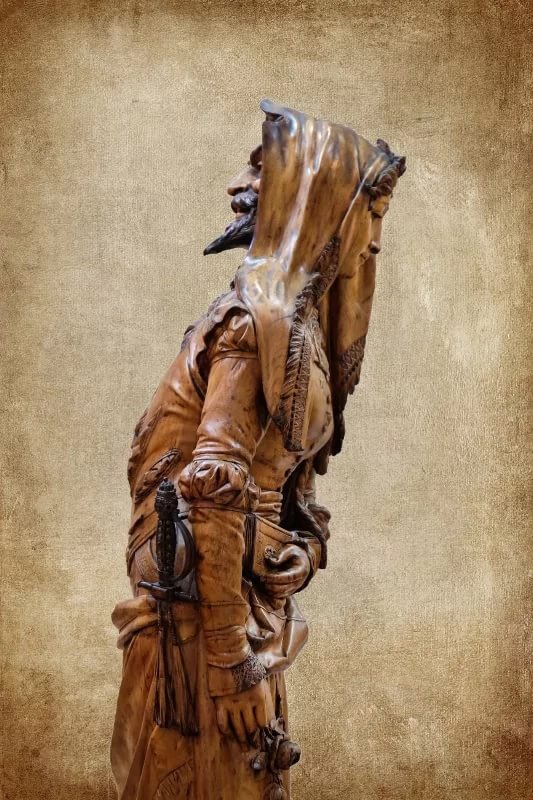 In case you haven't already figured it out, the wooden sculpture was inspired by the German legend of Faust, where a scholar ends up making a deal with the devil, exchanging his soul for knowledge and worldly pleasures.