Why get a carpet when you can have one a permanent etched into the floor? Unfortunately, we don't all have the skill of Spanish artist Selva Aparicio.
Originally unveiled in 2017, Childhood Memories is a visually-striking installation by Selva Aparicio, a talented artist whose thought-provoking works tackle a variety of topics, from politics to the environment. Aparicio spent days hand-carving an intricate carpet pattern into a discarded wooden floor, and the result was so realistic that people only realized it wasn't a real carpet only when they got close.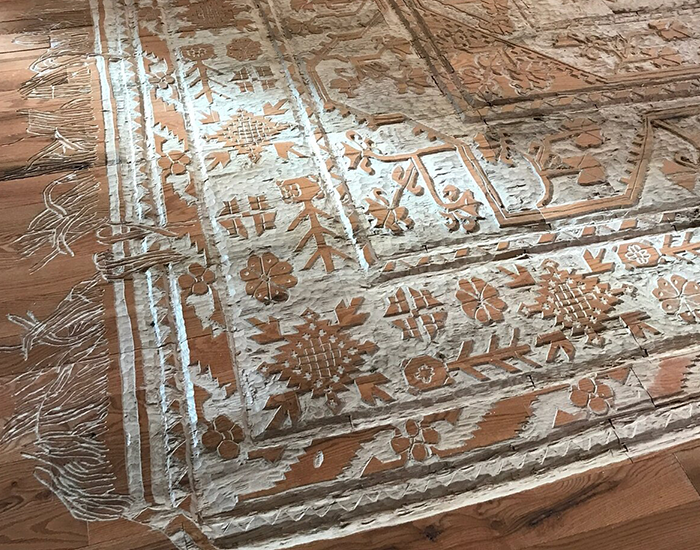 Photo: © Selva Aparicio
"I presented this installation as my thesis during my MFA at Yale University," Aparicio told My Modern Met. "Rugs are typically adorned with sacred gardens and oases, and can be moved around the home. This rug stayed put, quietly participating in years of familial abuse. This installation is about covering and exposing, trauma, and bearing witness. My memories are permanently etched, so the soft fabric is represented in hand-carved scars on discarded wood flooring."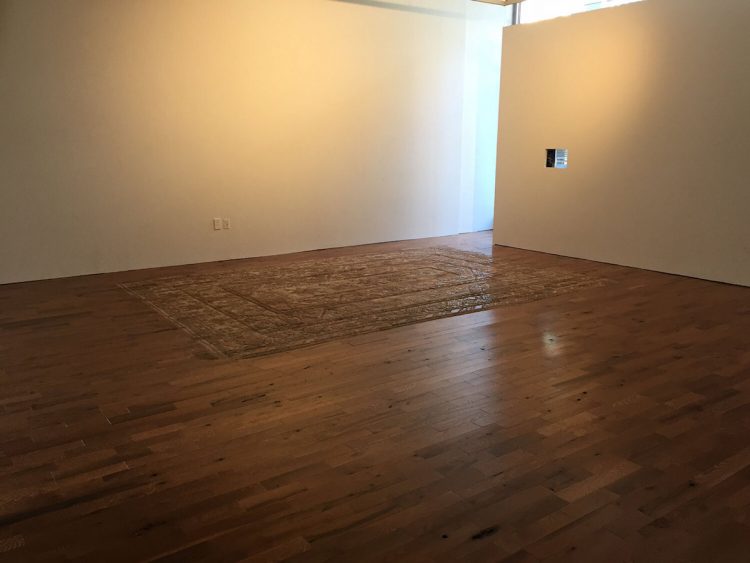 Photo: © Selva Aparicio
While Childhood Memories has a deeper meaning than meets the eye, it was the original concept and flawless execution that made photos of it go viral on Facebook recently, with thousands of people liking and sharing them, and praising the artist's skill.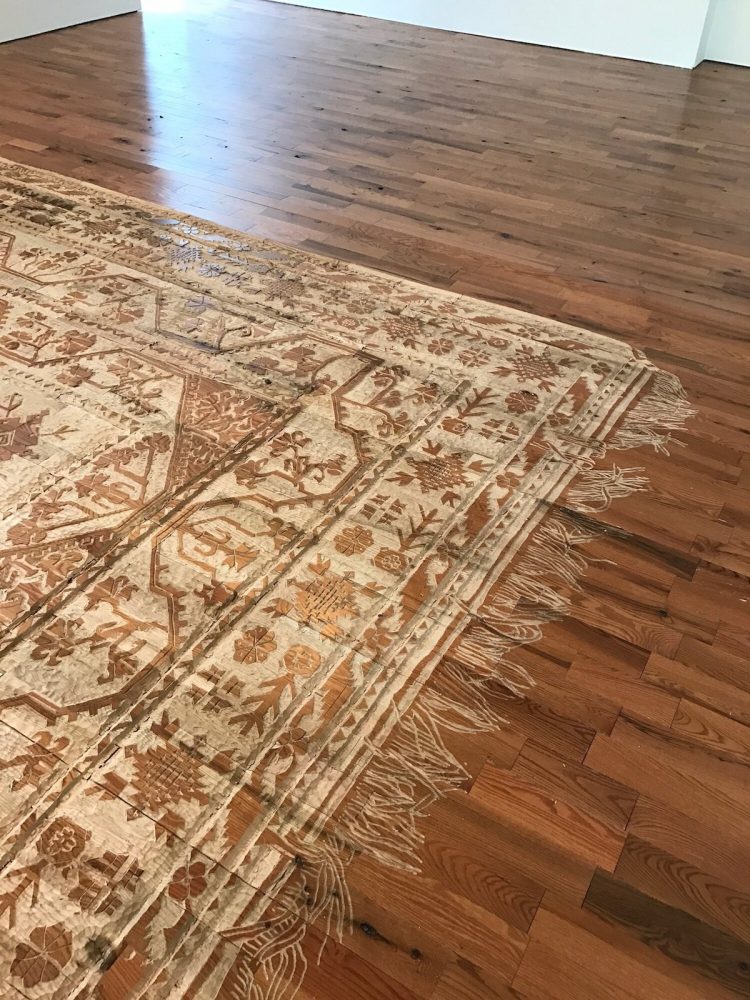 Photo: © Selva Aparicio
For more amazing carpet-inspired art, check out the detailed paintings of Jason Seife.