If you're looking for a way to add that wow factor to a special event, take a look at the amazing cakes of Los Angeles-based confectioner Julie Simon, they're really something else.
When it comes to floral-inspired cakes, there's just no one better out there than Julie Simon, and after looking at all the intricate cakes below, I'm pretty sure you'll agree with me. Most often than not, her delicious masterpieces look like carefully arranged vases or bouquets with real flowers sticking out of them. Only those vases are actually cakes and the flowers are made of sugar. It's hard to believe, but only because the LA-based confectioner is so exceptionally good at her job.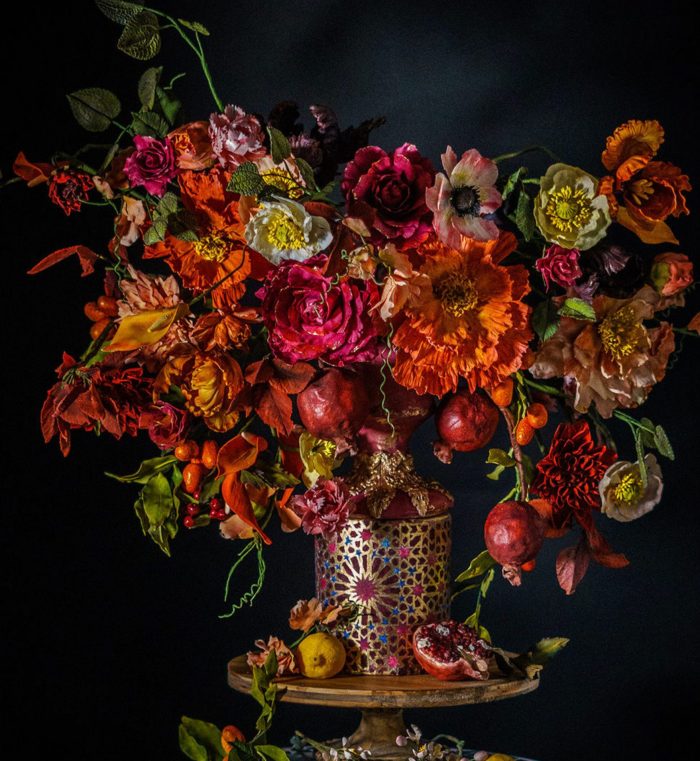 Photo: Julie Simon/Instagram
The talented cake master launched her company, Julie Simon Cakes, in 2018, after quitting her corporate job in order to pursue her passion. Simon had been working with sugar as a hobby for 20 years, and finally decided to make a career out of it. And we're glad she did, because otherwise we may have never laid eyes on these edible works of art.
View this post on Instagram
In an interview with Primavera Dreams, Julie Simon said that she doesn't follow trends in the wedding cake world as closely as she does those in the floral industry, and that makes a lot of sense, because her works rely heavily on floral-inspired arrangements.
View this post on Instagram
"I honestly don't really look at wedding cake trends," Julie said. "If anything, I tend to look at trends from the floral industry as I feel the top florists tend to be way ahead of the curve."
View this post on Instagram
When it comes to her perfect designs, the talented confectioner admitted that it's certainly not minimalist ones. On fact, those are the ones she struggles with the most, because she is so into over-the-top, flamboyant creations.
View this post on Instagram
"I'm definitely all about lush, rich, textured – even Rococo designs," Julie Simon said. "It's hard for me to hold back. Sometimes I get commissioned to do more minimalist cakes – that's a challenge for me! Most sugar artists make extra flowers to account for breakage – I almost always wind up using everything because I like to go over the top."
View this post on Instagram
Although she believes that looks are a bit more important than taste for wedding cakes, Julie insists that her own creations are positively delicious. She has been baking since she was 5, and continues to spend an enormous amount of time testing recipes, and making sure that her incredible cakes not only look good, but taste good as well.
View this post on Instagram
For more incredible-looking cakes, check out the architecture-inspired treats of Indonesian bakery LeNovelle Cake, the artistic creations of Russian pastry chef Elena Gnut, or the stunning masterpieces of former boxer Renat Agzamov.
View this post on Instagram
View this post on Instagram
View this post on Instagram
View this post on Instagram
View this post on Instagram
View this post on Instagram