A 22-year-old French makeup artist recently caused quite a lot of dropped jaws on Twitter with a set of photos of a "painting" whose protagonist turned out to be a living, breathing model.
I don't know if that opening line made any sense to you (probably not), but what 22-year-old Kenza managed to do is best explained in pictures, not words. Inspired by the work of Alexa Meade, an exceptionally talented artist whose mind-boggling masterpieces we featured a few years ago, the aspiring makeup artist painted a human model with broad brushstrokes to create the illusion that she was actually a character in a painting, and not a real live person. I think she pulled it off magnificently, and so do the tens of thousands of people who liked and shared her pics on social media.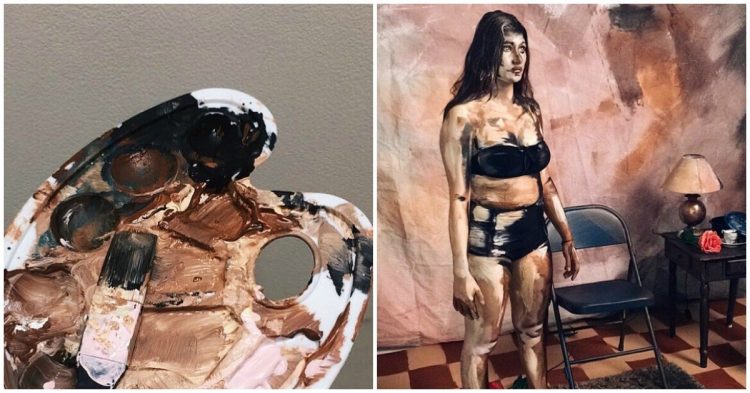 "I absolutely did not expect so many people to react on Twitter. I thought I'd get 30 retweets, tops. It was a surprise to see that people could give me so much strength through their messages," Kenza told Buzzfeed.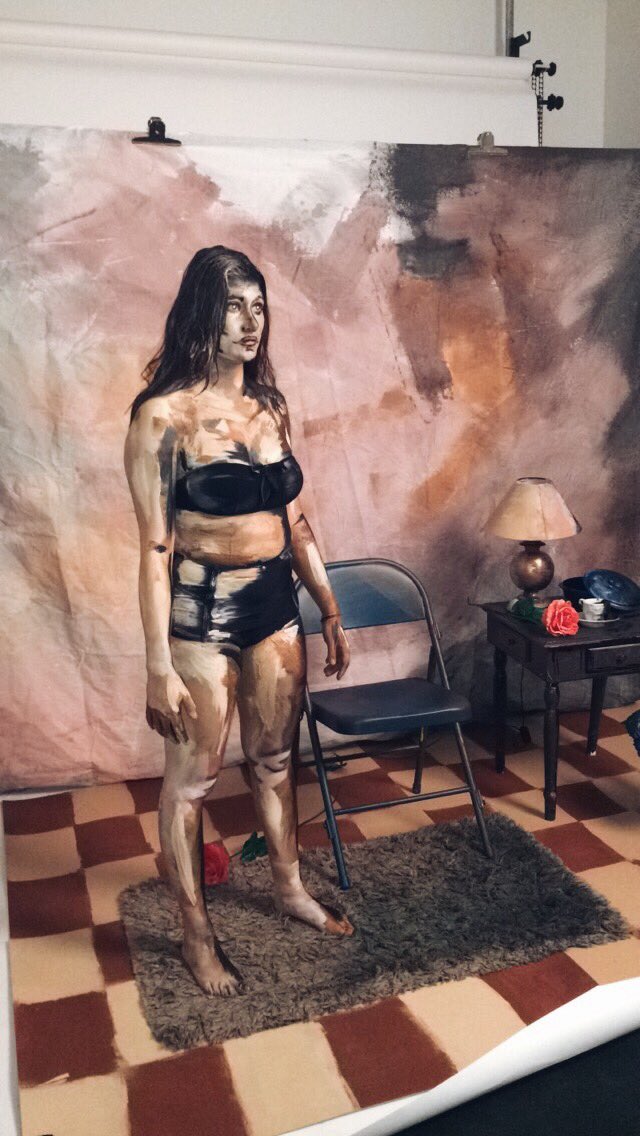 The 22-year-old just completed a course in professional makeup and this amazing optical illusion was her final project. She hasn't revealed what her score was, but I think it's safe to say she passed.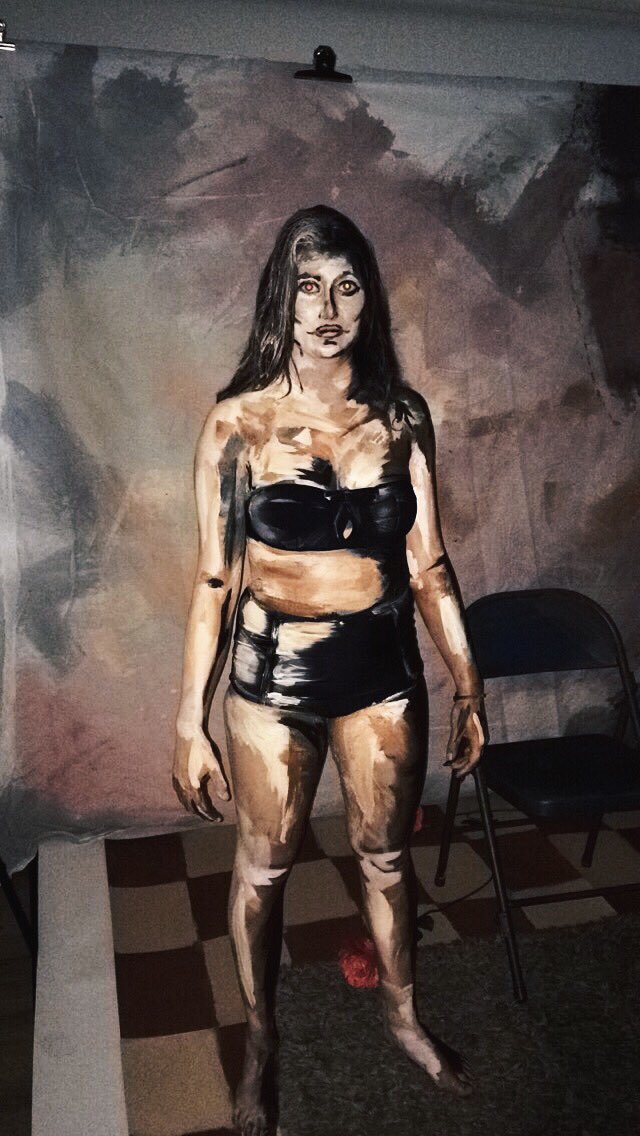 "It took me about two and a half hours to put makeup on the model, and a week's work in advance to prepare the scenery," Kenza said.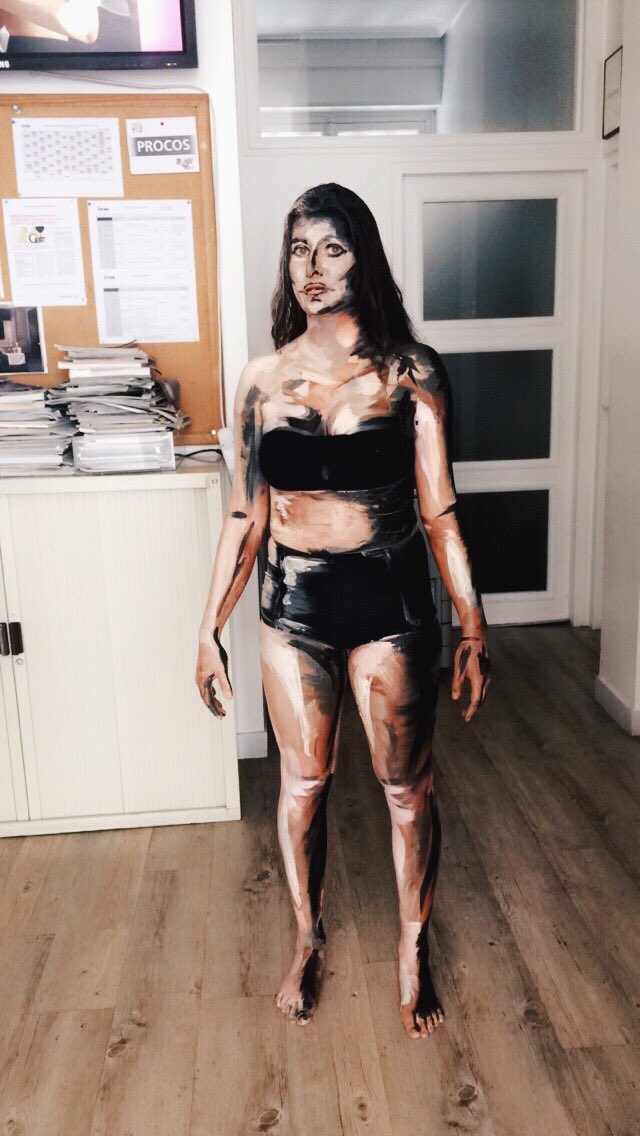 For more incredible makeup transformations, check out the brilliant art of Argenis Pinal and Lianne Moseley, two talented artists who can transform real people into two-dimensional comic-book characters. This is not something you see every day, trust me!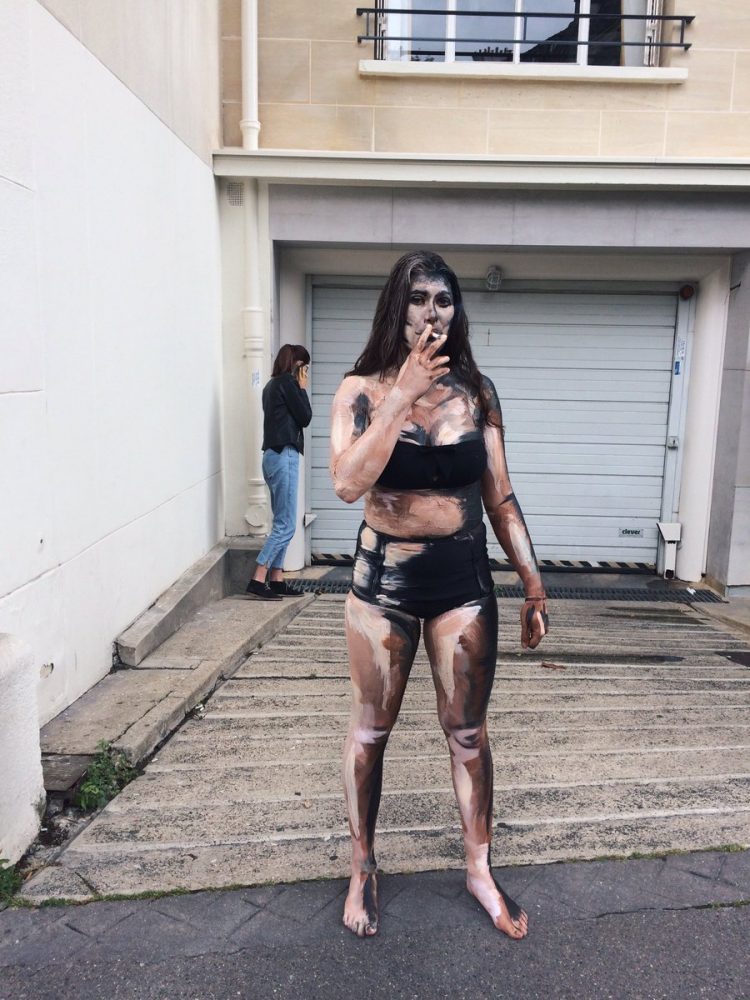 Photos: Kenza/Twitter