Carlos Alberto GH, a Mexican artist based in Guadalajara, specializes in anamorphic street art representing all sorts of surrealistic scenes that come to life when seen from just the right angle.
From birds and reptiles seemingly coming out of walls, to whales floating above urban sidewalks, street artist Carlos Alberto GH seems capable of turning anything he can think of into a stunning optical illusion. A former archaeological restorer focusing on Mayan sites and artefacts, the 31-year-old artist now dedicates all his time and attention to anamorphic art and detailed street murals.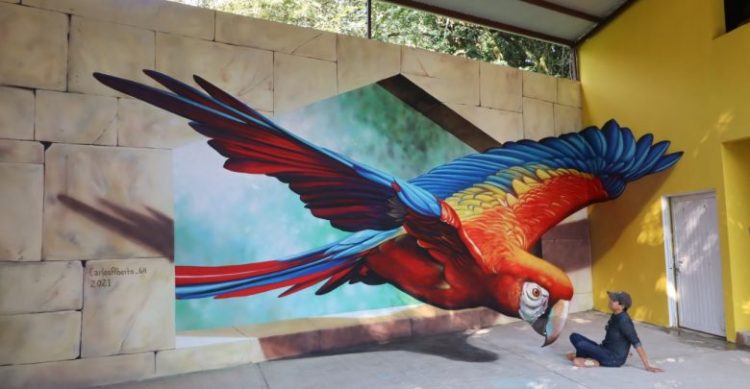 Carlos Alberto fell in love with the arts very early in life, spending much of his childhood drawing and painting, and even participating in various art contests. But it was street art – anamorphic art in particular – that made him give up his professional career as a restorer and focus exclusively on his passion.
View this post on Instagram
The young artist was instantly drawn to anamorphic art, because it made it easy to interact with people. Looked at from just the right angle, a good artworks gives the sensation that the depicted scenes are right in front of your eyes, and also allow you to pose as part of the picture.
View this post on Instagram
Even though Carlos Alberto GH has only been making 3D street art for a relatively short period of time, he has participated in international street painting and mural expositions all around the world, from the United States to Russia and Spain.
View this post on Instagram
You can check out more of Carlos Alberto's stunning three-dimensional illusions on his Instagram.
View this post on Instagram
For more awesome anamorphic graffiti, check out the art of Rodrigo Miguel Sepulveda Nunes, aka Vile.
View this post on Instagram
View this post on Instagram
View this post on Instagram