From rendering parts of her body invisible, to transforming into a variety of fictional characters, there's no optical illusion Mirjana 'Kika' Milosevic can't pull off with her makeup skills.
Serbian "skin illusionist" and makeup-artist extraordinaire, Kika Milosevic has never been interested in expressing her talent on conventional canvases. As a child, she would crawl under tables and draw on the backside of them, as well as on the doors and walls of her home. As an adult, Kika chose her own body as a canvas, using makeup and body paint to create the most stunning optical illusions.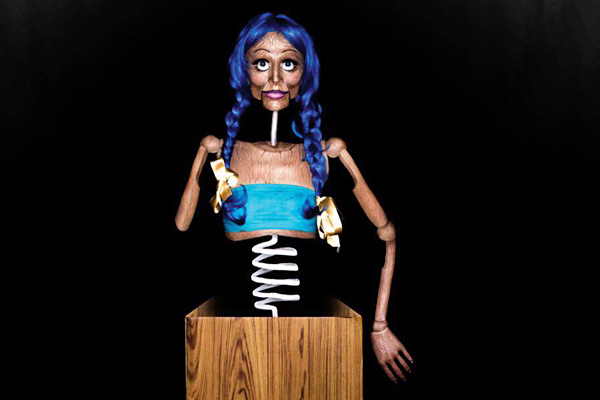 Photo: Mirjana Milosevic
"My parents often said that I started drawing before I could walk," Milosevic told Serbian magazine Novosti. "I would crawl under the table and spend hours drawing on the underside, or on the doors and walls. They persistently gave me sheets of paper, coloring books and notebooks, but I was attracted to large and strange areas."
View this post on Instagram
Kika quickly developed a passion for murals, and at age 11 she created her first one, a life-size bird and a coyote with a graphite pencil. Until she graduated high-school she always entertained her colleagues with her amazing artworks. But she never went on to study art in college.
View this post on Instagram
Becoming a mother early on in life, Mirjana put her passion aside for a while, and only came back to it for her son. She started drawing murals of Disney heroes and made a career out of it working under the pseudonym Supermama. She became a popular children's muralist, with commission work both in Serbia and abroad. But she couldn't do it for very long…
View this post on Instagram
Working with heavy paint cans, scaffolding and drawing in strenuous positions took a heavy toll on Kika's body, and she suffered from a herniated disk very early in life. This put a stop to her career as a muralist, but opened up a new door. Her husband set up a room in their home where she could paint children's faces without straining too hard, and that's how she discovered body painting art.
View this post on Instagram
Kika Milosevic was the first person in Serbia to do body art illusions, but thanks to the internet, and social media in particular, her art transcended borders, gaining her fans all over the world. After honing her skills, by practicing for hours on end and watching online tutorials, Mirjana's art started going viral online. This won her the respect of makeup artists the world over, as well various paid work in the special effects and entertainment sectors.
View this post on Instagram
Over the years, Milosevic has stunned the world with her incredible "skin illusions", many of which have gone viral on sites like Facebook and Instagram. Somehow, she is able to come up with new and exciting projects to keep her legions of fans entertained.
Each of her amazing optical illusions requires hours of painstaking work and at least three mirrors to get just right. Before she starts painting her body, Mirjana spends hours relaxing to the sound of music to prepare herself mentally. Still, she considers the works she puts into every project to be worth it, simply because she loves body painting so much.
For more stunning body painting illusions, check out the work of talented Vietnamese artist Hoa Trang.