Self-taught nail artist Vivian Xue Rahey uses tiny brushes to create ultra-realistic portraits of pop-icons and celebrities on acrylic nails.
Looking at some of Vivian Xue Rahey's tiny masterpieces, you'd think she has been practicing acrylic nail painting for most of her life, but you would be mistaken. She only started doing nail art to decompress while working to launch her own tech company. The trained software engineer had just launched a software startup, when she took the hobby of nail painting as a way to relax but ended up going so deep down the rabbit hole that she decided to abandon her career in the tech world and become a professional fake nail artist instead. And the rest is history!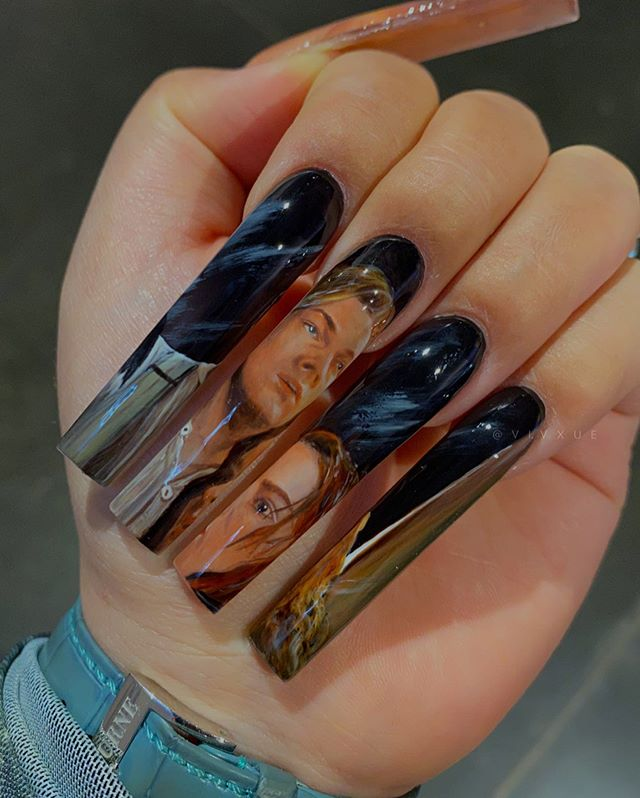 Photo: Vivian Xue Rahey/Facebook
Ironically, Vivian's business, Pamper Nail Gallery, really took after the Covid-19 pandemic pretty much shut down her brick-and-mortar nail salon. She started posting some of her best work online, and it went viral, getting attention from the likes of rapper Snoop Dogg who shared one of her social media pics with his tens of millions of followers.
"The first month after we shut down, I was really confused," the artist told SF Chronicle. "Should I prepare for this? Should I prepare for that? We already had pretty tight margins at the salon. I didn't think we were going to be able to afford rent with reduced capacity."
Vivian Xue Rahey's impressive body of work includes a variety of artistic masterpieces, from hand-painted recreations of actual paintings on tiny acrylic nails to a Black Panther suit manicure set that glows in the dark and numerous Disney cartoon characters. Whatever you want on your fake fingernails, she can probably paint it.
Regarded as one of the world's most talented fake nail artists, Vivian Xue Rahey is reimagining what is possible in the world of fake nails, focusing both on blinged-out press-ons, and hand-painted acrylic nails.