A Belarussian company specializing in agricultural machinery recently unveiled a Formula 1 car built with tractor parts that can allegedly reach speeds of up to 320km/h (198mph)
The Russian city of Yekaterinburg recently hosted the Innoprom exhibition where over 150 companies from Russia and Belarus showcased their newest agricultural, construction, and transportation machinery. However, the ultimate stand-out was not a tractor, a combine, or an excavator, but a unique-looking Formula 1 car developed by Belarusian company Minsk Tractor Plant. At first glance, it looked like a slightly unusual racing car, but the more you looked at it, the more you spotted similarities to a tractor, which makes sense, considering that it was allegedly inspired by the company's tractor-building pedigree and built using tractor parts.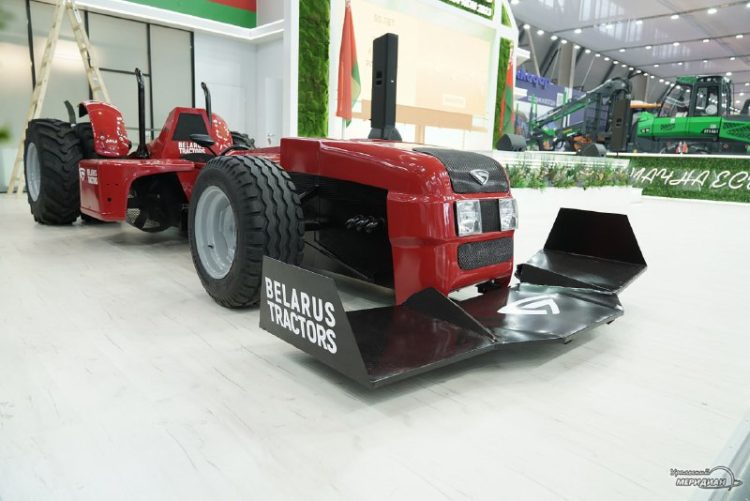 The odd racing car features tractor wheels, tractor headlights, and even upward-oriented exhausts, but it's this unusual design that draws people's attention. During Innoprom, Russian Prime Minister Mishustin and his Belarusian counterpart Golovchenko were so impressed with it that they asked to take a ride in it, but they were disappointed to learn that the model on display, just like many of the other vehicles at the exhibition, was only a shiny mockup.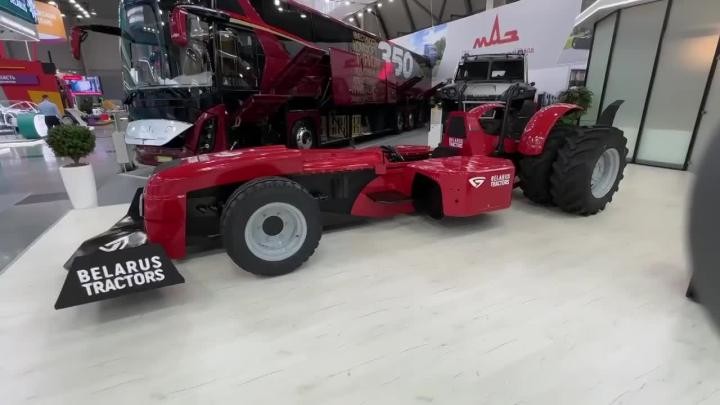 It's unclear whether the tractor-inspired Formula 1 car was only a clever marketing scheme to draw people to the Minsk Tractor Plant stand at Innoprom, or if a working version actually exists. Russian newspaper Komsomolskaya Pravda claims the former is true, but several other news outlets report that Natalya Kurash, director of Belinterexpo, a company that organizes and holds exhibitions in Belarus and abroad, said that a working version exists and can actually reach speeds of up to 320 km/h.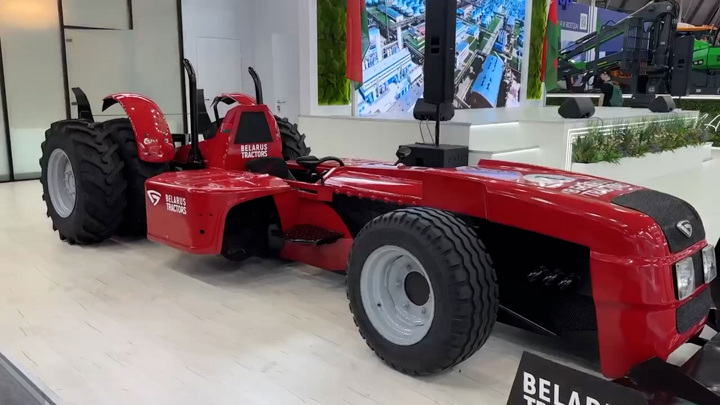 It's hard to believe that a Formula 1 car built with tractor parts can reach speeds of over 300 km per hour, but then again, tractors are not as slow as they used to be.