Ever since he decorated his prized Jaguar S-Type with 4,600 colorful toy cars from his Hot Wheels collection, a Malaysian businessman has been turning heads in and around Kuala Lumpur.
Reports of an unusual-looking Jaguar S-Type limousine covered in thousands of miniature cars driving around the Malaysian capital had been circulating on social media for a few weeks, but no one knew anything about it, who the owner was or if it was just some sort of marketing stunt. Luckily, the Harian Metro managed to track down the owner and get to the bottom of this mystery.
Photo: Harian Metro
The owner of the eye-catching car is Datuk Seri Mahadi Badrul Zaman, the 34-year-old CEO of Financial Genius Group. He has been collecting Hot Wheels miniature cars ever since he was 13, and is now the proud owner of a collection of around 5,000 cars, 4,600 of which are proudly displayed on his car.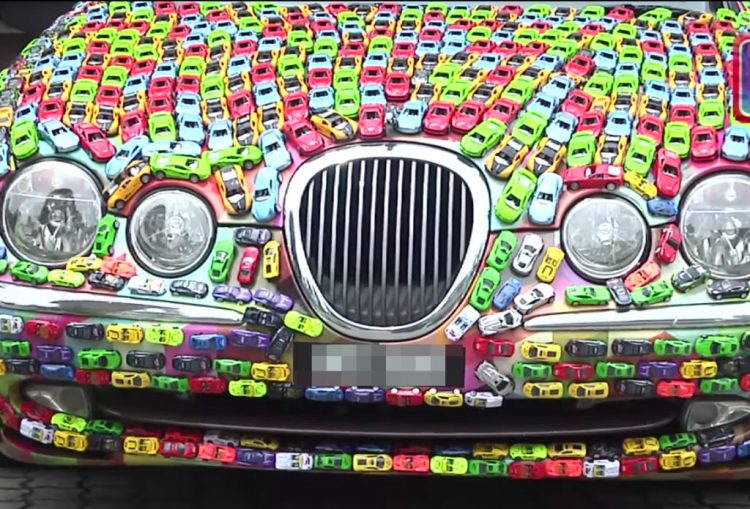 Photo: Harian Metro
Mahadi, who is popularly known as Mahadi BZ, was aparently looking for a way to make his Jaguar S-Type look different, and since his extensive collection of toy cars was taking a lot of space, he decided to glue most of the 5,000 cars on his limousine and solve two problems at once. Plus, now his car reflects his flamboyant personality and fashion sense.
Photo: Harian Metro
It definitely looks different, but I'm guessing the maintenance for such a "paint job" has got to be a nightmare. You can't park it anywhere for fear that someone's going to yank a toy car off the car, and cleaning it can't be very easy either. But if you're an attention seeker, this is definitely an eyeball magnet.
Photo: Dzulfikar Othman/Instagram
We've seen some pretty outrageously decorated cars in the past, from this pen-covered Mercedes, to this van covered in random brass stuff, and even an old Saab covered in random toys, but Mahadi BZ's Jaguar is definitely one of the best-looking ones.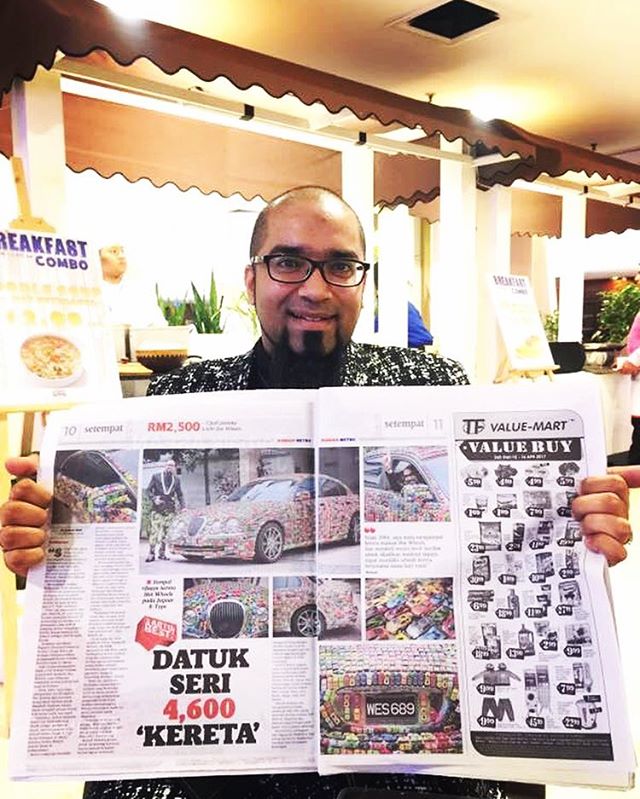 Photo: Siti Uraidah Udin/Instagram
Interestingly, the Malaysian businessman isn't the first person to use toy cars as decorations for a life-size one. Back in 2008, James Ford also used thousands of toy cars to cover up his Ford Capri. It was named "General Carbunkle" and was auctioned off on eBay.
Source: Harian Metro via World of Buzz