Sick of being taken for a ride by male car mechanics whenever she went to an auto repair shop, Patrice Banks became a certified mechanic herself. The ambitious woman is now educating other women on car maintenance and running an all-female car repair business in Philadelphia.
Born poor to a single mother, Patrice Banks has done very well for herself. She was the first in her family to graduate from high school and after engineering at Lehigh University, she went on to work as an engineer in a cellular analysis lab at DuPont for over a decade. It's safe to say that she was a very ambitious and confident woman, but there was always one thing that made her feel insecure – having to take her car to a repair shop. The mechanics would either try to overcharge her, be condescending or make her wait simply because she was a woman.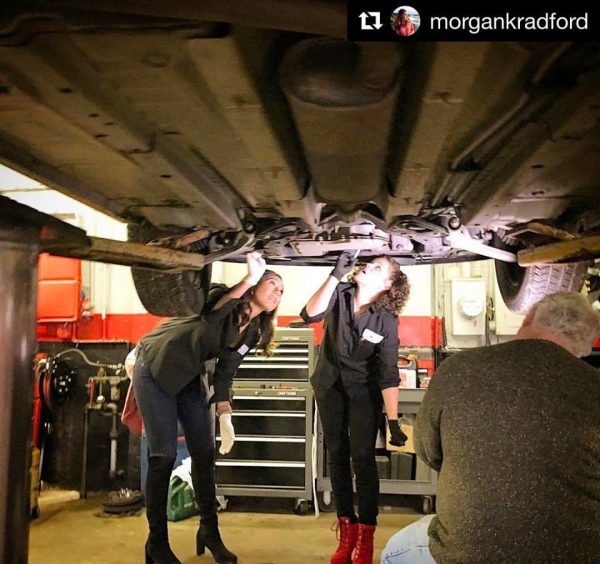 Then, one day, a mechanic tried to sell her an air filter, and she had a feeling that he was overcharging her, but she knew very little about car parts, so she couldn't be sure. Patrice ended up declining the offer, but the experience convinced her that there had to be an easier way for women to get their cars fixed without being looked down at by men. She went online and could only find five women who owned their own auto shop in all of the United States, none of them near Philadelphia, so she decided to fill this void starting with herself.
Patrice Banks started taking night classes in auto maintenance, while working at Du Pont during the day, and eventually became a certified mechanic. As she heard more and more complaints from women about their experiences at male-operated car repair shops, she decided it was up to her to change the status quo. She founded Girls Auto Clinic and started organizing a series of workshops and trainings for women who wanted to learn the basics of auto maintenance.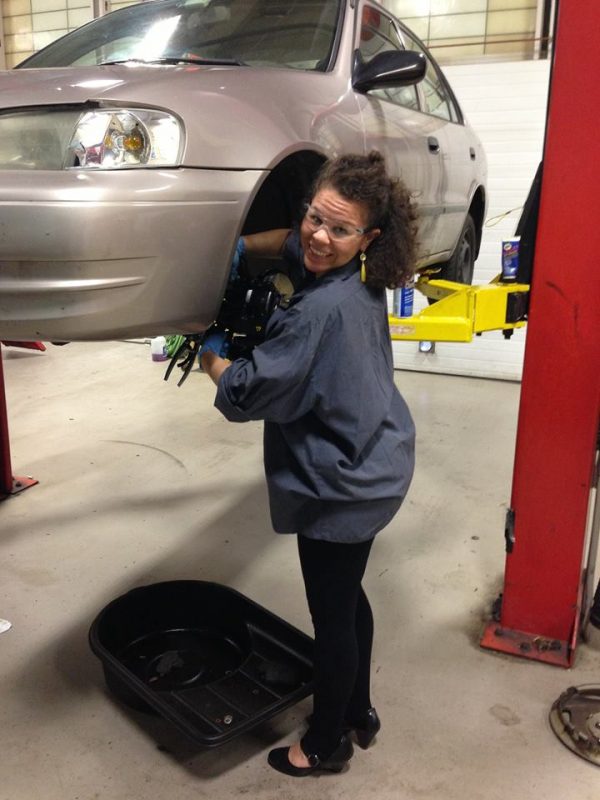 "I was one of those women who hated taking my car to the dealership. Anytime I heard a noise or saw a light, I'd ask a guy to come tell me what to do," Patrice told Oxygen. "When I learned how to work on cars I realized 'wow this stuff isn't hard!!' Women don't know that because there's nobody speaking like them. The industry is run by men."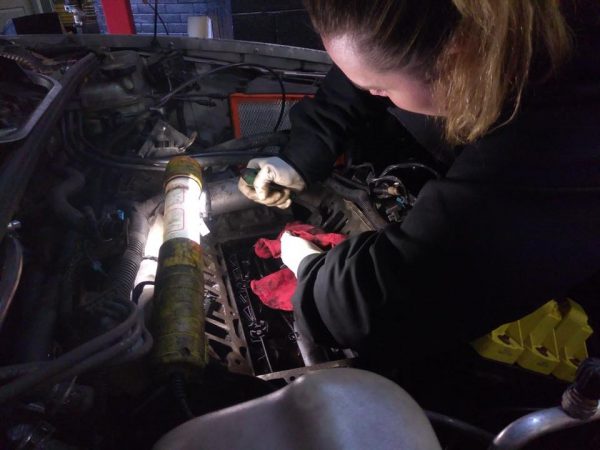 "It was an incredible opportunity to address these people who were being left out, not heard, and not having their needs met," she adds. "I wanted to empower women to become sheCANics – to be savvy, empowered, not afraid to talk like a mechanic or take charge of their cars and lives."
But that was only the beginning for Banks. Soon after graduating, she quit her engineering job at Dy Pont and dedicated herself to Girls Auto Clinic. She held lectures, taught workshops, stated a blog and built a social media presence for her brand. But her crown achievement is the newly opened Girls Auto Clinic repair shop in Philadelphia. It's staffed exclusively by female mechanics but caters to both men and women.
Patrice's woman-friendly auto repair shop not only offers quality services and guidance to female drivers, but also features a beauty salon, where they can have their hair and nails done while they wait for the mechanics to work their magic.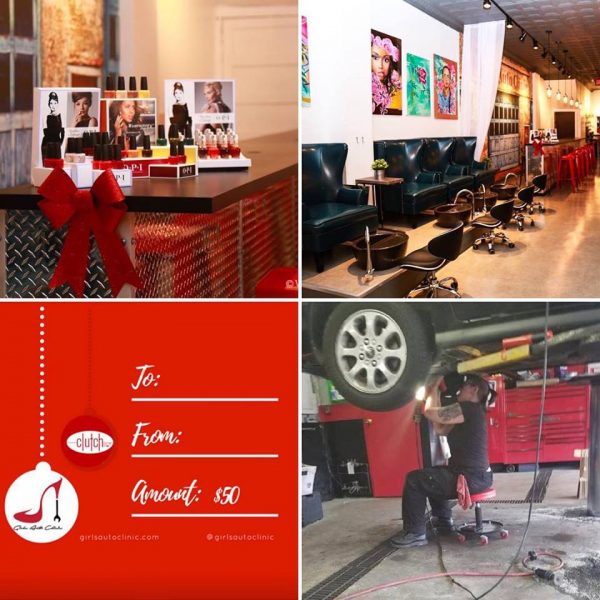 The ambitious entrepreneur still holds free monthly workshops where she teaches women the basics of car maintenance so that when they have to deal with a rude male mechanic they at least know how to talk to him. She's also getting ready to launch her first book, "The Girls Auto Clinic Glove Box Guide", which she hopes will help women deal with many car issues themselves, instead of having a guy do it.
"My ultimate goal with Girls Auto Clinic is to reach every woman driver, whether it's through our products, services, or resources," Patrice said.
Girls Auto Clinic reminds me of Only Girls, the French all-female garage aimed at women tired of being ripped off by male mechanics.
Photos: Girls Auto Clinic/Facebook