DELO, a small German company specializing in industrial adhesives, recently set a new Guinness Record after successfully suspending a 17-tonne-truck in the air for an hour using only super-strong glue.
In an attempt to show that it produces the world's strongest adhesives, Bavaria-based company DELO set out to lift a 17.5 tonne truck one meter above ground using only 3 grams of a very strong glue developed specifically for this event. They used an industrial crane and four aluminum cylinders with a cover surface of of 3.5 cm (the diameter of a standard soda can) bonded to the wheels of the truck with a few drops of high-temperature-resistant DELO MONOPOX adhesive. The truck hung in the air for a full hour, thus breaking the previous record of 16.09 tonnes.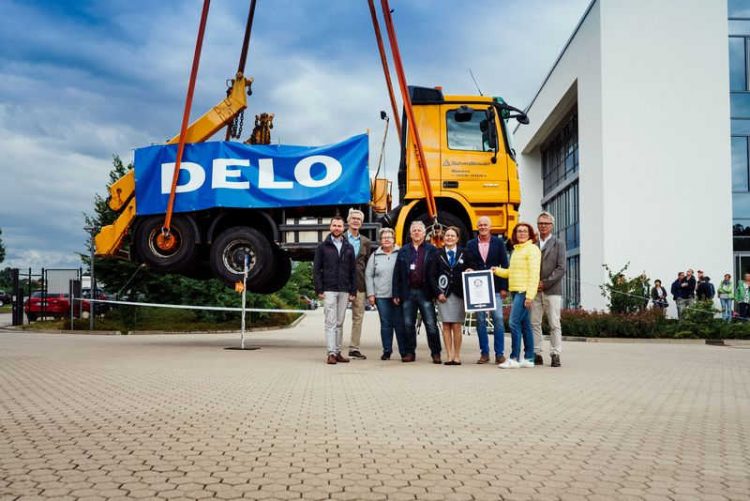 Photo: DELO
"We made it!" Sabine Herold, managing partner of DELO, said after the successful record-breaking attempt. "The great result is an absolute team success, which also shows how we work every day. We don't shy away from challenges and we know our adhesives can live up to extremes."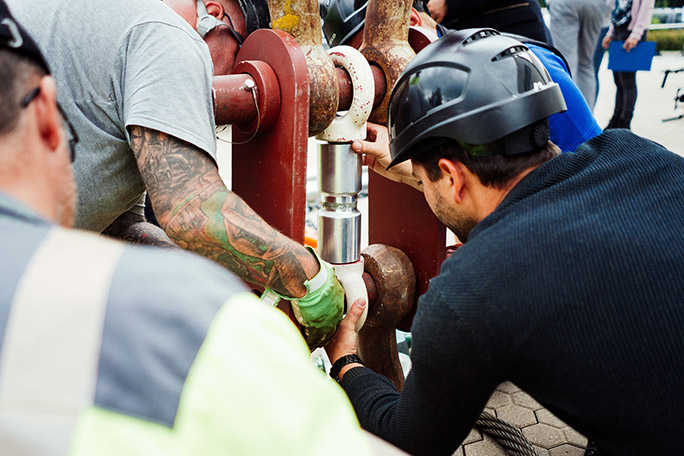 DELO went into the challenge knowing that the record for world's strongest glue had been broken seven times in 12 years, with the previous one dating back to 2013, when the German Aerospace Center managed to lift 16.09 tonnes using its own custom glue.
The new world's strongest glue is based on one-component, heat-curing epoxy resins used in the automotive industry and mechanical engineering. DELO claims that complex mechanisms like electric motors in electric cars would be inconceivable without these adhesives.