A popular Japanese hotel has been forced to issue a public apology after it was reported that employees at its cafe fermented a citrus drink by using the bacteria on their own hands.
The AWA Nishiizu Hotel in Numazu, Japan's Shizuoka Prefecture, has come under fire for putting its clients' health at risk by breaking basic hygiene rules. On April 23rd, the popular TV show 'Beat Takeshi's TV Tackle' showcased how much Japan's travel trends have changed in Japan by featuring a 'health' drink sold by a hotel cafe in Shizuoka. The orange concoction kept in large plastic jars was apparently a syrup made with squeezed summer mandarins and sugar, but the secret ingredient that set it apart from similar drinks was the fermentation process. According to an interviewed employee, the syrup was fermented with the help of bacteria indigenous to the human hand, so they would just stick their hands in the jar and stir it…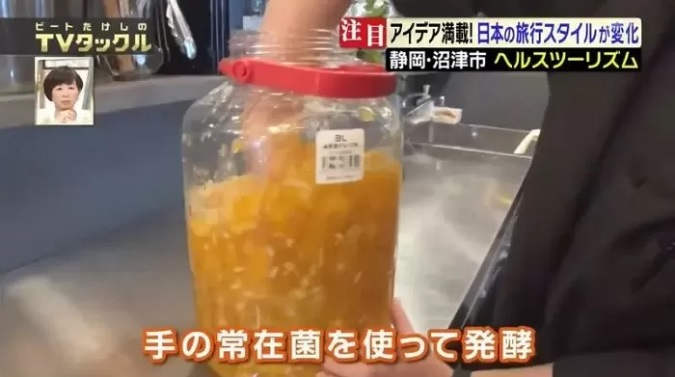 "This is a homemade enzyme syrup made from fermented summer mandarin oranges. Since it is fermented using bacteria that are indigenous to the fungus on your hands, you put your hand inside and stir it," the AWA Nishiizu Hotel hotel employee says, as he casually puts his hand inside the syrup jar and demonstrates the process for the camera crew.
During the same segment, another employee explains that the fermented syrup is usually mixed with water or soda to create a 'health drink' that should ideally be consumed about 15 minutes before bathing for a detoxifying effect. There was even a point where a hotel guest was served the fermented drink and they said that they enjoyed the sweet taste.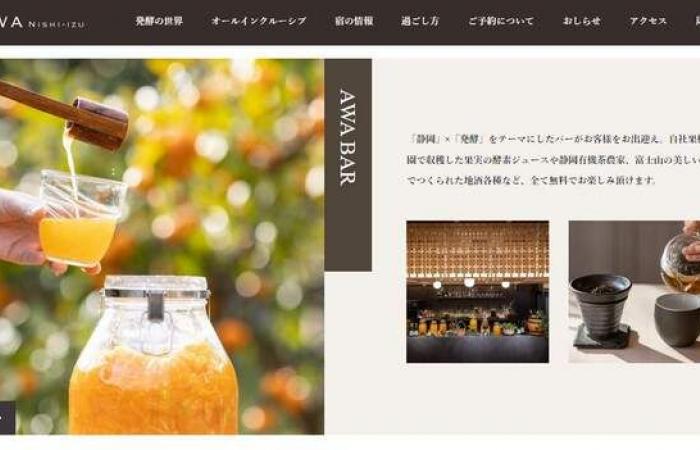 The fermentation process was never actually questioned on the Beat Takeshi's TV Tackle episode, but it was after people started asking for information on how to make the syrup at home on social media that the 手の常在菌 (indigenous bacteria on the hands) went viral. Many were shocked by the method used by a reputed hotel like AWA Nishiizu, and others warned about the serious health risks it was exposing consumers to.
"There are Staphylococcus aureus and other bacteria that normally live on your hands, and they can cause food poisoning," one concerned Twitter user wrote.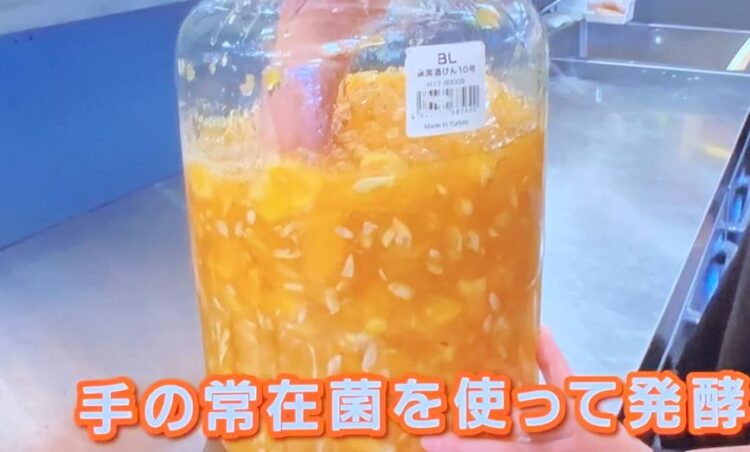 Once news of the controversial drink started spreading on social media, it didn't take long for Takeya Ryokan, the company that operates the AWA Nishiizu Hotel, to issue a public apology and announce that the hand-mixed syrup was no longer served at any of its hotels.
"We deeply regret that this situation occurred due to our lack of knowledge about fermentation," the statement read, adding that the hotel cafe would undergo a health inspection immediately.
I'm no fermentation buff either, but I wonder if the employees doing the stirring at least washed their hands, although I guess that would have been counter-intuitive.