Tired of ketchup dripping all over your favorite clothes? Had enough of soggy, ketchup-filled burger buns? Well, one company seems to have come up with the perfect answer to your problems – ketchup slices.
Emily Williams, co-founder of Bo's Fine Foods, the company behind ketchup slices, came up with the idea for this revolutionary way of enjoying the world's most popular red sauce while fiddling around with one of her father's barbecue sauce recipes. It required the braising of large quantities of vegetables that were afterward discarded, but seeing as food waste is currently one of the world's main economic and environmental problems, she decided to take a different approach. Little did she know it would result in a completely new way to enjoy ketchup.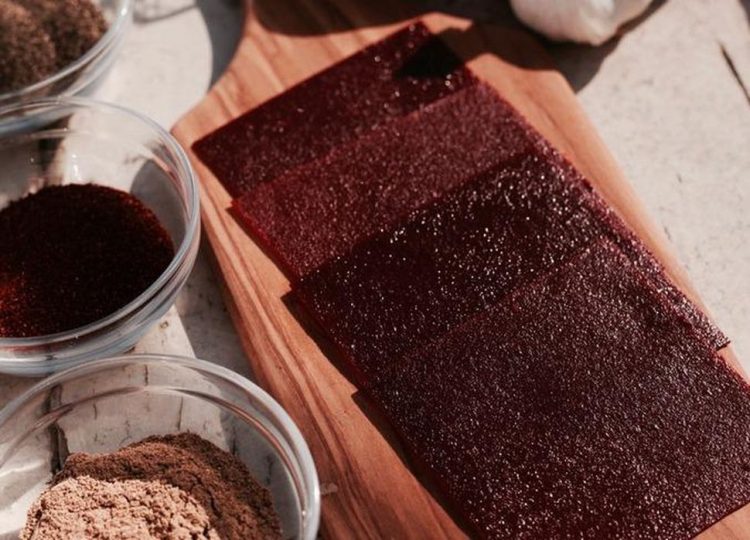 Photo: Slice of Sauce/Kickstarter
Instead of throwing away the braised produce, Williams mixed, ground, baked, and dried them. As luck would have it, she ended up with a fruit paste-like product that tasted very much like ketchup. She kept tweaking the recipe and eventually decided to quit her job and bring her innovative ketchup slices to the market. She got a business partner, founded Bo's Fine Foods and recently started a crowdfunding campaign on Kickstarter to get 'Slice of Sauce' into production.
With 23 days to go until the campaign deadline, Slice of Sauce has already met its goal of $15,000, by a whopping eight grand, which is pretty surprising considering people on social media don't seem too thrilled by the idea of ketchup slices.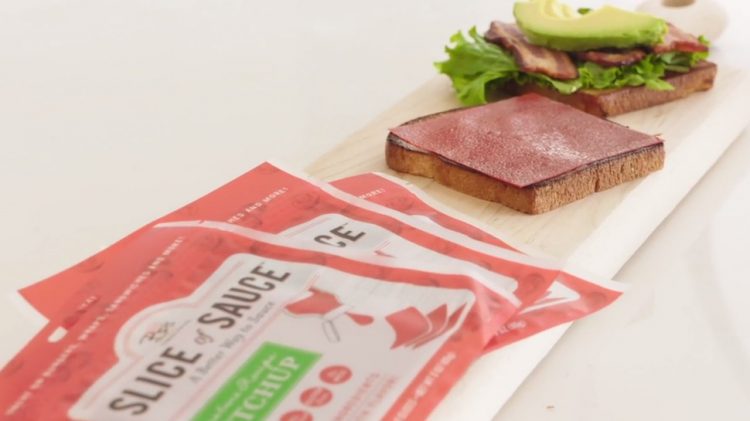 Photo: Slice of Sauce/Kickstarter
"Slice of Sauce™ transforms the traditional condiment aisle with individual "slices" of Signature Recipe Ketchup in a convenient and mess-free package of 8 portions," the Kickstarter campaign page reads. "Layer it onto your burgers, sandwiches, wraps and more for a delicious burst of flavor and a perfectly portioned bite every time."
Obviously, Slice of Sauce will never completely replace ketchup. It can't be mixed in complex sauces or dressings, and you can't dip fries and other treats in it, but when it comes to burgers and sandwiches, it aims to become a superior alternative to the centuries-old liquid condiment. Apart from fixing the sogginess and dripping problems, Bo's Fine Foods sliced ketchup is made with all natural ingredients, ditching the artificial flavors, preservatives, or high-fructose corn syrup that are used by most regular ketchup brands.
Interestingly, VICE Munchies reports that Slice of Sauce may not actually be the innovation it appears to be. Apparently, Los Angeles chef Ernesto Uchimura created a very similar product back in 2014. Called 'Ketchup Leather', it consisted of dehydrated ketchup, cut into slices and was also meant to be used primarily on burgers. Unfortunately, Ketchup Leather never reached grocery store shelves, although it is still being used at Plain Check restaurants in LA.
"I looked Slice of Sauce up and I will say that the Slice of Sauce looks very similar to my invention and the story of how they created it seems thin," Uchimura told Munchies. "Opportunists are everywhere."