Until recently, having an alcohol-free night at the local bar left you with only a few bland options – water, a sweetened soft drink or a non-alcoholic cocktail. But that was before someone had the brilliant idea to create Seedlip, the world's first alcohol-free spirit.
Ben Branson, the mastermind behind Seedlip, claims he came up with the formula for his unique spirit while reading John French's 1651 book, "The Art of Distillation." In it he found a large number of remedies for various ailments, and while some included alcohol, a lot of them didn't. "It's easy to forget that alcohol had its origins in medicine. That quickly moved to drinking for pleasure, and it seems we forgot about the non-alcoholic side," Seedlip Ben (the name he usually goes by) says. "I'm not a distiller and I'm not scientific, but I thought that was interesting. So I bought a little still and starting playing around in my kitchen."
Using various herbs he was growing in his backyard, a copper still, water and steam, Ben started experimenting, and eventually realized he could make a liquid that smelled and tasted like whatever plant he put in the still. He calls it his "eureka" moment because it got him wondering if he could make a drink like this and, if anyone else had done it before. It turns out they hadn't, at least not commercially, so he ended up marketing his final formula for Seedlip as the world's first non-alcoholic spirit.
Photos: Seedlip/Facebook
According to Tales of the Cocktail, Seedlip consists of distillates of six botanicals harvested from all around the world – oak bark imported from the U.S., cardamom from Guatemala, Cascarilla bark from the Bahamas, lemon peel from northern Argentina, grapefruit peel from Turkey, and pimento berries from Jamaica. – each distilled individually in copper stills in Germany and Argentina.
"We found a process that means we can distill and play with temperature and how long we distill and what we do with the ingredients before we distill them. That means we can get the most flavor out of each individual ingredient," Ben says. "The simplest way of describing it is it's kind of smoky, clove-y, citrusy. Because we individually distill everything, we can perfect the balance. So you've got the bitter side coming from the barks, the clove-y aspect from the pimento berries and the cardamom, and then the lemon and grapefruit peels add some fresh zest."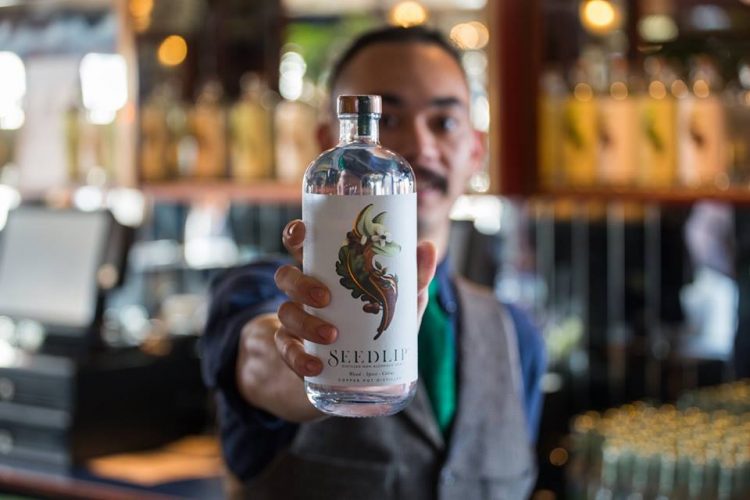 Photos: Seedlip/Facebook
Seedlip has also been described as the world's first non-alcoholic gin, but Ben says there is a big difference between the two spirits. "I don't think of my product as an alcohol-free gin. Traditionally, a gin must be juniper-led, and we don't add any juniper. We're not trying to taste like a gin or taste like an alcohol. There's no juniper; there's no mimicking the burn of alcohol. These are all unique flavor profiles. Obviously we have things in common with gin: copper stills, made with botanicals, served with tonic," he told VICE Munchies.
Seedlip can be served long or short, but its creator recommends pairing it with tonic water to really bring out its tasty botanical flavors.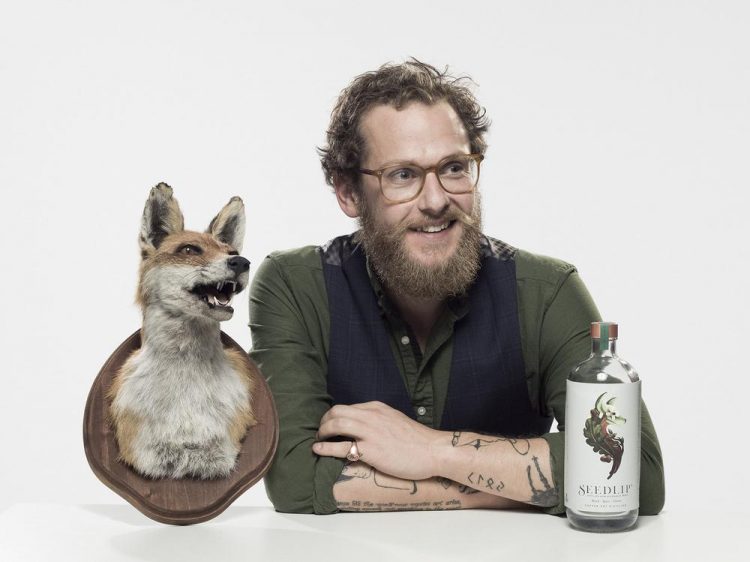 Photos: Seedlip/Facebook
And if you're wondering how popular an alcohol-free spirit can be, Foster says that he bottled, hand-labeled and hand-delivered the first 1,000 bottles himself and thought they would last three months. But he was lucky enough to launch Seedlip in Selfridges, a popular London department store, and they managed to sell all of it in three weeks. The next 1,000 bottles he made sold out in three days, and the next 1,000 in just 30 minutes.
Ben had put his phone number on the Seedlip website and people were constantly calling to ask where they could find some of his delicious non-alcoholic spirit. He had to apologize to a lot of people for the shortage, and soon hired an employee to help him bump-up production. The company now has eight full-time employees.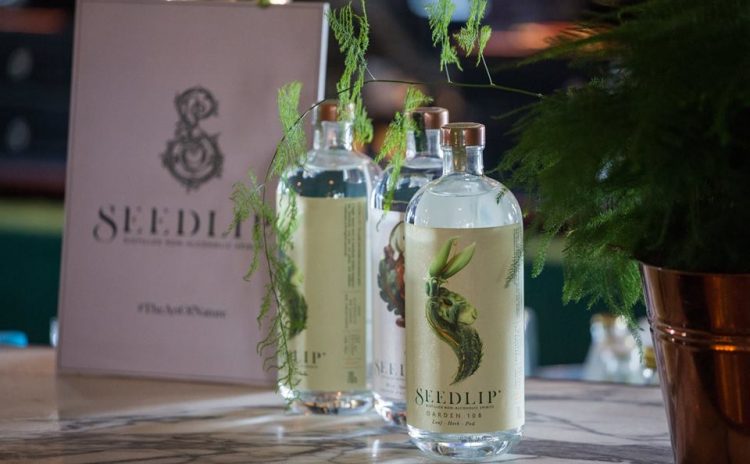 Photos: Seedlip/Facebook
The future of Seedlip seems very bright. They already have two varieties of the non-alcoholic spirit – Seedlip Spice and Seedlip Garden – are present in over 30 Michelin-star restaurants, and have recently received a major investment from Diageo, the largest spirits company in the world. And they haven't even launched their innovative drinks in America.
"It's very important we do things properly. We're not trying to sell to everyone and be in every store. We want to work with the right people in the right way at the right time," Seedlip Ben says. "We want to increase awareness in the UK and then to begin very tentatively to look at the US. We don't want a huge portfolio of products and unnecessary complexity."
Curious spirit fans can currently order Seedlip from the company website.