Aptly named Cat Poop Brownies, these Halloween treats created by Singaporean cafe Nasty Cookie really look like something you'd only expect to find in a cat's litter box.
When it comes to disgusting-looking food, we've featured a few examples over the years, with notable mentions including milkfish intestines and alien dumplings, but most often than not, the unappetizing look was not by design. In the case of Cat Poop Brownies, however, the bakers at Nasty Cookie tried to make the chocolatey treats as "crappy" as possible. Shaped just like cat poop and placed on a layer of crumble that looks just like litter sand, this brownie dessert looks hard to stomach, to say the least.
Singapore-based cafe Nasty Cookie has announced that its new Cat Poop Brownies will be available for a limited time (October 16 – 31), as part of a special Halloween lineup. Anyone brave enough to try them, or those wanting to prank their friend, can pick them up in boxes of three, for $5.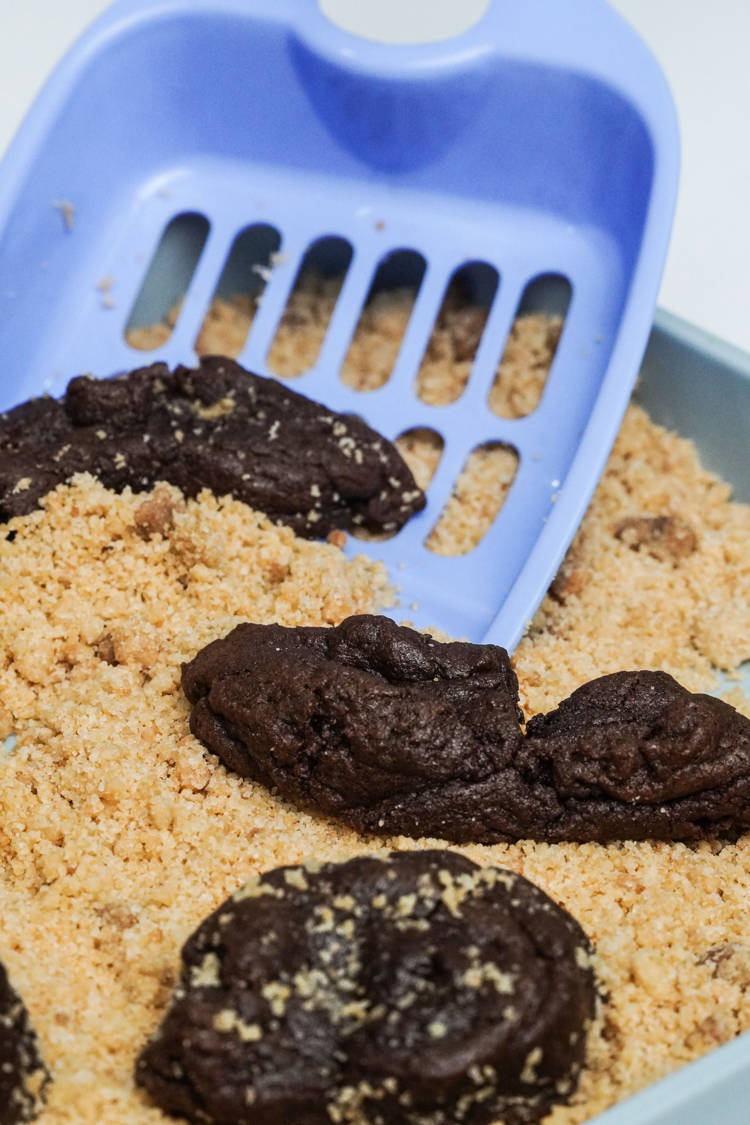 The promotional pics shared by Nasty Cookie not only show realistic-looking cat poop brownies on a bed of crumble but also feature a plastic poop scoop, which we assume will be used to set the brownies in the cardboard packaging. Luckily, Nasty Cookie has assured everyone that, unlike real cat poop, its brownies actually smell appetizing.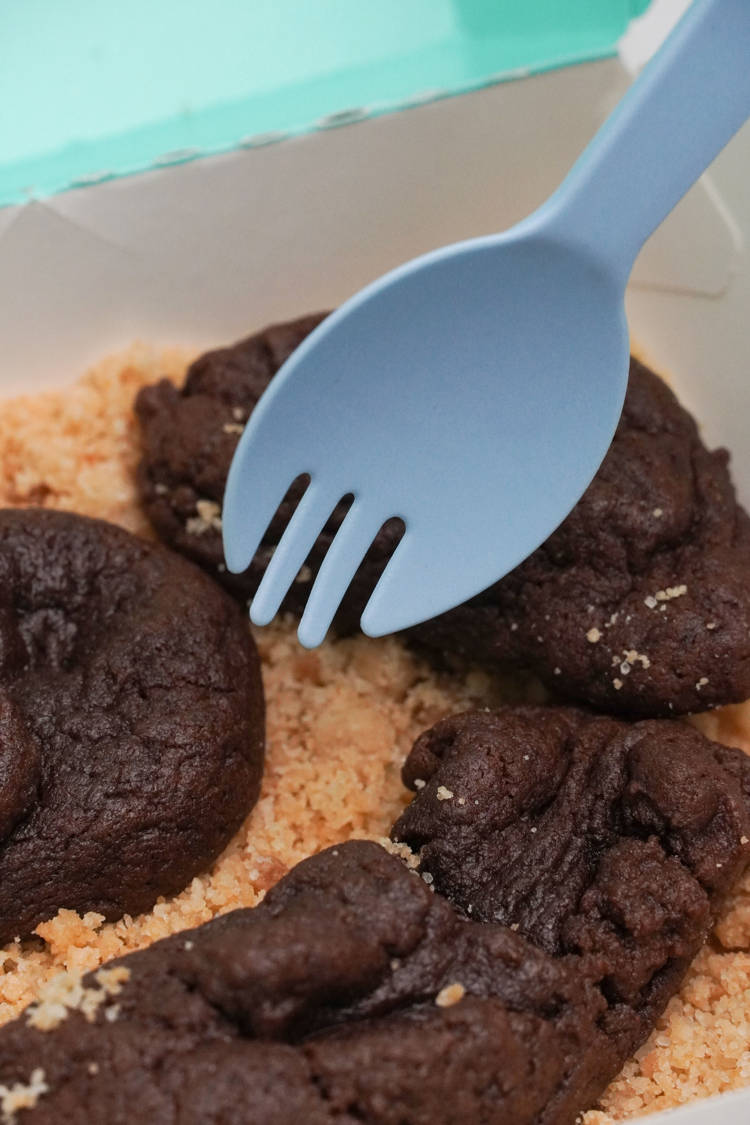 Nasty Cookie is famous for its unconventional treats. For this year's April's Fools, they launched cookie nuggets, delicious cookies shaped as chicken nuggets.