A UK designer claims to be the first to ever make ice cream with vanilla flavoring sourced from recycled plastic. While no one has tasted it yet, it's supposed to taste just like regular vanilla ice cream.
As part of her final-year project at Central Saint Martins Design School, Eleonora Ortolani set out to do something no one else had ever attempted before, at least to her knowledge – use a small amount of plastic to make ice cream flavoring. The project, titled Guilty Flavours, was inspired by the young designer's frustration with how plastic was generally being recycled: being made into products that couldn't be recycled any further, because it had been mixed with resins or other materials, which she thought was only making the problem worse. Having recently heard about a species of worm that could digest plastic bags, she started wondering if there was any way humans could eat plastic, break it down, and eliminate it for good.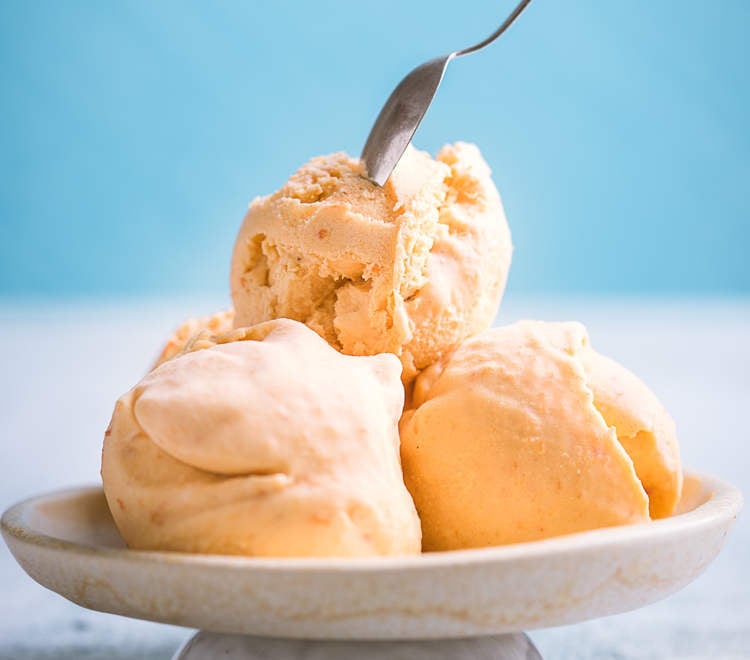 Photo: Dovile Ramoskaite/Unsplash
"I would have never imagined that I would actually be able to make food from plastic," Ortolani told Dezeen Magazine. "And it was difficult for me to find a scientist to actually be interested in working with me on that."
Eventually, Eleonora Ortolani found London Metropolitan University food scientist and researcher Joanna Sadler from the University of Edinburgh who helped her synthesize synthetic vanillin from plastic. The common food flavoring is sold in supermarkets and used as a cheaper alternative to vanilla. It is produced from the same raw material as plastic – crude oil – so the reasoning was that all they needed was an enzyme to break down the super-strong bonds between molecules in the structure of plastic, and another one to synthesize these molecules into vanillin.
In the moment when the first enzymes break the chain, it's not plastic anymore, it's not a polymer anymore. It's monomers. It's elements," the young designer said. "Microplastic looks like it's a molecule, but it's actually a very tiny bit of plastic, it not broken."
The resulting substance apparently smells just like vanillin, but Ortolani hasn't tasted it, and nor has anyone else. There is a good reason for that. Because this is a world's first, it is considered a completely new ingredient by food safety bodies, so no one is allowed to eat it until it is studied and deemed safe for consumption. However, the molecular structure is identical to that of vanillin.
The first vanilla ice cream flavored with plastic-synthesized vanillin is currently locked in a fridge and on display at Central Saint Martins. The designer hopes that her achievement will start a conversation about recycling and the way we view synthetic and natural products.
"If I tell you 'there's an ingredient in that ice cream coming from plastic waste', you're going to be completely disgusted by it," said Ortolani. "But then once you understand that basically everything is part of the same ecosystem and we can even consider plastic part of the same ecosystem, then it makes total sense. We drastically have to change the way we eat and the way we perceive food. I'm not saying we have to look at the future of food as everything being synthetic or super-processed, but it's just a matter of compromise for me."