If you're looking to get a head start before a wild night out with your friends, this Shower Beer created by Swedish brewery PangPang in collaboration with creative agency Snask will probably do the trick.
The shower hardly seems like the best place to enjoy a nice, cold brewsky, yet some people have been doing it for years. However, the problem with showers is that they're usually quick, so you don't have the time to gulp down a whole bottle of your favorite ale. To solve the problem, a group of ingenious Swedes have come up with a smaller, stronger beer designed to be consumed while showering.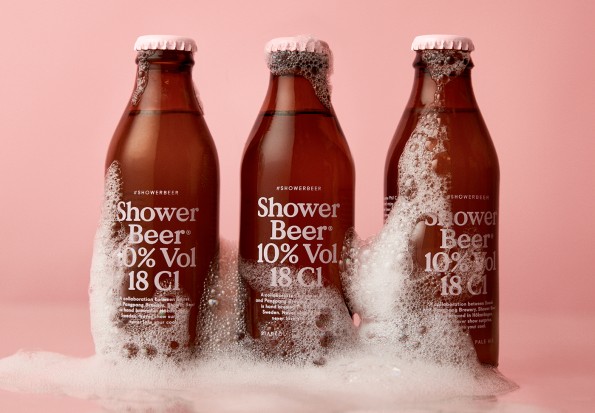 "Shower Beer is a sweet but strong pale ale in a 18 cl small bottle meant to gulp in three sips while standing in the shower getting ready for the night," Snask describes their creation. So no matter how short your showers usually are, you'll likely finish your Shower Beer and get a good kick from it to start out your night on the town.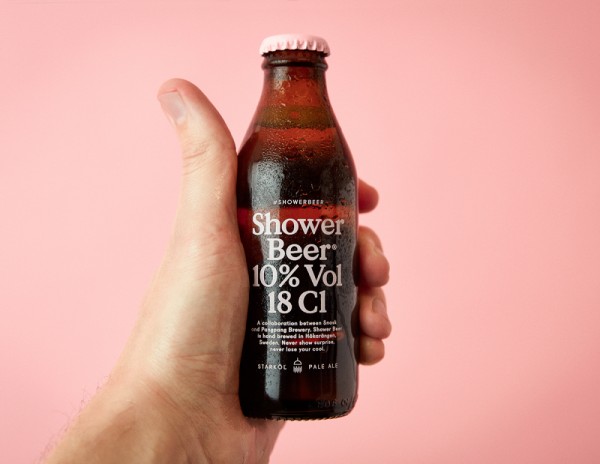 Snask entrusted genius brewer Fredrik "PangPang" Tunedal to work on the beer itself, while they worked on the packaging. They released the first batch last month, and were surprised to find it had sold out almost immediately. So even though the project was originally intended to be a one-off to show off their creative talent, Snask and PangPang have already announced a second batch. I guess people really love the idea of shower beer. Maybe it makes them feel less guilty.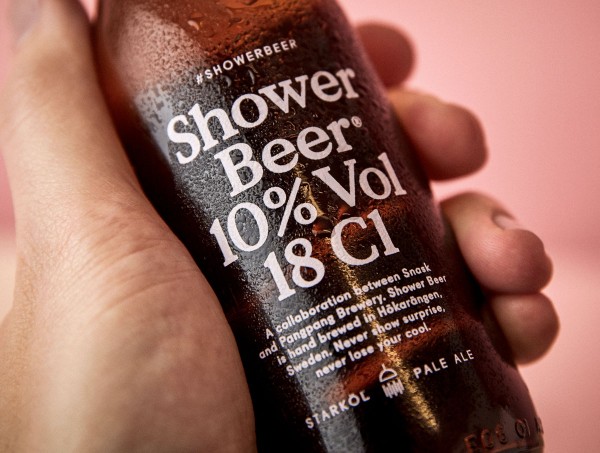 And just in case you think drinking beer in the shower is weird, you should know there is even an online community of people who love nothing more than chugging a cold one while showering. Check it out!