A group of young motoring enthusiast from Vietnam have found success on the internet by making driveable cardboard replicas of expensive sports cars and motorcycles.
Too poor to buy your own Ferrari sports car or Ducati motorcycle? Well, so were the young guys behind the NHẾT TV YouTube channel, but they were resourceful enough to build their own using scrap metal, used card and motorbike parts, and lots of cardboard. The vehicles turn out rather goofy-looking, but they do actually work, and if the over 300k subs the channel currently has are any indication, people love the comedic charm.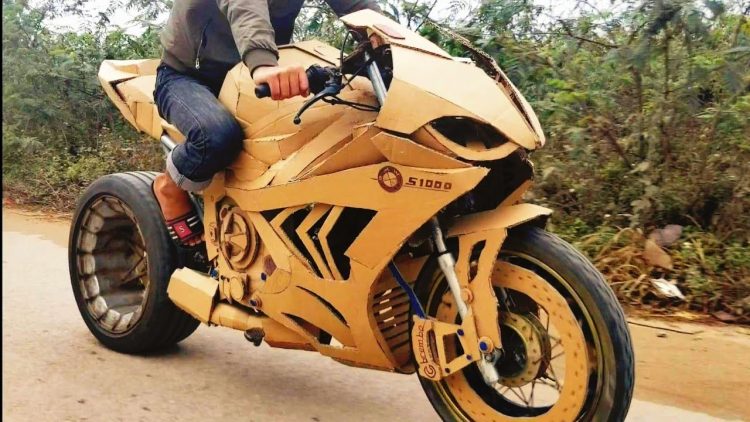 We've featured some amazing cardboard models over the years, from this life-size Israeli tank, to the eerie sculptures of Kai-Xiang Zhong. The works showcased on NHẾT TV are nothing like that. They are crude, sloppy but in a way they are a million times better. Seeing a cardboard Lamborghini shaking along on a dirt road, or a DIY scrap motorcycle with a Ducati inspired cardboard body is like nothing I've ever seen before.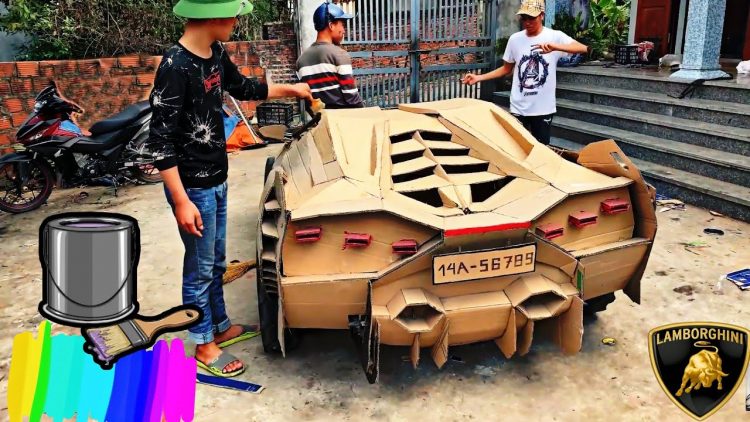 The boys behind NHẾT TV definitely have a knack for making cheap replicas of luxury vehicles out of cardboard and old metal parts, but they also seem to have a lot of fun doing it, which only makes people like them more.
Most of the wacky videos on NHẾT TV have hundreds of thousands of views, but some have the view count in the millions. The vast majority of their fans are Vietnamese, but the content can definitely be enjoyed by international audiences as well.