Lee Su Jin, a 51-year old dentist from South Korea, has amassed quite an impressive online following thanks to her incredibly youthful looks.
The first time we featured Lee Su Jin on Oddity Central was back in 2016, when photos of her went viral on Asian social media, along with the heart-to-believe information that she was 48-years-old. It turned out her age was correct, and we subsequently learned that she was already popular in her native South Korea, having already appeared on several television shows. She has since solidified her reputation as a "goddess of eternal youth", as the years keep rolling by, but she simply refuses to age.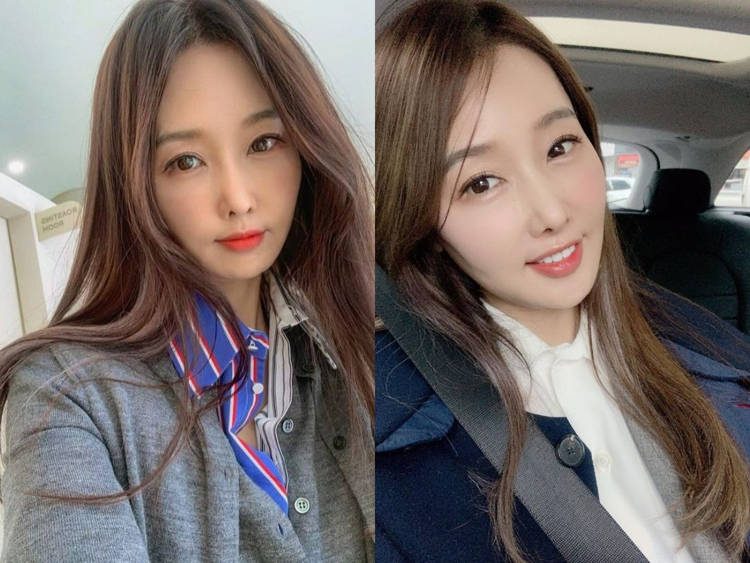 Photos: Lee Su Jin/Instagram
When she appeared Korean TV show 'Same Bed, Different Dreams' several years ago, Lee Su Jin revealed that she had turned to social media in her need for social interaction, because her daughter had stopped talking to her after starting middle school. She simply enjoyed all the attention she got from everyone thanks to her youthful appearance and continued posting more and more.
View this post on Instagram
At one point, Lee's daughter accused her of being addicted to taking selfies and posting them on Instagram, which was the whole point of them being featured on the Same Bed, Different Dreams reality show, but the pair appeared to have patched things up since then, as the dentist's daughter now makes frequent appearances on her Instagram feed.
View this post on Instagram
As most of us now, after a certain age, every year that passes leaves a few new wrinkles behind, but in Lee Su Jin's case that doesn't seem to have happened over the last three and a half years. She looks just as young and in shape as she did in 2016, leaving envious fans no choice but to compare her to a vampire. Looking at photos of her and her young daughter, it's easy to see why she often gets mistaken for the girl's sister.
View this post on Instagram
Back when we originally featured the youthful-looking dentist, there was a lot of controversy regarding her appearance, with many assuming that because she was from South Korea, where cosmetic enhancements are incredibly popular, she had gone under the knife. However, according to Vietnamese website Zing News, which recently published a piece on Lee Su Jin, she has since confirmed that she had had no plastic surgery done.
View this post on Instagram
Apparently, the key to the 51-year-old dentist's youth is a balanced lifestyle, an incurable optimist, and skin care. She also makes sure to keep in great physical shape, visiting the gym a few times a week, eats light, probably sleeps at least 8 hours a night, you know, all the things we always say we're going to do, but never actually do…
View this post on Instagram
Lee recently posted a photo of herself from 1992, and while you can clearly see that her looks have changed a lot since then, it's still amazing how young she looks at her age. I'm sure makeup, lighting and photo filters have something to do with that as well, but still, for a 51-year-old she looks pretty darn young.
View this post on Instagram
Lee Su Jin is far from the only goddess of eternal youth we've written about on this blog. It all started eight years ago, with the Japanese Masako Mizutani, but we've since featured many others, like 49-year-old model Risa Hirako,  52-year-old Instagram  sweetheart Puspa Dewi, or 44-year-old Taiwanese designer Lure Hsu.
View this post on Instagram
And if you though eternal youth was only attainable by women, you've probably never heard of 53-year-old model-turned-photographer Chuando Tan. Do yourself a favor and lick that link…