Prism Courage, a 134,000-tonne commercial tanker, recently sailed from the Gulf of Mexico to South Korea while controlled mostly by an artificial intelligence system called HiNAS 2.0.
Avikus, a subsidiary of South Korean technology giant Hyundai, recently announced that Prism Courage, a tanker designed to transport natural gas, had become the first large ship to make an ocean passage of over 10,000 km (6,210 miles) autonomously. The key to this incredible achievement was HiNAS 2.0, an AI-powered system capable of analyzing different kinds of sensor readings in real-time and responding to them swiftly, efficiently, and, most importantly, in accordance with the rules of maritime laws.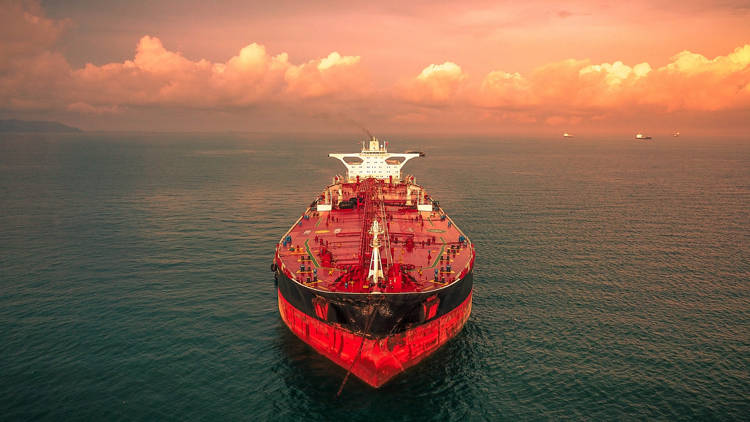 Photo: Fredrik Filix/Unsplash
 Just like airplanes, ships have very advanced auto-pilots capable of keeping them on a steady course, responding to  GPS waypoints and currents, and even bringing them into harbor in case the human crew is no longer present on board or capable of doing it. However, sailing autonomously for tens of thousands of kilometers through the Atlantic is a lot more complex than putting a ship on autopilot.
Apart from steering the tanker in real0-time, Avikus' HiNAS 2.0 system is capable of picking the optimal routes and best speeds to reach its destination, by analyzing data collected through advanced sensors. It can compensate for weather and wave heights and makes not to get too close to other ships to avoid collisions.
Prism Courage left Freeport, Texas on May 1, 2022, and passed through the Panama Canal into the Pacific Ocean. It then sailed 33 days to arrive at the Boryeong LNG Terminal in South Korea. The latter part of the voyage was handled by the HiNAS 2.0 AI-powered system, and its performance was monitored and evaluated by both American and South Korean sailing authorities.
Data showed that the artificial intelligence system provided an increase in fuel efficiency of 7 percent and a reduction of greenhouse gas emissions of 5 percent. Furthermore, the system accurately recognized the locations of nearby ships and maneuvered to avoid collision about 100 times.
"Avikus' autonomous navigation technology was greatly helpful in this ocean-crossing test especially for maintaining navigating routes, autonomously changing directions, and avoiding nearby ships, which were all increasing ship crews' work conveniences," said Captain Young-hoon Koh, Master on board the Prism Courage.
Founded in 2020, Avikus was able to produce a capable autonomous sailing system in just 2-years' time. Their latest version of the HiNAS was showcased earlier this year at the CES 2022 technology expo. Following this latest success, the company has announced plans to commercialize the HiNAS 2.0 system 'within this year' upon receiving certification from the American Bureau of Shipping.