Wanessa Moura, a 29-year-old Brazilian model and online influencer, has been getting a lot of attention because of her new perfume, which she claims includes her body sweat as an ingredient.
The Sao Paolo-based model claims that she was inspired to use her sweat to create her signature fragrance, Fresh Goddess, after her boyfriend and her ex-partner both praised her natural body odor as 'sexy and exciting'. Each bottle of perfume contains 8 milliliters of sweat 'for a touch of sensuality and femininity', making it the ideal fragrance for dating and attracting the attention of someone you like. Moura claims that online followers who used Fresh Goddess confirmed its power of attraction with one person allegedly getting invited on a second date by her crush because of the perfume.
Photos: Wanessa Moura
"In addition to the fruity notes of mandarin orange, bergamot and pink pepper, my perfume has a special, super intimate touch: my sweat. It's a mixture of passion and mystery," the model said.
"My natural smell entices men, so I used drops of my sweat as a base for the perfume's fragrance," Moura added. "My sweat was the most important ingredient in the formula for this love and sex potion that my perfume became. It is the ideal perfume for dating and enjoying pleasant experiences with your partner or attracting the attention of those you like."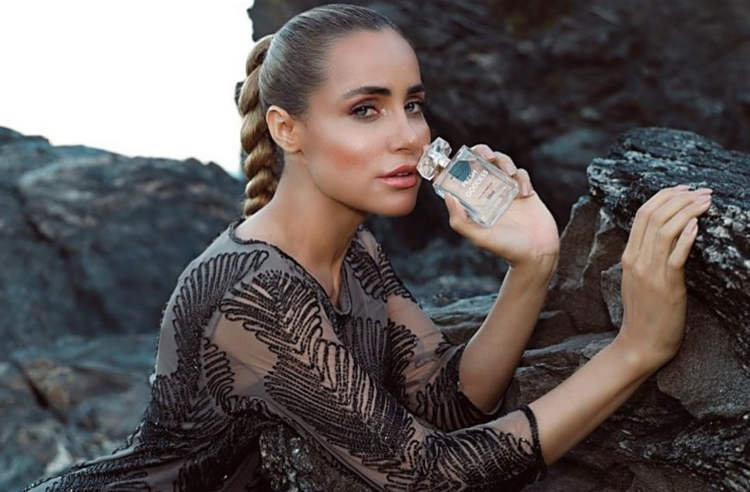 Photo: Wanessa Moura
Moura boasts that her sweat-laced perfume can be a powerful and effective aphrodisiac, and at $138 per 50ml bottle, it damn well better be…